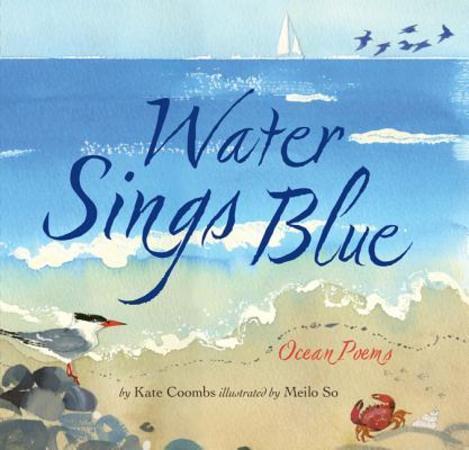 Kate Coombs says she's read some books for grown-ups, including the classics as an English major, but it's children's books that have always called to her.
"Even while I was in college, I used to study in the children's book section of the library," the author told Cracking the Cover. "Those were the books that sang to me. Then too, I think a big part of me is still a kid! I try to stick with the term child-like instead of childish. It does help with the writing."
Kate's latest book, "Water Sings Blue," hit bookstores on Wednesday. Illustrated by Meilo So, it's a picture book that celebrates the ocean through poetry.
Though now a Utah resident, Kate spent most of her life in Los Angeles. She says she didn't go to the beach as often as she should have, but she'd certainly been there many times.
"Mostly the poems come from the feeling of sitting on the beach, watching the waves surge in and leave again, keeping an eye out for pelicans and the distant white triangles that are sailboats," she said. "Then you walk along the sand, and near the water your footprints don't sink in so much as they leave a glazed impression that disappears almost instantly."
Kate does admit to doing some research, too, selecting marine animals that intrigued her and reading more about them. She built a collection of 80 poems and cut them by nearly 75 percent, using the strongest for "Water Sings Blue."
While it takes Kate about nine months to a year to write a middle-grade novel, the first draft of a picture book my only take a day or a week. Of course that's followed by revisions, and those take months. It's a repetitive process as a book goes through different stages of publication.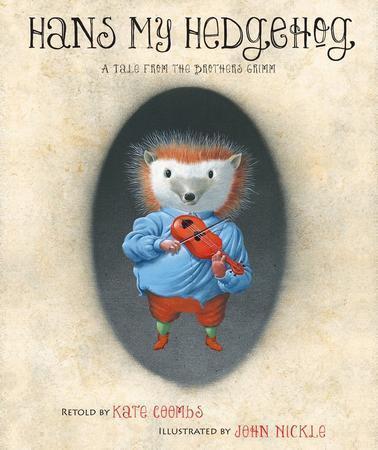 "I don't tend to think of myself as getting writer's block, but it's true that writing requires a certain amount of problem solving," Kate said. "That's often pretty satisfying, however. The biggest challenges I've faced are trying to sell books to publishers and marketing them after they come out. It's tough to find the right audience for your work at times, and I've done better finding editors than agents, to tell you the truth. Still, it's absolutely worth fussing with all that to be able to do what you love."
There are various kinds of joy Kate associates with writing — the happiness that comes from creating words and sentences that flow and are beautiful, and creating a story, moving a narrative along.
"Related to that is the satisfaction of telling yourself a story as you write," Kate says. "And then there's the feeling of accomplishment that comes from completing the task of a chapter or a scene or a stanza. Later comes the joy of being able to hold the book that you've made in your hand.
"Books are such wonderful objects, works of art, really. And the final joy is knowing that people will read it and like the story. They'll smile on Page 7 or 23 or 81, the way you did when you wrote it."
**Kate took a lot of time and care answering Cracking the Cover's questions. Read a complete transcript of her interview and find out her thoughts on poetry and what she's working on now.