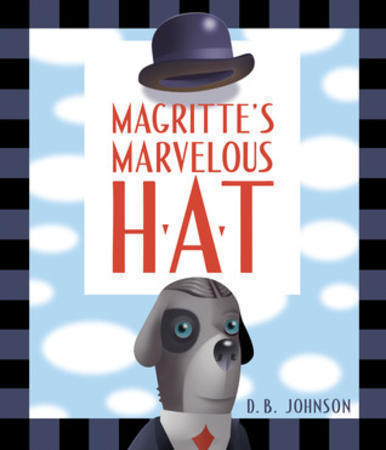 "MAGRITTE'S MARVELOUS HAT," by D. B. Johnson, Houghton Mifflin, Hardback, April 17, 2012, $16.99 (ages 4 and up)
Rene Magritte is known for his surrealist paintings. He was also known for a bowler hat.
In "Magritte's Marvelous Hat," author/illustrator D.B. Johnson brings Magritte to life in the form of a dog. One day, Magritte sees a marvelous hat in a store window. He tries on the hat and it just pops up and floats above his head, and that's just the way she likes it. Magritte hurries home and finds that painting has become easy — his hat is amazing!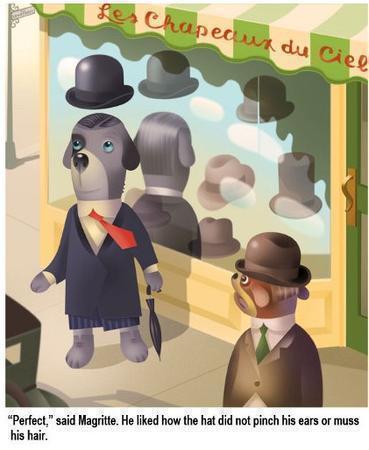 The next day Magritte goes for a walk and his hat pretends to blow away. The hat loves to play, and when Magritte wants it to sit still so he can paint, the hat runs away. It's a giant game of hide and seek that ends with some of Magritte's best work.
The artwork for "Magritte's Marvelous Hat" was inspired by Magritte's work in real life. Magritte painted real-life objects like an egg, hat, apple and pipe. They make appearances throughout the book.
"Magritte's Marvelous Hat" is a marvelous read. The illustrations are beautiful and the text fun. Four transparent pages are really what make this books special, adding to the surrealist feel while being accessible for its young audience.