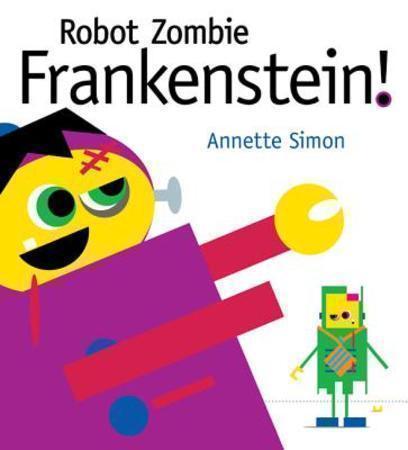 "ROBOT ZOMBIE FRANKENSTEIN!" by Annette Simon, Candlewick, Hardcover, April 24, 2012, $16.99 (ages 3 and up)
Two robots, both very alike. Maybe too alike. But Robot can take care of that. A few changes here, a few changes there, and Robot becomes Robot ZOMBIE! Well other Robot can't let that go — enter Robot Zombie Frankenstein! As you can probably guess, this pattern repeats itself as Robot and Robot play a game of one-upmanship that gets wilder with every incarnation.
"Robot Zombie Frankenstein" is a celebration of imagination. Each robot is made up of simple shapes that young children will easily recognize — there's even a guide at the front and back of the book. Bright colors also help with shape recognition. What's so great is how engaging the robots are. Their expressions and actions are delightfully silly and will have young readers giggling along from the start.
Author Annette Simon is also offering readers a free downloadable activity kit in conjunction with her book.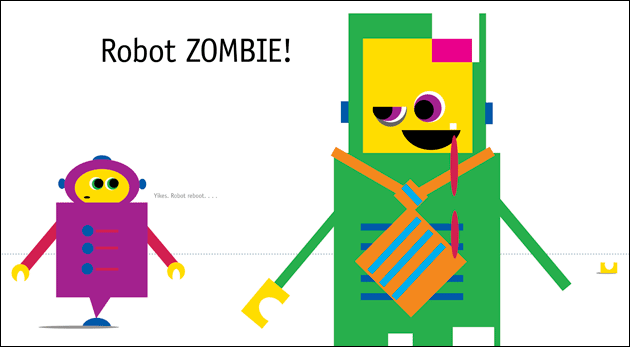 © 2012 – 2017, Cracking the Cover. All rights reserved.