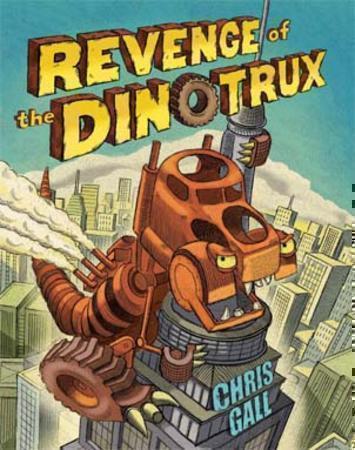 "REVENGE OF THE DINOTRUX," by Chris Gall, Little, Brown Books for Young Readers, Hardcover, May 1, 2012, $16.99 (ages 4 and up)
"Millions of years ago, prehistoric trucks ruled the earth! They were called Dinotrux. Millions of years later, their rusty remains were found and put in a great museum, but the Dinotrux were growing cranky…"
After an especially vexing visit from rambunctious kindergarteners, Tyrannosaurus Trux decides enough is enough and burst through the museum wall, freeing all the Dinotrux — and they want revenge! But in many ways, the Dinotrux behave exactly like young children, only on a much larger scale. The mayor orders them to school where they learn how to read, how to build and how to make friends.
This high-energy book is sure to please the truck-loving, dinosaur-entranced young ones in your home. Though the plot might be a little over the heads of the youngest readers, they will enjoy the crazy truck/dinosaur hybrids as they go roaring through the city. Though full-page spreads, the images here are reminiscent of those found in comic books and add to action throughout the book.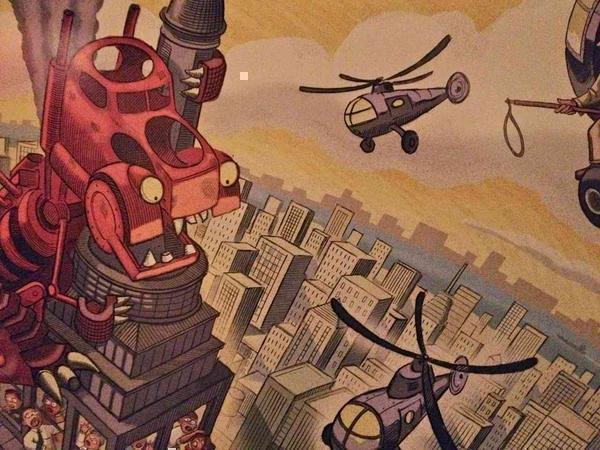 © 2012 – 2017, Cracking the Cover. All rights reserved.