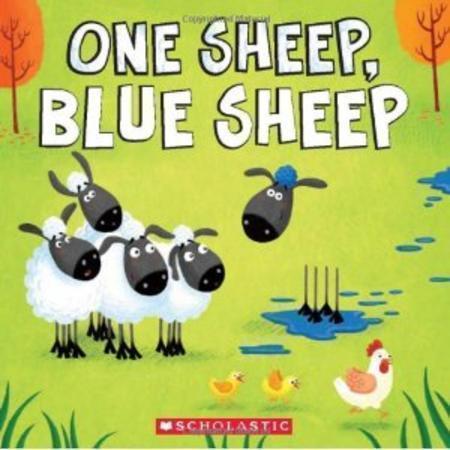 "ONE SHEEP, BLUE SHEEP," by Thom Wiley and Ben Mantle, Board Book, Scholastic, June 1, 2012, $6.99 (ages 0-3)
Once upon a time, there was a farmer who had five snow-white sheep. The farmer was a busy man with a lot of painting projects. The farmer's a little clumsy, though, and spills paint on one of the silly sheep, turning him red. The farmer's next project is painting the tractor blue. You can guess what happens when another silly sheep says, "achoo." Spilt paint from the windowsill turns a third silly sheep yellow. Now the sheep are really getting silly and soon two more sheep are green and purple. What can the farmer do with five colored sheep? Use their colorful wool to make a beautiful scarf, of course.
"One Sheep, Blue Sheep" is lots of silly fun. Not only will children be giggling over the sheep's silly antics, they'll also be learning, too. Counting and colors flow naturally with this bright and cheerful board book.