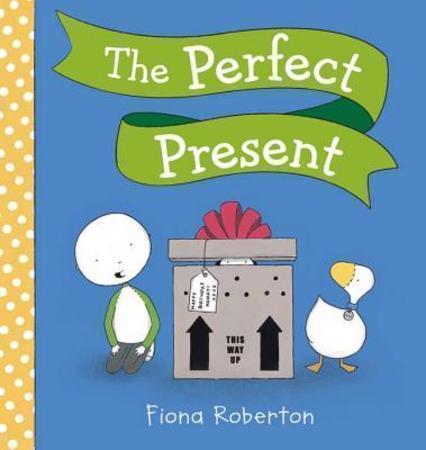 "The Perfect Present," by Fiona Roberton, Putnam, July 5, 2012, hardcover, $16.99 (ages 3 and up)
Henry and his pet Spot — who happens to be a duck — are inseparable. They have been for a while now. "The Perfect Present" opens with Henry waiting for his birthday to arrive, and he's trying to guess Spot's gift. Spot has found the perfect present — a fishing rod that Henry's wanted for a long time.
Birthday morning comes, and Spot and Henry race downstairs for presents. Just as Henry's about to open Spot's gift, Henry's parents arrive with a strange, wobbling box. Out jumps a dog with a waggy tail, wet nose and warm tongue. Henry is so excited, he heads straight outside to teach the dog new tricks.
In the excitement, Henry forgets all about Spot and his present. Spot is miserable. He packs his things and sets out for his old home. Meanwhile, Henry realizes his mistake and sets out to find Spot. With the help of the dog and a little ingenuity Henry finds his friend.
"The Perfect Present" is a charming tale of friendship. The relationship between Henry and Spot is as deep as any real-life relationship but told on a level that a young child will understand. Simple, sweet illustrations bring this story to life. There's not too much going on, but where emotions are needed, the pictures are spot on.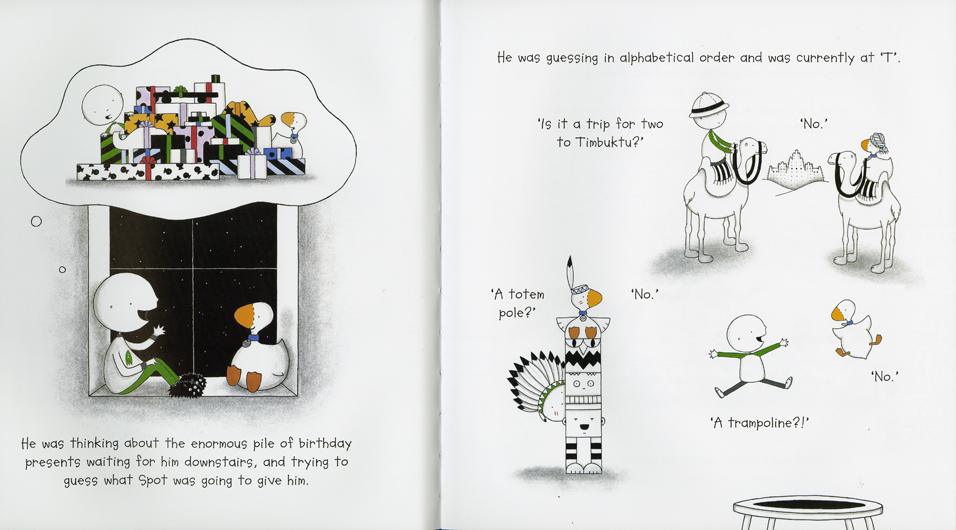 © 2012 – 2017, Cracking the Cover. All rights reserved.