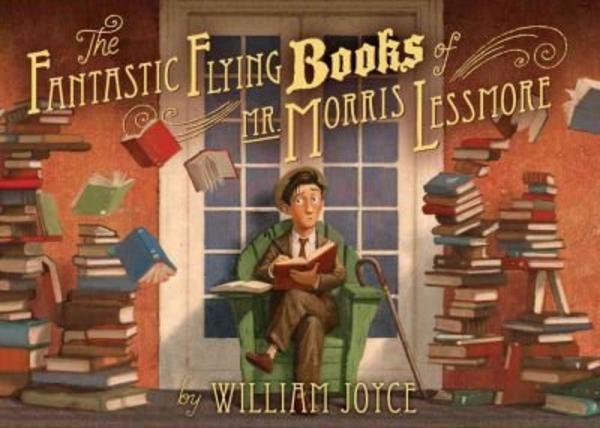 "The Fantastic Flying Books of Mr. Morris Lessmore," by William Joyce and Joe Bluhm, Atheneum, June 19, 2012, Hardcover, $17.99 (ages 4 and up)
I hate the idea that picture books are only for children. They're not. In fact, I think this world would probably be a better place if more people (i.e. adults) spent more time appreciating the imagination and whimsy that can only be found in picture books.
Following the Academy Awards, I watched "The Fantastic Flying Books of Mr. Morris Lessmore," which won the Oscar for short animated film, and was deeply moved by it. When I learned it was being adapted as a picture book, I was ecstatic — I'll take a book over a movie any day. Last week, I found a copy of the book waiting for me on my pillow. It was a gift from my husband, who knows just how much books mean to me.
The story is about Morris Lessmore. He loves words. He loves stories. He loves books. He's even got a red book of his own where he's writing down his own story.
One day, a great windstorm comes flying in and scatters everything in Morris' life. Not knowing what to do or which way to go, Morris begins to wander. Along the way, he sees a lovely lady being pulled through the sky by a squadron of flying books. Seeing Morris is in need of a good story, she passes him one of her favorites.
Morris follows the book to a magnificent building where many books apparently "nest." Inside is a marvelous sight of fluttering books uttering a thousand different stories. Upon this discovery, Morris does the only thing he can do, beginning a life among the books.
The story goes on to describe how Morris becomes a part of the family — making repairs, getting lost in an adventure, sharing books with others, and once again writing his own book. Years pass, and then comes the day when Morris fills the last page in his own book and decides it's time to move on. He is transformed back into his younger self and flies away with his own squadron of books.
Most reviews of "The Fantastic Flying Books of Mr. Morris Lessmore" are positive. However, there is one negative one I'd like to address. On Amazon.com the reviewer says, "Unfortunately, the lesson of this book is apparently that if you spend time reading books, your life will pass you by and before you know it you'll be very old and die." I read that comment and was flabbergasted. My takeaway was quite different.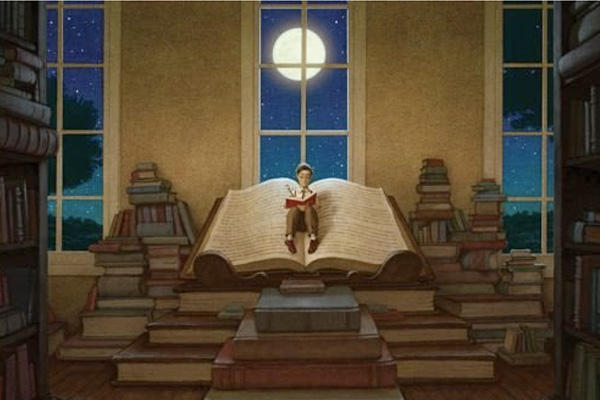 "Fantastic Flying Books" is about a few things — the love of books, using your imagination and writing your own story. Books are Morris' greatest of friends. They're there for him when he needs them and vice versa. They also help to ground Morris and give him the stability he needs following a traumatic incident.
It's hard to read too much more into the story — it's about books that are physically alive after all. Though I really love the whimsy found in the flying books. The illustrations are top notch and I found the text to add a little more depth than the film, which has no dialogue. If you're still not sure about purchasing the book, watch the film, and then decide. I know both will become family favorites in my house.