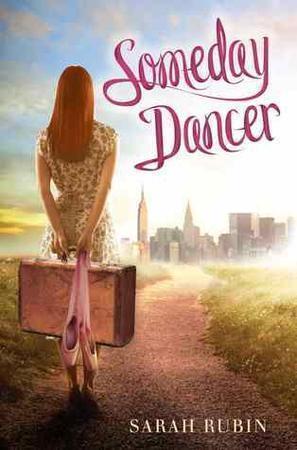 "Someday Dancer," by Sarah Rubin, Chicken House (Scholastic),  Aug. 1, 2012, $16.99 (ages 12 and up)
Casey Quinn is a dancer. Not that you'd know that by looking at her. Freckle-faced with seemingly too-long legs she looks the part of a farm girl, not a ballerina. But dance is all Casey can think about.
Every day, Casey climbs the tree outside the local dance school and watches ballet class. On the way to and from wherever she's going, she works out the steps from what she's seen, twirling and leaping around in her dirty high-top sneakers.
Casey may not be able to afford classes in her South Carolina town, but that doesn't keep her from dreaming big, from dreaming of New York — even if that means working as a cleaning lady in the hospital with her mother and grandmother.
It's just the three women in Casey's house, and they're just scrimping by. But when Casey learns of a ballet audition in Manhattan, her grandmother makes certain that she's there. The only real problem — Casey has no formal training. It seems the universe has other plans for Casey, though not what you'd expect.
The year is 1959, and ballet isn't the only form of dance people want to see. When Casey meets choreographer Martha Graham a whole new modern world is opened.
"Someday Dancer" can be split into two parts — Casey's time in South Carolina and her time in New York — and both parts essential to making this great book whole. It's clear author Sarah Rubin has a love of dance. It practically jumps through Casey and off the page.
It's also clear that Sarah did her research.
Those who aren't familiar with modern dance often think it's all the same. But like ballet, which has a number of different methods, so, too, does modern dance. The Graham style in particular is very structured with specific technique. I was first exposed to the Graham style of dance as an early teen, and I was excited to find the same warm-up represented in "Someday Dancer."
Beyond the dance, Sarah has written a compelling story of a young girl following her dream and realizing that dreams can be altered. There's also a strong family component that's weaved throughout, creating a grounding influence. I would highly recommend this to dance and non-dance lovers alike. It's one of my favorite dance books in recent years.