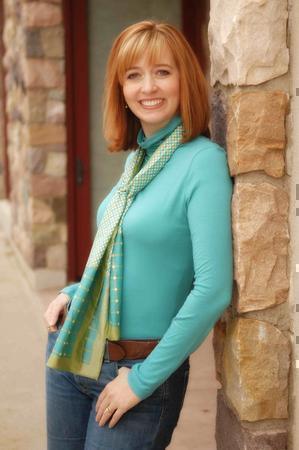 It's been more than six years since Shannon Hale's "Princess Academy" received the prestigious Newbery Honor. The book tells the story of Miri, a 14-year-old girl who, along with the other girls in her village, is forced to attend a princess academy, which will determine who wins the hand of the prince. With themes of family, relationships and education, "Princess Academy" quickly gained a following of both parents and children.
Fast-forward to today, and "Princess Academy" is still a favorite, and it's also no longer a standalone novel. "Palace of Stone," a sequel that follows Miri as she moves from her mountain home to the royal capital, hits bookstores tomorrow.
"I always wanted to write another Miri book and go back to Danland," Shannon told Cracking the Cover. "I had ideas of what happened next. But I wrote other books first, and after awhile, her story just wasn't loud enough in my head for me to be able to turn off all the voices that warned I would fail if I tried. It wasn't until I discovered a new layer and complication in her story that I couldn't wait to write it out."
Even though it's been seven years since "Princess Academy" was published, the author was surprised at how easy it was to remember Miri and how she thinks. Miri is a strong and independent young woman, and Shannon says that strength and independence most likely came from Miri's mother, though she never knew her. "Miri never felt legitimate on Mount Eskel," the author said. "She had to be tough just to survive. And her sister and father are so quiet, Miri tended to fill up the rest of the space."
With a Newbery Honor beneath her belt, one would think Shannon would have no fears returning to Miri's world. But the author was nervous about what her fans would think. Very nervous.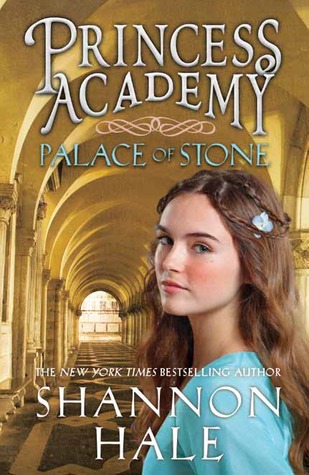 "By waiting until I had a strong story to tell, I was able to turn off those voices of doubt," Shannon said. "I never thought about it while I was writing — I was able to just tell the story. But after delivering the final draft to my editor, I had a panic attack, and another one after I got an ARC and realized they were out in the world. I'm not prone to anxiety, but this book has shaken me up for sure! But I feel a real peace about it too. After reading the proofs, I felt confident that this was exactly the story I wanted to tell. I think I did my part by Miri. The reaction at large is out of my hands."
But if prior experience is any indication, it looks like the reaction to "Palace of Stone" will be well received. With 10 books now in circulation, Shannon has gained a strong following with both adults and young readers.
"Just today a librarian tweeted me about how my books circulate well in her library, and I had that jolt of surprise and glee all over again — my books are in a library! And people read them! It's continually thrilling and humbling," Shannon said of her success.
"There's not greater compliment than when I see how smart and diverse my fans are. I don't feel like I can claim any credit. Like most writers, I write to my internal reader, and then I put the book out there and see if my reader and your reader are kindred spirits. It's so lovely to discover how many kindred reading spirits I have. It certainly makes one feel less alone in this world."
Looking back, Shannon says she's sure her writing has evolved, though it's hard to verbalize it. "If I wrote 'The Goose Girl' today it would be a different book," she admits. "I'm a different person. In many ways I'm less patient, but I still seem to want to unfold a story slowly, paint it out."
Shannon loves being a writer and says it's become more important as time has passed. "When I wrote 'The Goose Girl,' I was single and childless," she said. "When I wrote 'Palace of Stone,' I was a married mother-of-four (with twin babies!). I love being a mother of small children. But I need that creative expression, that buoy, that place and those words where I can use my mind and explore. I think I'm a better mother for having books to write. I go into my room for three hours a day, five days a week and come out refreshed and ready to do mom stuff again."
Shannon has a number of Utah events planned in the coming weeks.


Launch Party — Tuesday, Aug. 21, 7 p.m., at The King's English Bookshop, 1511 South 1500 East, in Salt Lake City
Book Signing — Friday, Aug. 24, 5:30-7 p.m. at the Deseret Book Flagship Store, 45 W. South Temple, in Salt Lake City
Book Signing — Saturday, Aug. 25, 10:30 a.m.-noon, at the Deseret Book Bountiful, 135 N. 545 West, in West Bountiful
Book Signing — Saturday, Aug. 25, 2-3:30 p.m., at the Deseret Book Fort Union, 1110 Fort Union Blvd., in Midvale
Book Signing — Saturday, Aug. 25, 5:30-7 p.m. at the Deseret Book University Village, 1076 S. 750 East, in Orem
Book Signing — Tuesday, Sept. 18, 7-8:30 p.m. at the Barnes and Noble University Crossings Plaza, 300 E. 1300 South, in Orem
Read a complete transcript of Cracking the Cover's interview with Shannon. Read Cracking the Cover's review of "Palace of Stone."
© 2012 – 2017, Cracking the Cover. All rights reserved.