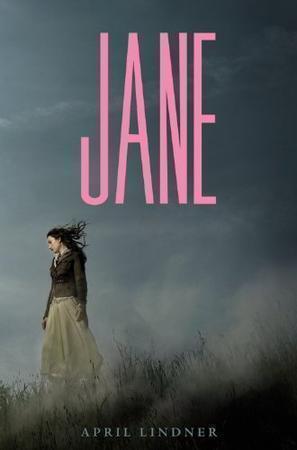 "JANE," by April Lindner, Poppy, $17.99 (young adult)
April Linder's "Jane" is the perfect retelling of Charlotte Bronte's gothic novel "Jane Eyre" — sort of.
Let me explain.
From the moment I picked it up, I loved the cover of "Jane." It's haunting and lonely and exactly what I would picture the cover to be. The mood and pacing delightfully brooding, and the story is compelling.
But this modern retelling has character flaws — main character flaws — that were hard for this "Jane Eyre" addict to swallow.
Jane's parents have died and the college student is forced to drop out of college. Jane hopes to return to college and looks for work as a nanny. It doesn't take long for her to find work caring for Maddy at Thornfield Park.
Maddy is the daughter of rock star Nico Rathburn whose career is on the brink of a huge comeback.
Jane is plain in looks and practical in her actions. Being surrounded by worldly people is a new experience for her, and she vows not to let it affect her. But no one can resist Nico, not even Jane. She's drawn to him, to his every word, to his every action.
Nico is just as drawn to Jane as she is to him and their romance blossoms. But it's not to be. Nico has a past, and hidden within it is an agonizing secret — one that Jane's not sure she can live with.
I really wanted to like this book, and I did, for a while. Linder is spot on with ambiance and pacing, and Jane has the right amount of timid strength to counter Nico's arrogance.
But I found Jane's character flawed. Some of her decisions are unexpected, and I had to wonder what happened to her moral compass. In Bronte's story, that moral compass helps define who Jane is and the decisions she makes.
Perhaps Linder chose this change to "modernize" or make the story her own, but for this purist, it was just out of place. If I had never read the source material, I probably wouldn't have been bothered as much by this turn of events.
Along those lines, I found some of the language in "Jane" jarring. The use of the f-word and other profanity felt out of place and more for shock value than anything else.
Going into "Jane" I didn't expect or want Linder's story to be exactly the same as Bronte's. What would be the point in that? Linder did such a good job setting the scene in the beginning, her own scene, her own story; I just wanted it to follow through.
For those less sensitive to language or not as worried about staying true to source material, "Jane" will most certainly be an enjoyable read. Linder is an excellent writer.
3.5 stars out of 5