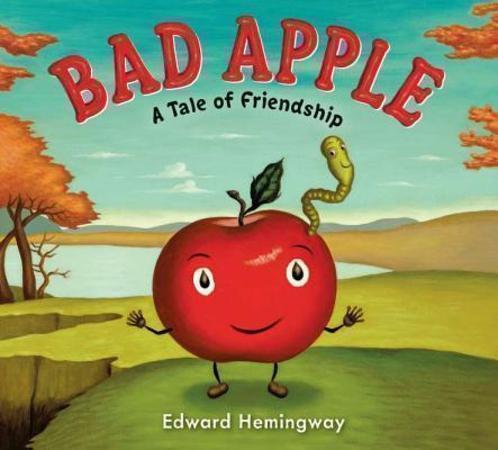 "Bad Apple: A Tale of Friendship," by Edward Hemingway, Putnam Juvenile, Aug. 2, 2012, Hardcover, $16.99 (ages 3-5)
The meaning of "bad apple" gets turned upside down in Edward Hemingway's new picture book, "Bad Apple: A Tale of Friendship."
Mac is a good apple. He shares his toys with the other apples and helps Granny Smith pick up after art class. One day, while Mac is taking a nap on the perfect pillow of green grass it begins to rain. When Mac wakes up, he finds he's no longer alone — a little worm has made himself at home inside Mac's head.
Instead of being bothered, Mac happily becomes Will's friend. The fly kites and play in the dirt. The two are as happy as can be until they visit the orchard where the other apples make fun, calling Mac a rotten apple. Will can't stand to see his friend hurt and leaves. But nothing is the same without Will. There's a hole that Mac can't fill — only his friend can do that.
In the end, Mac would rather be a bad apple with a good friend than a sad apple without one.
"Bad Apple" is a striking picture book. Bright colors and charming characters will instantly catch children's attention. Edward's clean and simple text is the perfect accompaniment to his bold artwork. Children will easily relate to this tale of friendship and can learn from Mac's brave attitude toward bullying.