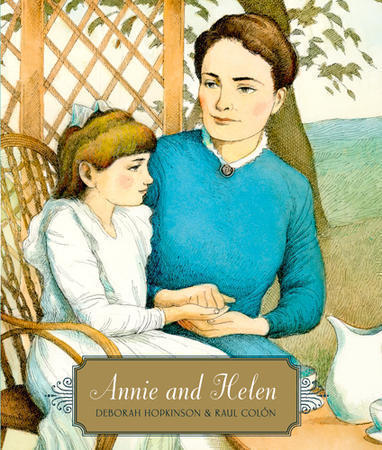 "Annie and Helen," by Deborah Hopkinson and Raul Colon, Schwartz and Wade, Sept. 11, 2012, Hardcover, $17.99 (ages 4 and up)
Helen Keller was born on June 27, 1880. When she was 2, an illness left her both deaf and blind. In 1887, Annie Sullivan, who had studied at the Perkins Institution for the Blind in Boston, came to Alabama to teach Helen. Under Annie's tutelage, Helen flourished, becoming an independent thinker and accomplished writer. But the path to success was not easy.
"Annie and Helen," by Deborah Hopkinson and illustrated by Raul Colon, gives a glimpse into these two women's relationship during their first year together.
Up until the age of 7, Helen spent much of her life trapped inside herself. Unable to hear or speak, she'd throw tantrums to get what she wanted. Annie changed that — she gave Helen the rules and structure she so desperately needed. Slowly, Helen came to trust Annie and the real learning began. Annie began to communicate through finger spelling, and it wasn't long before Helen was learning to read Braille.
There are a number of elements that make "Annie and Helen" stand out. Three days after Annie entered the Keller home, she began sending letters to Sophia C. Hopkins, a friend and former teacher. Excerpts from those letters are included throughout the book, providing an added depth that couldn't be found elsewhere.
Deborah Hopkinson's text is simple but sophisticated. There's no talking down to young readers here. Fine illustrations by Raul Colon fill in the gaps and bring added interest to those in the audience who'd rather look than read. An added bonus is the Braille alphabet, which is embossed on the back cover.
Annie and Helen's story is fascinating on its own. In "Annie and Helen" Deborah and Raul have made an accessible book that will quickly capture young readers' attention and prompt strong follow-up conversations.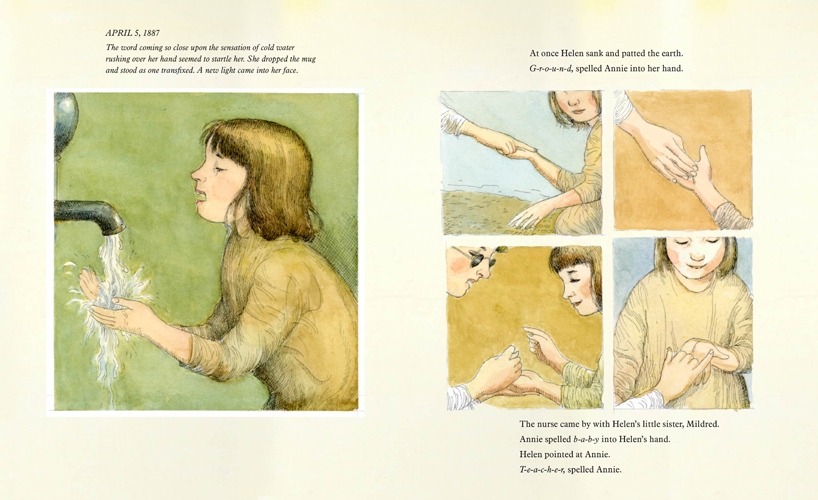 *Read Cracking the Cover's interview with Deborah Hopkinson.
© 2012 – 2017, Cracking the Cover. All rights reserved.