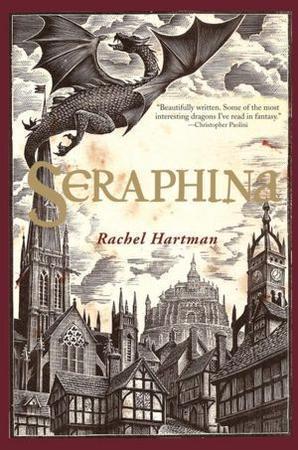 "Seraphina," by Rachel Hartman, Random House Books for Young Readers, July 10, 2012, Hardcover, $17.99 (young adult)
Seraphina Dombegh lives in a time of tenuous peace. For four decades, humans and dragons have lived together in the kingdom of Goredd. Able to shift into human form, the dragons attend court as ambassadors and go about their business. Mathematically inclined, they apply their rational minds to scholarly activities and teaching. Humans are, well, very human.
After four decades, you'd think the two groups would have settled into a routine of sorts, but as the anniversary of the treaty nears, mistrust rears its angry head.
Seraphina is a gifted musician. She loves music more than anything. She also has a secret, a secret that could get her killed if she's not careful. So it's with some trepidation that she enters the royal court as a musician. But it doesn't take long for Seraphina to get noticed — someone with her talent can't stay hidden.
When a dragon seemingly murders a member of the royal family, Seraphina is inadvertently pulled into the investigation. Working side by side with the captain of the Queen's Guard, Seraphina helps uncover a sinister plot, which could expose her and her secret to the world.
At first glance, "Seraphina" seems similar to Christopher Paolini's Inheritance Cycle, though if you take a closer look, you'll see that while the attention to detail and writing quality in both are strong, the stories themselves are much different.
The dragons here are haughty, almost aloof in their mannerisms. Emotions are considered bad and better to be avoided. That provides an interesting juxtaposition with humans who often wear emotions on their sleeves.
Seraphina herself is a compelling character with layer upon layer of her unveiled throughout the book. Her insecurities make her strong and likeable while her developing talents shape her into someone you want to root for.
Debut author Rachel Hartman has a sophisticated writing style that some readers will need to warm to. "Seraphina" reads slower than your typical YA book, but that just gives you more time to savor it. Description and scene setting are key players here, and the book is better for it. I can't wait for the next book in the series.