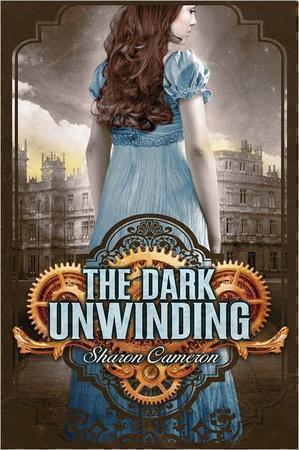 "The Dark Unwinding," by Sharon Cameron, Scholastic Press, Sept. 1, 2012, $17.99 (young adult)
Katharine Tulman has sent most of her life with her horrid aunt and insipid nephew. It's not as if Katharine had a choice in the matter, but she's tried to make the best of things. As she's grown older, she's taken on more responsibilities and knows that if she plays her cards right, her nephew will look her after when he's grown.
That sense of security disappears when she hears her eccentric Uncle Tully is recklessly spending the family fortune. Alarmed by this news, Katherine's aunt sends Katherine to have Uncle Tully committed to an asylum.
Katherine sets out with a sure plan. She'll be in and out and back home in little time at all. But once she arrives at the estate, her plans fall apart. Uncle Tully isn't a lunatic. He's a brilliant inventor. He has a fixation with rules, but no one who lives on the estate minds. And there are a lot of people who live on the estate — some 900 people rescued from London's workhouses.
Katharine quickly finds herself caught in the middle — protect her own inheritance or safeguard the community Uncle Tully has created. Add in handsome apprentice, a secretive student, and just one month to make a decision, and Katharine may just loose her own sanity.
"The Dark Unwinding" is steampunk with a gothic feel. It's not as action-packed as other steampunk fiction, but that doesn't matter. In fact, the pacing provides a sense of purpose and allows readers to fully absorb the discoveries Katharine makes. There's a lot going on in this novel, and if you read too fast, you might miss it.
One of "The Dark Unwinding's" greatest strengths is the descriptive prose of author Sharon Cameron. The rolling estate, quirky characters and Uncle Tully's inventions are brilliantly defined. Instead of following along, you feel as if you are inside the book, standing just to the side as a silent observer. It's not an easy feat to accomplish, and made me like the book more than I would have otherwise.
There are some convenient plot twists and a couple of eyebrow-raising events, but those quibbles aren't enough to not recommend "The Dark Unwinding." It's an enjoyable novel, and I look forward to its follow-up.