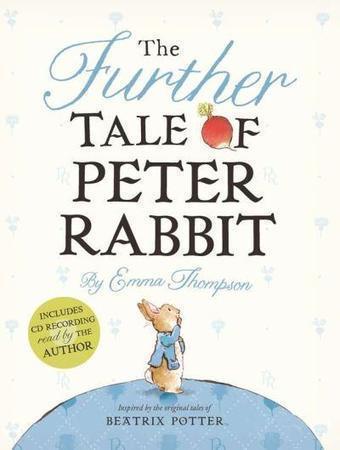 "The Further Tale of Peter Rabbit (Potter)," by Emma Thompson and Eleanor Taylor, Frederick Warne & Co., Oct. 11, 2012, Hardcover, $19.99 (ages 4 and up)
Peter Rabbit is a timeless character.
First published by author Beatrix Potter, "The Tale of Peter Rabbit" was eventually picked up by Frederick Warne & Co. It was commercially published in 1902. By 1905, six of Potter's books had been published. In 1903, Potter designed and patented the Peter Rabbit doll and by the 1940s, Wedgwood and Royal Doulton had begun to create pottery with scenes from the tales.
Today, there are 23 books in the Peter Rabbit series. More than 40 million copies Of "The Tale of Peter Rabbit" have been sold worldwide in more than 35 languages.
Suffice to say, Peter Rabbit is popular.
In honor of Peter's 110th birthday in 2012, Penguin Young Readers Group is publishing "The Further Tale of Peter Rabbit," written by Emma Thompson and based on the original tales by Potter.
In this tale, Peter decides he needs a change of scene and gets what he wants when he inadvertently hitches a ride in Mr. McGregor's picnic basket. When discovered, Peter runs until he can't run anymore.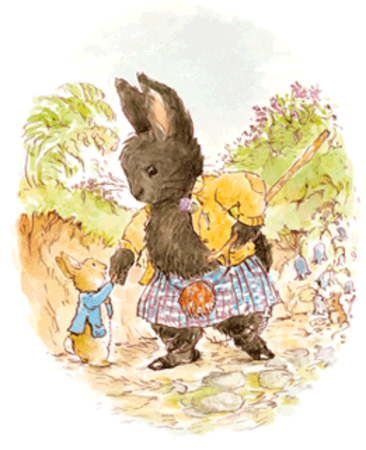 Peter isn't alone too long when a huge black rabbit comes along. Finlay McBurney takes Peter home to the Scottish burrow where he's made comfortable for the night.
With the morning comes "the big day," where Finlay will "defend his title." It's all very exciting for a while. But Peter quickly gets bored and wanders to a protected little area where a giant radish waits. The radish smells so good Peter can't help himself. Soon he has eaten a burrow and curls up for a nap.
Peter awakens to someone moving the radish. He tumbles out just in time for Finlay joking that he toss the radish. Finlay doesn't know the radish is hollow, but Peter does, and it goes flying. Peter divulges his secret, and everyone has a good laugh.
Everyone is cheerful, but Peter is beginning to feel homesick. The McBurneys pack him up and send him away with smiles and well-wishes. And at home, Peter is welcomed with open arms.
"The Further Tale of Peter Rabbit" is perfectly in keeping with its predecessors. Both the story and the illustrations are charming. At more than 60 pages, it's longer than most picture books, but the text is sparse and simple, which makes it feel shorter than it is.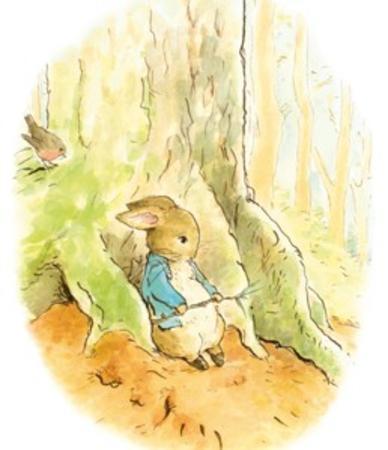 This edition also comes with a CD recording by Emma Thompson. And while I thoroughly enjoyed how the actress/screenwriter/author brought the characters to life, I did have some issues with the recording. At 14 minutes long, it's kind of, well, long. The story doesn't actually get started until 45 seconds in. The other problem is the lack of cues to turn the page. Sometimes there are pauses, sometimes not. Pauses in the middle of a page feel almost as if the page should be turned. There's a lack of musical cues, as well. This won't be a problem for more advanced readers or children who are reading with their parents, but it could be for others.
Despite my few issues with the recording, I would not hesitate to give "The Further Tale of Peter Rabbit" as a gift. It's a great addition to the Peter Rabbit library.