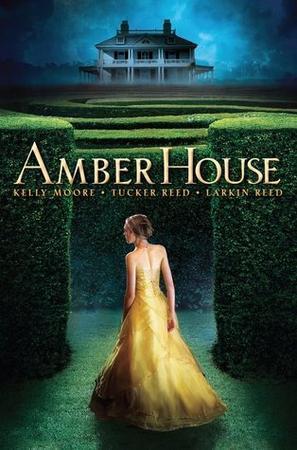 "Amber House," by Kelly Moore, Tucker Reed and Larkin Reed, Arthur A. Levine Books, Oct. 1, 2012, $17.99 (young adult)
Sarah Parsons never had a great relationship with her grandmother. She barely knew her. So when her family — mom, dad and brother Sam — travel to Maryland for her grandmother's funeral, Sarah feels slightly disconnected.
As Sarah and Sam start to explore Amber House, the grand Maryland estate that's been in her family for three centuries, Sarah feels a bit like an intruder. There are many mysteries and tall tales about the estate that Sarah can't help but wonder are true.
When Sarah learns lost diamonds are hidden somewhere within the large home, she comes up with a plan convincing her mother they need to stay. Sarah and her new friend Jackson begin their search, and the house comes alive. Sarah is suddenly surrounded by visions of the past — an 18th century sea captain, her great grandmother and even her mother as a child.
Sarah is growing close to Jackson and another young man, Richard. Both have historical ties to Amber House, and both have their own reasons for building a relationship with Sarah. Everything, it seems, is connected and if Sarah wants things to work out, she's going to have to move fast, especially when the person she cares the most about becomes embroiled in Amber House's dark past.
Written by the mother-daughters trio of Kelly Moore and Tucker and Larkin Reed, "Amber House" is a complex narrative that builds in tension and depth as the story unfolds. Kelly wrote the beginnings of the novel years ago. Later, her daughters found it and convinced her to complete it with them.
Normally, when I see three authors on a book, I worry about its cohesiveness. It's not easy to make three voices sound like one. But in "Amber House" it does. In fact, after the first page or so, I forgot about the authors all together and allowed my self to get lost in their story.
And there's a lot to get lost in.
Inside "Amber House" readers will find stories within stories, hidden passageways within walls and houses within houses. It's impressive how smoothly each element fits with the next; almost all of the transitions are invisible.
Sarah is a strong leading character, not without her flaws but likeable just the same. And though I found myself increasingly frustrated with Sarah's mother, the authors made it clear there was more to her story. Though Sara builds relationships with Jackson and Richard, it's her relationship with her brother I liked best. I appreciated the closeness of their bond and the love that they share.
Kelly, Tucker and Larkin are a strong writing team. Their prose is easily accessible and they excel at setting the scene — I felt as if I were at Amber House, watching the events unfold. "Amber House" is the first three planned books. Here's hoping the following two live up to their predecessor.