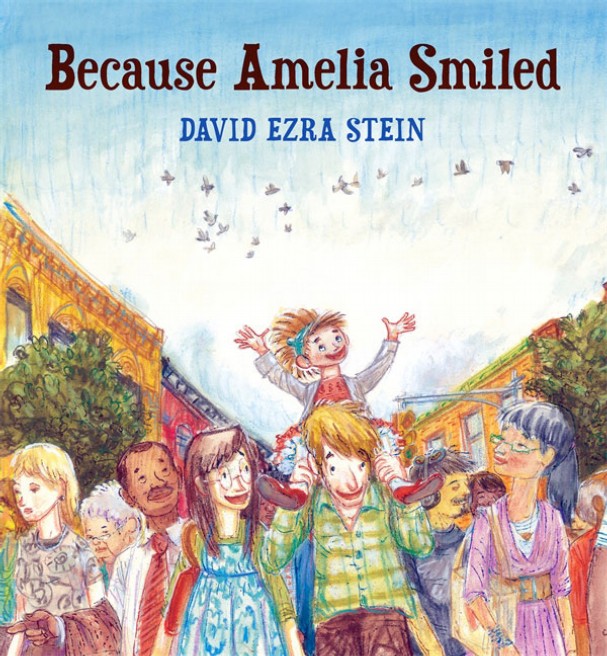 Writing and drawing is something that David Ezra Stein has always done for himself. Though he didn't know it would be his career until he was about to finish college, he says it's a personal thing that he would do whether he got paid or not.
David didn't start out doing both art and writing. Art came at a much earlier age. "I didn't know how to write till I was 5 or 6," David told Cracking the Cover. "But I used to draw and tell stories into a tape recorder before that. I remember one time my mom typed up a joke book that my sister and I wrote with her. It was called 'Look Both Ways Before Crossing the Bathtub.'"
In 2006, David's first book, "Cowboy Ned & Andy" was published. Since then, he's authored/illustrated eight more picture books, including "Interrupting Chicken," which won a Caldecott honor, and "Leaves," which won the Ezra Jack Keats award and was a Publishers Weekly Best Book of the Year. His latest book, "Because Amelia Smiled," shows the far-reaching effect one small action can have.
"Because Amelia Smiled" came into existence 14 years ago when David was walking home from the subway. "I had a lot on my mind, namely how people are all connected to each other," David said. "The story just started coming as I was walking along."
David ended up showing the story to his children's book illustration teacher at art school, and she loved it. She got David in touch with a publisher, and met with an editor. "The editor wanted to publish my story," David said. "At some point she even quoted me a price. But it wasn't so easy. While she loved the story, she wasn't sold on the art. I was still in school and couldn't really decide on a style for the book. And the publisher wasn't able to guide me. I felt lost at sea. After about six months of trying, the deal fell through."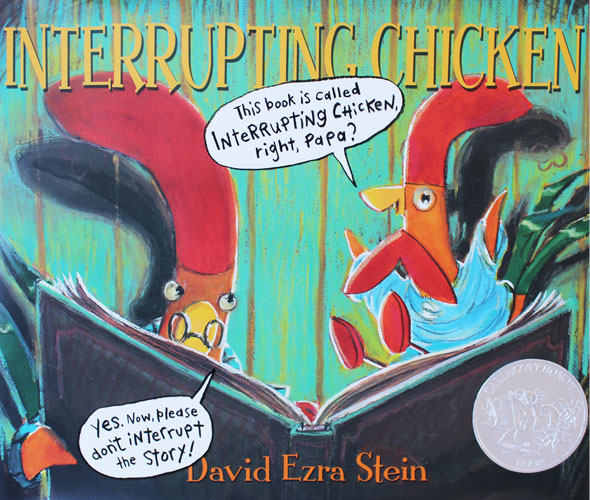 Amelia was put aside for years. David broke into the business with other stories and created eight other books. Following "Interrupting Chicken," David's editor at Candlewick Press asked for ideas for his next book. He submitted about 10. From those, she chose "Because Amelia Smiled." "I knew it was time to make the story into a book," David said. "And I did it!"
"Because Amelia Smiled" is likely the most ambitious book David has ever made. Not counting the 14 years of life experience he gathered before making the art, it took roughly two years to make. The finished art alone took about seven months.
Though it took a long time to create, David is pleased with the result. Amelia's smile is more than an action. "Even though she doesn't know it, Amelia's smile brings joy to so many people around the world," David explained. "It's an injection of positive energy that inspires everyone who notices it. This is important for kids and grownups to realize: They matter. What they do, matters."
David spends plenty of his own time smiling. It's natural. "My son always makes me smile, even when he's being annoying," David said. "Kids, in general, make me smile. They are so generous with their attention and imaginations. They don't really know how not to be. They're alive."
Creating a relating to young people is easy for David, who says he has a strong inner child. "Even though I'm big, I remember what it's like to be small and to look up at the world from low down," he said. "I remember what it's like to have other make choices for me and to long for the power to choose for myself."
Looking back on his career, David says he's now probably more conscious of how a book reads aloud. "This comes from reading my books over and over to all kinds of audiences," he explained. "I can see an artistic evolution form one book to the next as well. I've tried all sorts of art techniques in my books, and I love combining and recombining them for new projects."
*Read the complete transcript of David's interview with Cracking the Cover.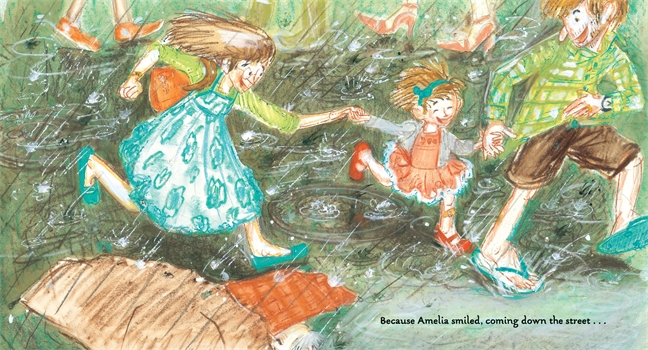 © 2012 – 2017, Cracking the Cover. All rights reserved. Unless otherwise noted, all books — digital and physical — have been provided for free by publishers in exchange for honest and unbiased reviews. All thoughts and opinions are those of the reviewer.