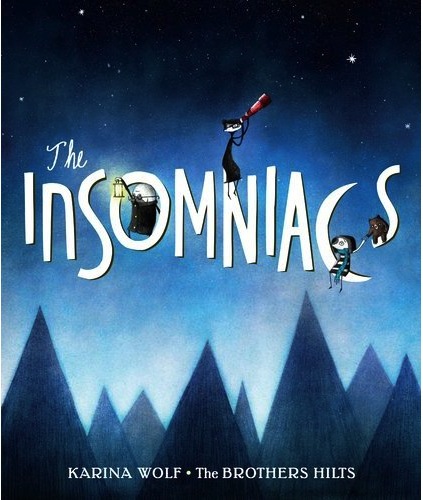 "THE INSOMNIACS," by Karina Wolf and Brothers Hilts, Putnam, Aug. 16, 2012, $16.99 (ages 3 and up)
There once was a family named the Insomniacs. They weren't always a night family. But when a new job for Mrs. Insomniac moved the family 12 time zones to their new home, they found they stayed awake only at nighttime.
The family sleepwalked through the day. They tried sleeping at night, but nothing helped. So they decided to find the bears, who bed down all winter long, and ask them for their slumber secrets.
Their search didn't turn up any bears, but it did turn up a lot of creatures living at night. With that, the Insomniacs decided to live during the dark hours. And they loved their new life.
The magic of night comes to life in Karina Wolf's tale of a close-knit family that decides to live in a way that's best for them and not what society expects.
It's a charming tale on its own, but add to it illustrations by the Brothers Hilts (Ben and Sean) and you've got something really special. The brothers' style is unique and stylized. They don't follow conventions, and "The Insomniacs" is better for it.
Great story. Great art. Great book.