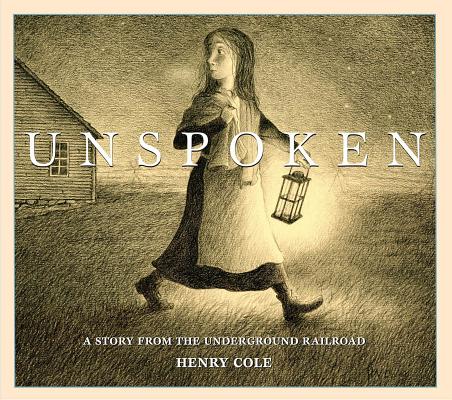 "UNSPOKEN: A Story From the Underground Railroad," by Henry Cole, Scholastic Press, Nov. 1, 2012, Hardcover, $16.99 (ages 4 and up)
Sometimes, words aren't needed. Sometimes, things are better left unspoken. Sometimes, you only need look at the world around you.
"Unspoken" is the story of a young farm girl who discovers a runaway slave hiding in the barn. The girl is frightened and runs away, but she can't forget the slave's fearful eyes. She brings food and quiet comfort and is rewarded with an unspoken gift of gratitude and friendship.
Sometimes, you don't have to have words to speak.
"Unspoken" is a quiet, moving story that children will immediately understand. At the end of the book, author Henry Cole asks that readers "will write the words and make this story your own — filling in all that has been unspoken. In that way, he makes this an interactive story, compelling children to share their own words about bravery and compassion. From it's overall story to its beautifully rendered drawings, "Unspoken" is simply perfect.