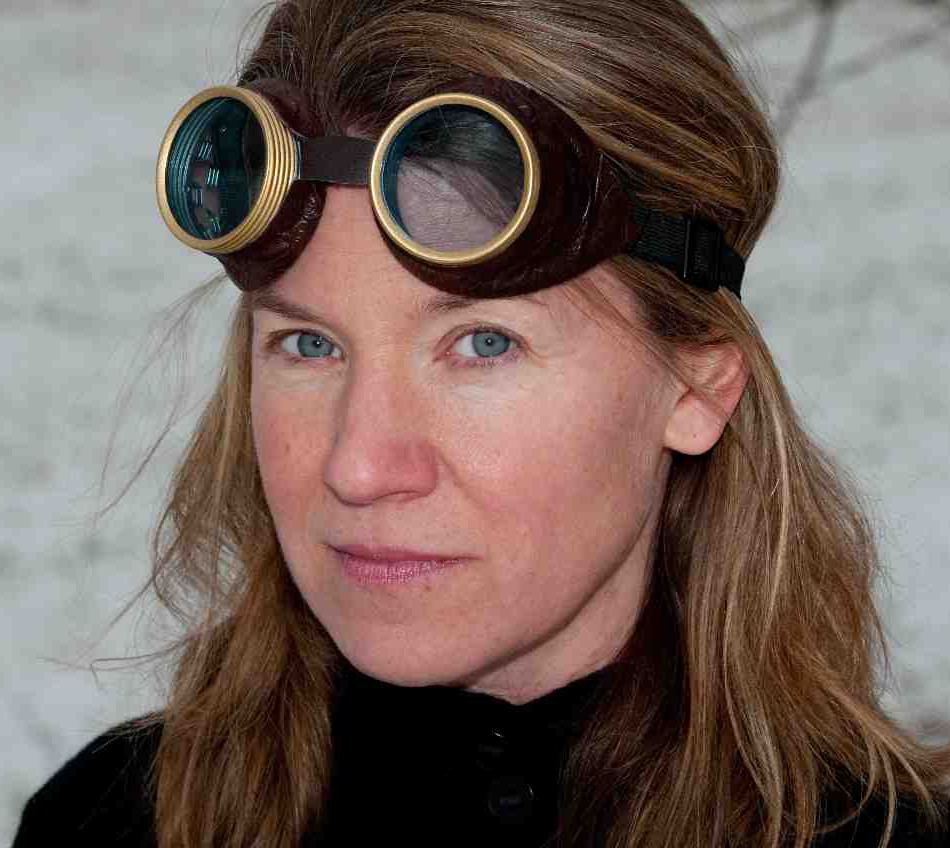 Sarah Stewart Taylor aka S.S. Taylor began her writing career as a "borrower." To be fair, she was 8. The novel she wrote was called "Borrowing Things" and it featured very small people who lived in a house and borrowed things.
It may not have been the most auspicious beginning, but the author says it served a purpose. "I think a lot of writers start out stealing from their favorite writers, 'retelling' familiar stories if you will," Sarah told Cracking the Cover. "It allows you to figure out how stories work, how they're constructed and how the characters are created."
Sarah's first book for young readers, "The Expeditioners and the Treasure of Drowned Man Canyon," has something in common with her younger self's novel — it's full of adventure and spirited characters.
"The Expeditioners" takes place in a world where computers have failed and electricity is no longer used. It turns out there's more to the world than anyone ever thought. Alexander West is a brilliant explorer and mapmaker who died on his last expedition. He left behind three children: Kit the brain, M.K. the tinkerer and Zander the brave. He also left them a secret map, well half of a secret map, that could change their lives forever.
The book was inspired by research Sarah was doing for a graphic novel about Amelia Earhart. "I spend a lot of time reading about her childhood and the childhood of her husband, George Palmer Putnam, who as a teen was known as 'Boy Explorer, George Putnam,'" the author explained. "That's where the characters came from, but then I ran into a problem. How could a 20th or 21st century kid really be an explorer without a lot of new places to explore? Then I started thinking about the circumstances under which there suddenly were a lot of new places to explore. …"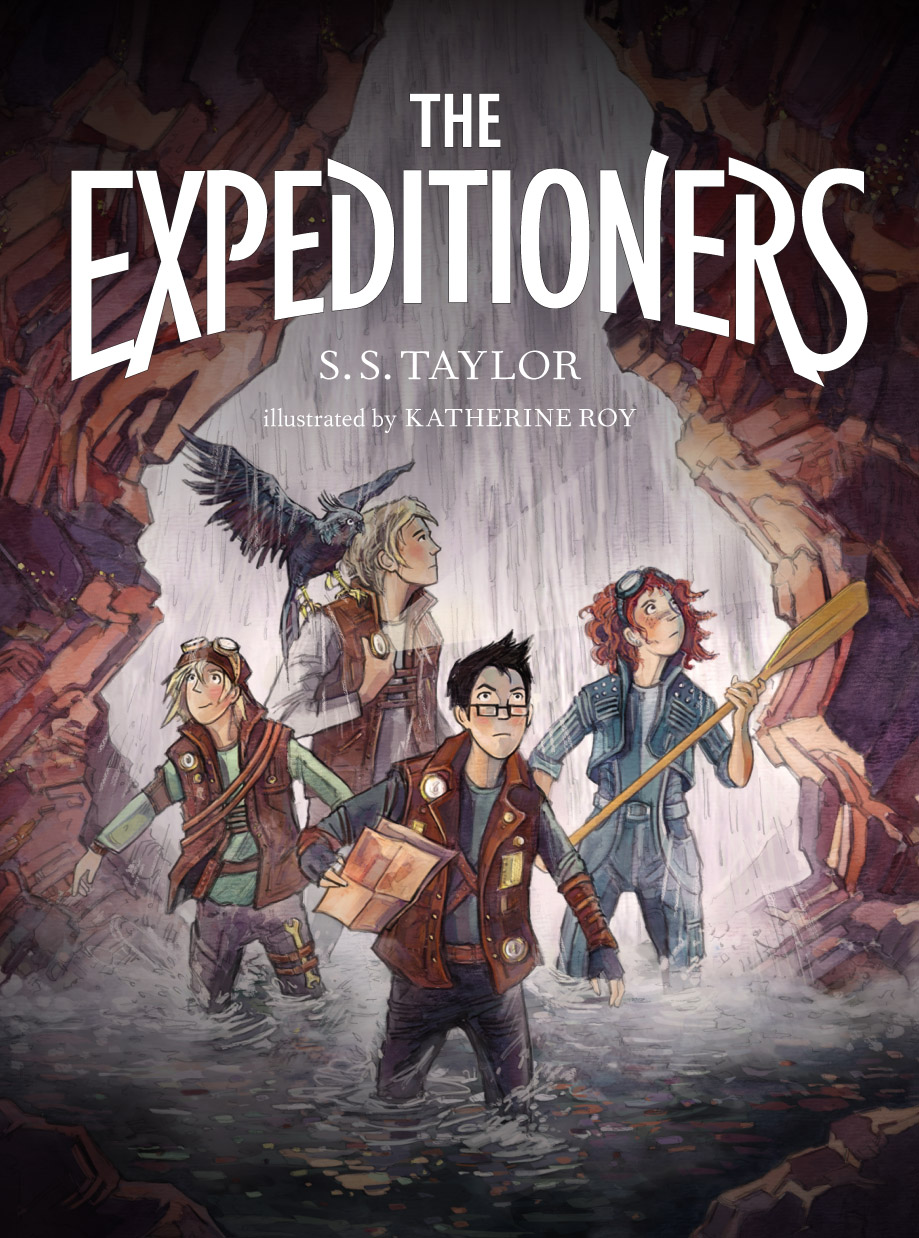 The Expeditioners has a steampunk feel to it with SteamCycles and airships and IronSteeds. Sarah says she came to the genre in a roundabout way.
"I didn't know much about steampunk when I started imagining a world in which computers had failed and people had returned to archaic technologies," she explained. "I was coming up with this idea that computers had been invented in the 1800s and I was talking about it with a friend and she said, 'Oh, that sounds really Steampunky.'I realized that all these books I loved, Jules Verne and H.G. Wells, were actually part of this whole amazing world."
Sarah went on a steampunk bender. "Steampunk is having a bit of a moment and I think it's because we are all sort of examining our relationships to technology right now," the author explained. "We're wondering what our lives would look like without computers, without jet planes. And we see something in that vision that's very attractive. Though, of course, there's another side to the romance of steam technology. …"
Another element of that steampunkery is the gadgets explorers keep stowed in their vests when going out on an expedition. They come straight from James Bond. Sarah was a huge Bond fan as a teenager — so much so that the quote next to her senior picture in her high school yearbook is from "Casino Royal." That combined with her love for Swiss Army Knives and cool survival gear made for perfect tools to help explorers in general and specifically the three West children.
"The vests were something I would have loved as a kid and I started to see the gadgets as physical manifestations of Alexander West's love and care for his children," Sarah said. "I had so much fun coming up with those gadgets and then seeing 'The Expeditioners'' amazing illustrator Katherine Roy's versions of them. I just love what she did with them. They turned out even better than in my imagination."
I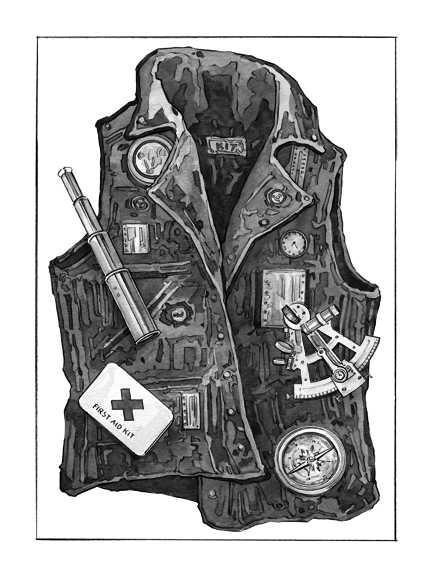 n addition to being steampunk, "The Expeditioners" is also map-centric. It makes sense, seeing as how Alexander West was a mapmaker. Sarah loves maps herself, and did a lot of research on navigation, surveying, cartography and how maps are made. She did stipulate, however, that "the lovely thing about fiction is that you can make it up!"
Sarah did create her own maps — mostly in her head — as she wrote the book. She did some drawings to work them out, but it wasn't until Katherine came on board that things really took shape. "Katherine drew all the maps and in fact discovered that I had made a mistake in one of my descriptions, so we were able to fix it and make it even better," Sarah said.
Sarah is currently working on the second book in the Expeditioners series. She has five or six books in mind for the series, but says you never want to assume too much about the public's interest in your work.
"I've got a big story about this world that I want to tell, as well as the … main characters' own narratives, and a lot of new places to explore," she said. "I really hope I get the chance to do that."
*Read a complete transcript of Cracking the Cover's interview with S.S. Taylor. Read Cracking the Cover's review of "The Expeditioners."