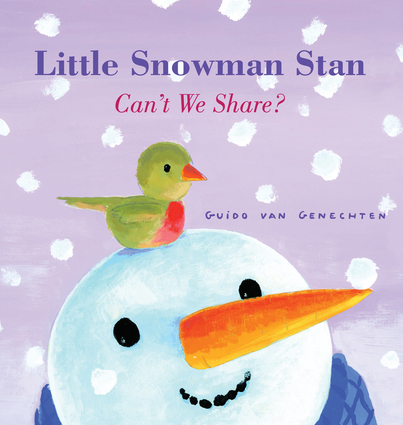 "CAN'T WE SHARE? (Little Snowman Stan)," by Guido van Genechten, Clavis, Sept. 26, 2012, Hardcover, $16.95 (ages 3 and up)
In Freezland, it's always cold and snowy. Snowmen of all shapes and sizes live in the land. Some wear scarves, some have black buttons. They all wear hats.
Little Snowman Stan loves his blue plaid hat, but when he meets Dimitri, who lost his own hat during a blizzard, he decides to let his new friend borrow his blue head topper.
After 10 days, Stan asks for his hat back and Dimitri refuses. Stan doesn't know what to do, but his friend Alfred does — they can all share their hats.
This winter tale is a bit predictable and a little in-you-face about sharing, but it works perfectly for its intended audience of 3-year-olds. The illustrations are charming and the story is simple and engaging.