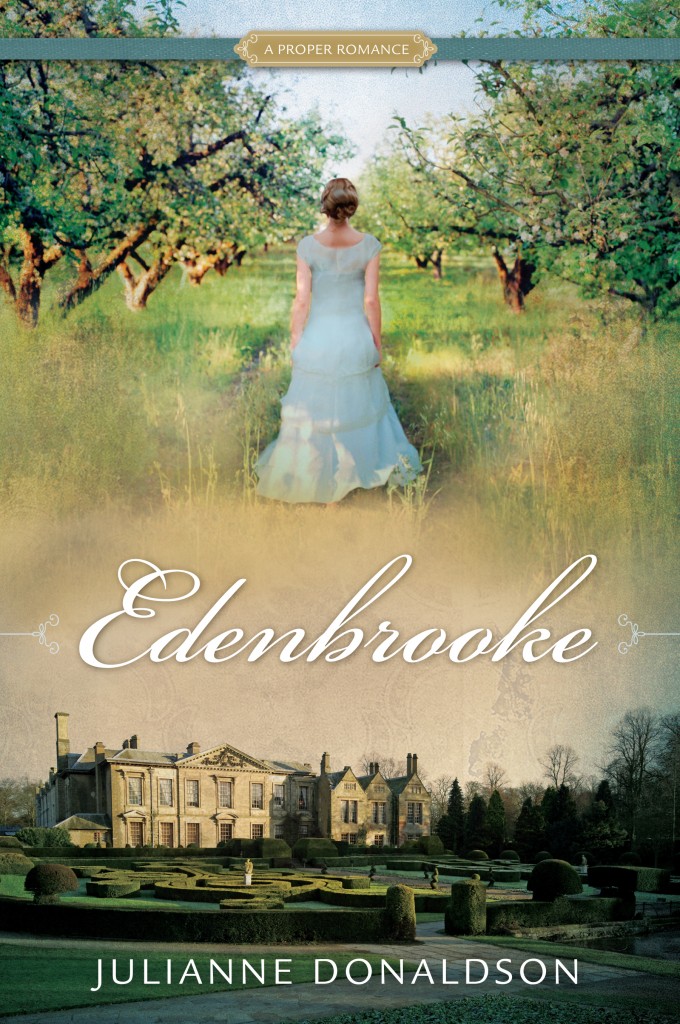 "EDENBROOKE," by Julianne Donaldson, Shadow Mountain Publishing, March 27, 2012, Softcover, $15.99 (young adult)
Normally, the books reviewed on Cracking the Cover are specifically aimed at young readers, but every once in a while I come across a book intended for an older audience that will resonate well with a younger one. Such is the case with Julianne Donaldson's "Edenbrooke."
A Shadow Mountain publicist sent me an ARC of "Edenbrooke" close to its release date, and I admit having some interest, but I had a lot of other books to read and I was in the midst of eye surgery recovery. "Edenbrooke" made its way to my to-be-read bookshelf, and I forgot about it until recently.
Over the holiday break, I was looking for a good, light read that I could lose myself in. "Edenbrooke" seemed a good option. And it was. The book embodies the spirit of the 19th century classics we've all come to love. Is it as great as them? Perhaps not, but it certainly holds its own.
Marianne Daventry is bored. She misses her home, her father, her life.
After the accidental death of Marianne's mother, all Marianne's father wants to do is get away. Marianne is sent to Bath to live with her grandmother; her twin sister, Cecily, sent to London to live with a cousin; and their father embarks on a journey to France.
With a strict grandmother and a bothersome suitor, Marianne would give anything for a change of scenery. So when an invitation to join Cecily at a sprawling country estate arrives, Marianne is more than a little eager to accept.
Marianne can't wait to relax in the country while Cecily goes after the handsome heir of Edenbrooke. The whole thing will be a nice diversion from the daily drudgery.
But, as you can guess, things don't exactly go to plan. Before she even makes it to Edenbrooke, Marianne has a run-in with a highwayman and finds herself in the arms of a would-be gentleman. And once she arrives at the estate, things don't go much smoother. So much for a relaxing summer vacation in the country.
I wasn't expecting much from "Edenbrooke." I thought it would be an easy, clean read featuring girls in pretty dresses at balls and handsome men on horseback. And it does have all those things, but it also has much more.
What I wasn't expecting was strong character development and a unique quality story.  Though it is a romance set in the 19th century, "Edenbrooke" isn't a homage or copycat. The story is original and the characters likeable.
Julianne Donaldson's prose is smooth and accessible and her pacing is exceptional. I never once felt as if the story were lagging or rushing through a scene.
"Edenbrooke" is not perfect. There are a few happy coincidences and expected plot turns, but nothing that's grossly out of tune.
And for those of you wondering about the book's appropriateness for teens — "Edenbrooke" is squeaky clean. In fact its much cleaner as far as language and sexual content than most of the books on the YA market. It's not a difficult read and plays perfectly to a teenager's romantic sensibilities.
"Edenbrooke" is a happy surprise. It's a great option to curl up with on a snowy afternoon.