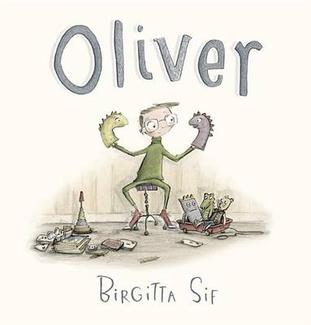 "OLIVER," by Birgitta Sif, Candlewick Press, Oct. 9, 2012, $16.99 (ages 4 and up)
Oliver has always been a bit different. Not that he really minds. He likes living in his own world, playing with his friends. It doesn't matter that they're puppets, stuffed animals and other toys; they have lots of adventures together.
Oliver is full of imagination, and with his friends, her searches for treasure, jumps over oceans and visits the other side of the world.
But there are some things that even his toys can't do. There are some times when Oliver feels a bit different, like maybe he's missing something. So when his tennis ball rolls into his neighbor's yard, and he meets the girl next door, he realizes he might be at the beginning of the best adventure he's ever had.
There are so many great things about "Oliver," it's difficult to know where to start.
Oliver is different, and that's OK. He has great imagination and he's happy being alone with himself. He also realizes that it's OK to be friends with other people. That he might not be the only one who is different. And sometimes you don't know something is missing until you find it.
Birgitta's story speaks to children as well as adults. Many people who have children of their own will recognize glimmers of themselves in Oliver's tale.
Beautifully stylized illustrations pull the whole book together. This is one of my favorite picture books in a long time.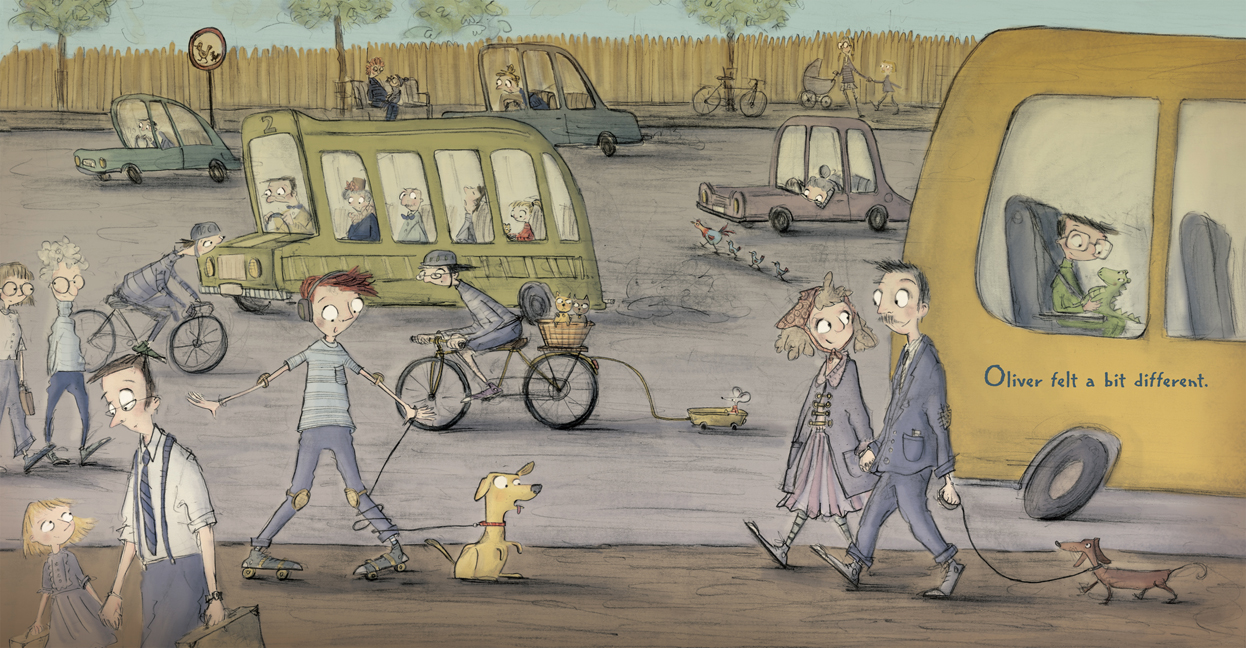 © 2013 – 2017, Cracking the Cover. All rights reserved.