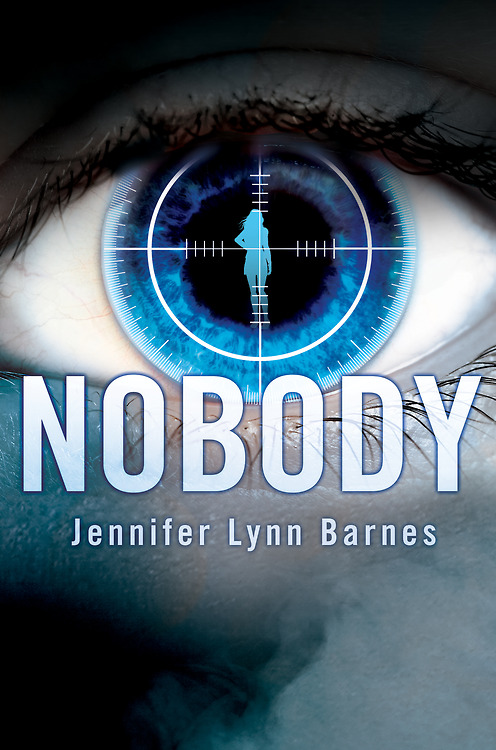 "NOBODY," by Jennifer Lynn Barnes, Egmont, Jan. 22, 2013, Hardcover, $17.99 (young adult)
There are times in all our lives when we feel invisible, like a nobody. But in the grand scheme of things, those moments are usually blips on the radar. In "Nobody," author Jennifer Lynn Barnes takes the idea of being a nobody one step further.
Claire has spent 16 years being invisible. People simply forget about her or don't even realize she exists. Even her parents have a hard time remembering her. She's gotten used to it, but it doesn't make things any easier.
Nix is the same way, only he likes things that. He's become so good at being a Nobody that he literally disappears. Nix is the perfect assassin — no one will ever know he was there. He enjoys the thrill of being in a place and not being in a place at the same time, but something is missing.
When the Institute, a clandestine group that finds and trains Nobodys discovers Claire, the quiet 16-year-old is seen as a threat — a threat that must be destroyed. Nix is dispatched, but what he finds shakes him to the core. Claire can see him, and that should be impossible. Except it's not. Claire is sweet and smart and nothing like the Institute described. It's almost as if the group has other motives…
"Nobody" starts slowly. We briefly meet Nix as his next target is marked and then jump to Claire as she flips through a yearbook full of "Have a great summer and stay sweet." What happens around her is depressing despite her mostly positive attitude.
It's not until Nix and Claire meet that "Nobody" starts to pick up. Both characters seem a bit one-dimensional until they begin to share their stories with each other. If you can get to that part, then the book picks up on a number of levels. Looking back, this may have been a purposeful editorial decision on Jennifer's part. It shows how being invisible effected Claire's and Nix's viewpoints, which are very different at the offset.
The idea behind "Nobody" is intriguing and the story is, for the most part, captivating. Jennifer's prose is accessible and her pacing ebbs and flows with the right parts of her narrative. The book is more successful as a character study than a thriller, but it works. Over time, I began to care more about Claire and Nix and wanted to know how they would complete their journey.
a Rafflecopter giveaway

© 2013, Cracking the Cover. All rights reserved.