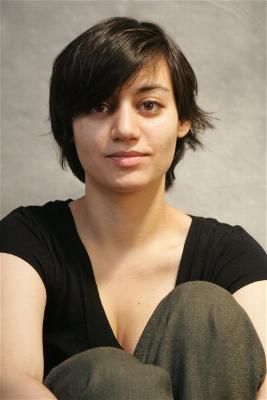 When Leila Rasheed was a child, she wanted to be an archaeologist like Indiana Jones. Truth is, she still wants to be one. But she's happy with her chosen profession, too, because despite a curiosity in human history, she found it was writing she did all the time, and writing is what makes her happy.
Leila is a U.K.-based author of a middle grade series featuring the Fantastic Diary of Bathsheba Clarice De Trop and The Witch Of Turlingham Academy, a tween series written under the name Ellie Boswell.
Up until recently, Leila has been flying under the radar of U.S. readers, but that's about to change. Her latest novel, "Cinders and Sapphires," is the first of a planned three books in the At Somerton series published by Hyperion. It's essentially "Downton Abbey" for teens, where the worlds of servants and the aristocracy collide.
Leila doesn't mind the comparison to the hit TV series. In fact, she's a big fan. However, she hasn't watched Season 3 on purpose, "I don't want to get too distracted by the '20s since Somerton is a decade earlier," the author told Cracking the Cover. "I think it is brilliantly done. Proof: my husband likes only those films, which involve space ships. Yet he sat and watched the whole series with me. At the start of Episode 1 he was sneering a bit, by the end of the episode he was like; 'Let's watch episode 2 RIGHT NOW.'"
The early 1900s was a fascinating time, Leila says. "I think because it is so far removed from most people's everyday life. Everything feels larger than life. And it's nostalgia, a desire to go back to a time when things were simpler. Of course, it wasn't that simple back then. Far from it. And most of us would have been tweenys or stable boys, not the Duke of Westminster or Lady Mary. But it's fun to daydream."
Much like "Downton," "Cinders and Sapphires" features multiple characters with intersecting story lines. The setup makes for enjoyable reading, but came as quite a task for Leila who had to keep a chart so she could keep everything straight.
"I made a table in Word where I wrote down all the names of the characters at one side and then wrote down in each column what they were doing each day plus how they were feeling, anything that was feeding the plot," she explained. "It took a fair amount of planning. 'Cinders and Sapphires' is the longest book I've ever written, so it was a challenge, but I enjoyed the process so much."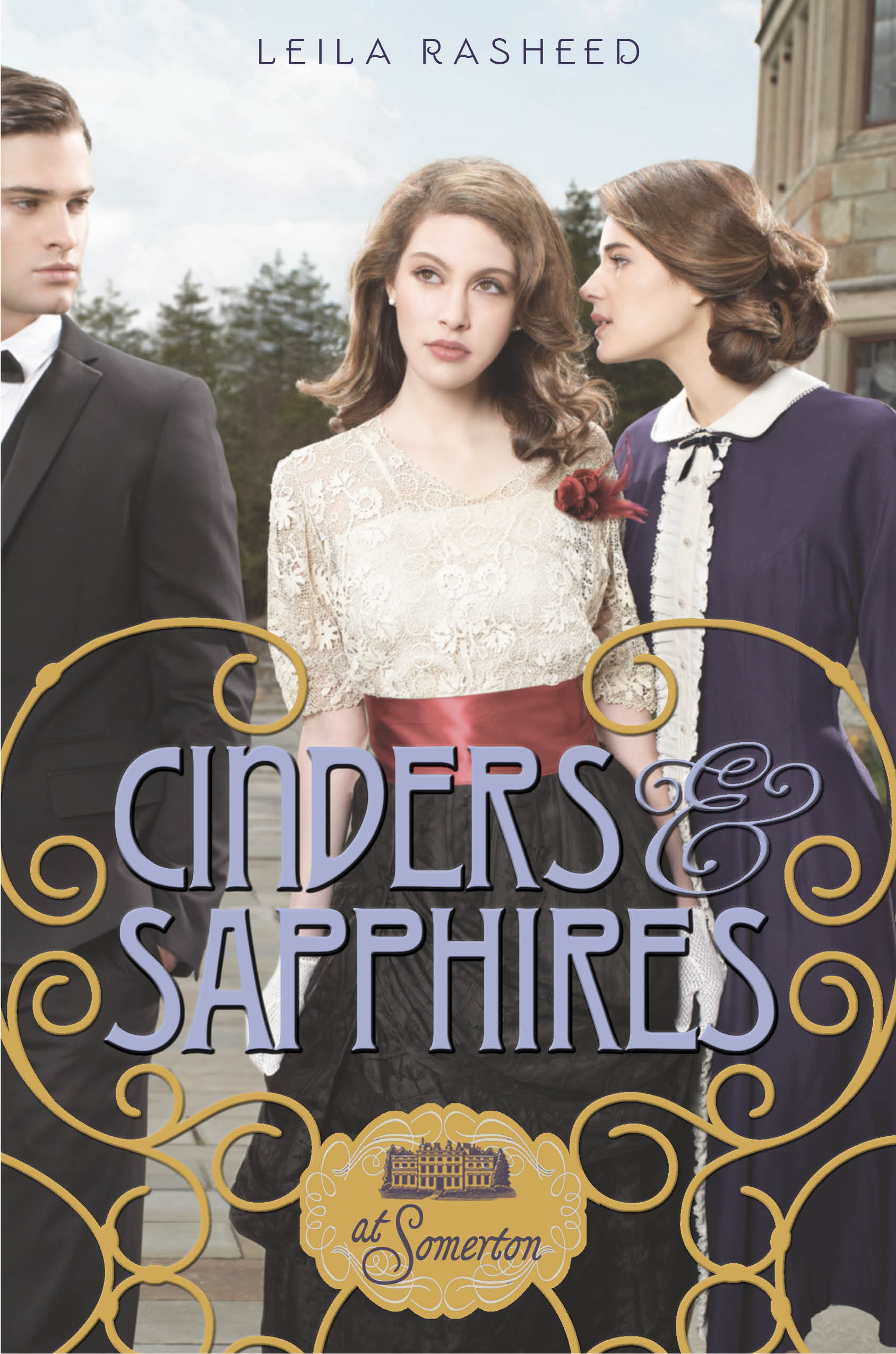 Among the complexities within Leila's story line are the characters readers will love and the characters readers will love to hate. According to Leila, both have their place. "I think the key thing is conflict. If the character is conflicted, if they are a complex character with a lot going on, that makes them fun to write whether they're good or bad."
Leila is currently working on the second book in the At Somerton series, which she says is very exciting and includes "much snogging." She's also working on two middle-grade novels.
Writing is a learning process, the author says. There will be ups and downs along the way.
"Someone once said to me that as a writer, there are times when you're getting better and you know you are, and that feels great," Leila explained. "But there are also times when your writing plateaus. You learn, but while you assimilate your knowledge you feel as if you're not getting any better. Then you get depressed. But actually you ARE getting better, you just need time to absorb the new things you've learned before moving onward and upward. I think this is very true.
"A couple of years ago I thought that I was not writing any better than when I was 16. But I went back and looked at the writing I did when I was 16, and I have got better. Much better. I've learned so much more about structure and plot and arc, in particular."
Writing for a specific audience has also been part of that learning process. For Leila, writing for young people wasn't so much a choice as a discovery as to where her writing fit. And she loves the challenge that comes with writing to a younger audience.
"'Adult' writers can get away with writing in their own voice to a mirror reflection of themselves," Leila says." Where's the fun in that? When you're writing to a child you really have to 'think' about what you're writing."
*Read a complete transcript of Cracking the Cover's interview with Leila Rasheed.

© 2013 – 2016, Cracking the Cover. All rights reserved. Unless otherwise noted, all books — digital and physical — have been provided for free by publishers in exchange for honest and unbiased reviews. All thoughts and opinions are those of the reviewer.