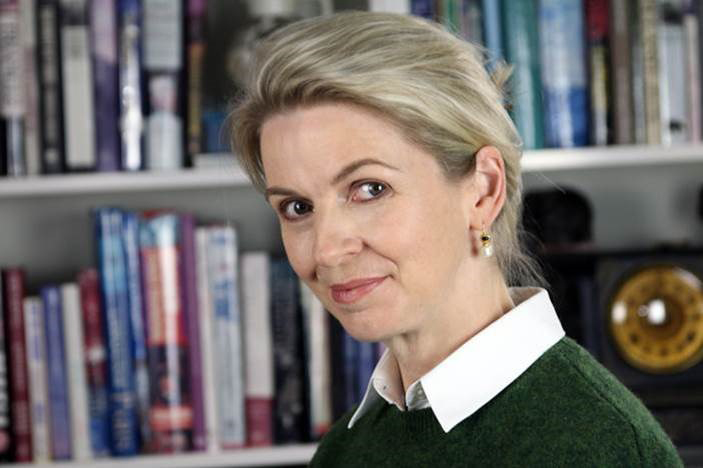 Jennifer Donnelly is the author of Poisoned, a reimagining of the Snow White fairy tale. The following is a complete transcript of Cracking the Cover's interview with the author in advance of Poisoned's release.
Why do you write for young adults?
Because they are such smart, funny, touching, open, honest readers. And because I want them to hear the message that's central to my all my books – that you have to choose your own path, and then walk it. No matter who's telling you it's the wrong path. No matter if it's a hard, lonely path at times. I want young readers to hear that their choices, their goals and dreams, matter. That they matter.
You've now written a few "fairy tale" books (Lost in a Book, Stepsister, and now Poisoned). Why are you drawn to that genre?
I've always loved fairytales, especially the no-punches-pulled versions by the Brothers Grimm. The Grimms acknowledge something profound and essential—that the woods are real, and dark, and full of wolves. That I will, at times, get hopelessly lost in them. But they told me something else, too—that I can beat that darkness. Gretel was just a kid, but she beat the witch. Jack outran the giant. Red Riding Hood escaped from the wolf. The brothers showed me that I am all I need, that I have all I need, to get out of the dark woods and find my way home.
Poisoned really delves deeper into the story of Snow White. It seems like there are a lot of tangents you could have gone on. How were you able to rein the story into one cohesive piece?
There is a lot going on in Poisoned and I had so much fun building Sophie's world and spending time with all the characters, but at its core, POISONED is a story of two women – two leaders – with opposite views of how power is won and held. That's what I really wanted to explore. I wanted to know how each had come by her convictions, and what it cost her to stand by them.
Sophie begins the story boxed in and somewhat helpless but evolves into a strong heroine. How did her character evolve during the writing process?
Sophie is definitely boxed in at the story's beginning. She has a choice – stay that way, or change and grow. It's a choice that we all face at times in our lives, and it's what fascinates me as a writer. I want to know how strong female characters get strong.  How do they grow? How do they summon the courage they need? How do they come back from the mistakes and bad choices made along the way?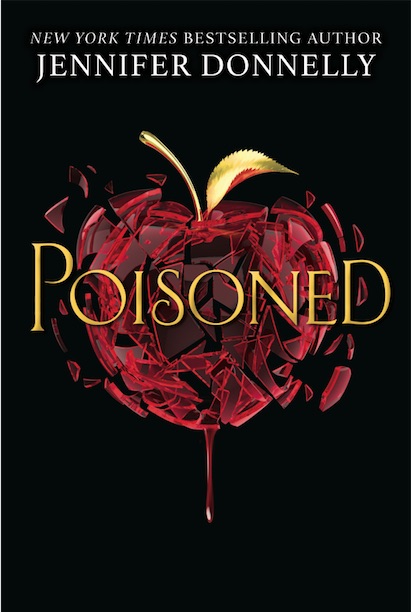 People love traditional fairy tales. Why do you think it's important to reimagine/expand upon them?
Fairytales are so beloved because they tell us that if we have hope and faith, things will come good, no matter how difficult our present circumstances might be. And right now, for most of the world, circumstances are pretty damn difficult. I think fairytales were a sort of therapy before Freud, Jung and co. existed and they still serve that purpose. They allow us to safely voice our deepest fears and desires, and see them happily resolved.
Poisoned's narrator is an unexpected choice. Why the huntsman?
Part of what I wanted to accomplish in my retelling was to humanize the evil queen, delve into her backstory, and share that with the reader. To do that, I needed someone who has known her for a longtime, who truly understands her – and that person is her loyal huntsman. No one else has the insight into her that he does, and he shares what he knows directly with the reader. Death and time have given him perspective, but he and the queen are both tragic figures, and his narrative is weighted with sadness and remorse.
Poisoned's story unfolds in many shades of gray — things and people aren't always as clear-cut as they appear. Was this a conscious decision or did the book evolve that way on its own?
A bit of both, I think. I write from a pretty detailed outline. I make a lot of conscious decisions when I'm plotting, writing and revising, but there has to be room for the characters to decide, too. They can't just be dictated to – not if they're to come off the page for the reader and truly live and breathe. They have to think, speak, and act on their own. If I don't allow that, they become dull and two-dimensional. If I do, they forge paths through the story that totally surprise me.
Looking back, how has your writing evolved?
Well, I hope it's gotten better! I think I've gotten less wordy. I still adore words, I'm just trying not to use twenty when ten will get the job done. And like all writers, I'm always striving to craft those elusive sentences that are moving, beautiful and truthful.
What are you working on now? Is there another "fairy tale" book?
There is! It's too early to talk about it, but I'm in love with the characters and their journey, and I can't wait until it's far enough along that I can share it with you.
Is there a book from your own youth that still resonates with you today? Why?
The Scarlett Letter continues to both haunt and inspire me. So many of the assigned books I read in school featured a male main character. Hester Prynne was one of the first fully formed fictional women I encountered. She was self-contained, resilient, independent, defiant, slyly subversive. I loved her when I first met her, and I still do.