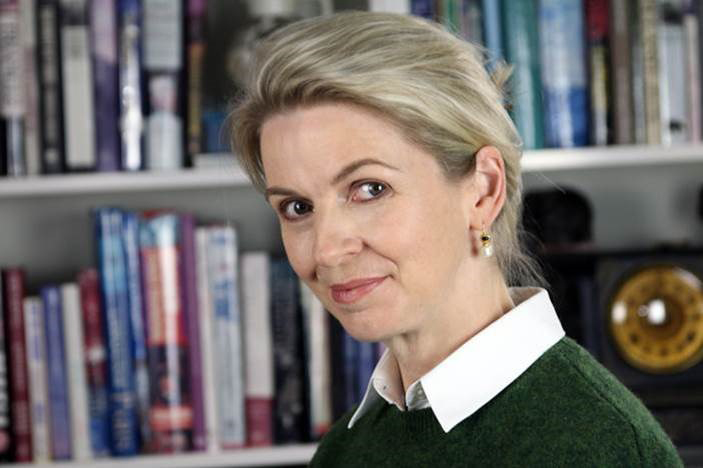 There's a message central to all of Jennifer Donnelly's books — a message specifically for young adults:
"You have to choose your own path, and then walk it. No matter who's telling you it's the wrong path. No matter if it's a hard, lonely path at times," Jennifer told Cracking the Cover. "I want young readers to hear that their choices, their goals and dreams, matter. That they matter."
Jennifer is the award-winning NYT-bestselling author of 13 novels, including Stepsister, Lost in a Book, the Waterfire Saga, These Shallow Graves and Revolution. Her latest novel, Poisoned, is a Snow White retelling.
Once upon a time, a girl named Sophie rode into the forest with the queen's huntsman. Her lips were the color of ripe cherries, her skin as soft as new-fallen snow, her hair as dark as midnight. When they stopped to rest, the huntsman took out his knife … and took Sophie's heart.

It shouldn't have come as a surprise. Sophie had heard the rumors, the whispers. They said she was too kind and foolish to rule — a waste of a princess. A disaster of a future queen. And Sophie believed them. She believed everything she'd heard about herself, the poisonous words people use to keep girls like Sophie from becoming too powerful, too strong…
Jennifer says she enjoyed building Sophie's world and spending time with all the characters, but at its core, Poisoned is a story of two women leaders with differing views of how power is won and held.
"That's what I really wanted to explore. I wanted to know how each had come by her convictions, and what it cost her to stand by them."
That understanding comes in part through the book's narrator — the huntsman. In order to humanize the evil queen and share her backstory, Jennifer needed a storyteller who truly understood the queen. 
"No one else has the insight into her that he does, and he shares what he knows directly with the reader," Jennifer said. "Death and time have given him perspective, but he and the queen are both tragic figures, and his narrative is weighted with sadness and remorse."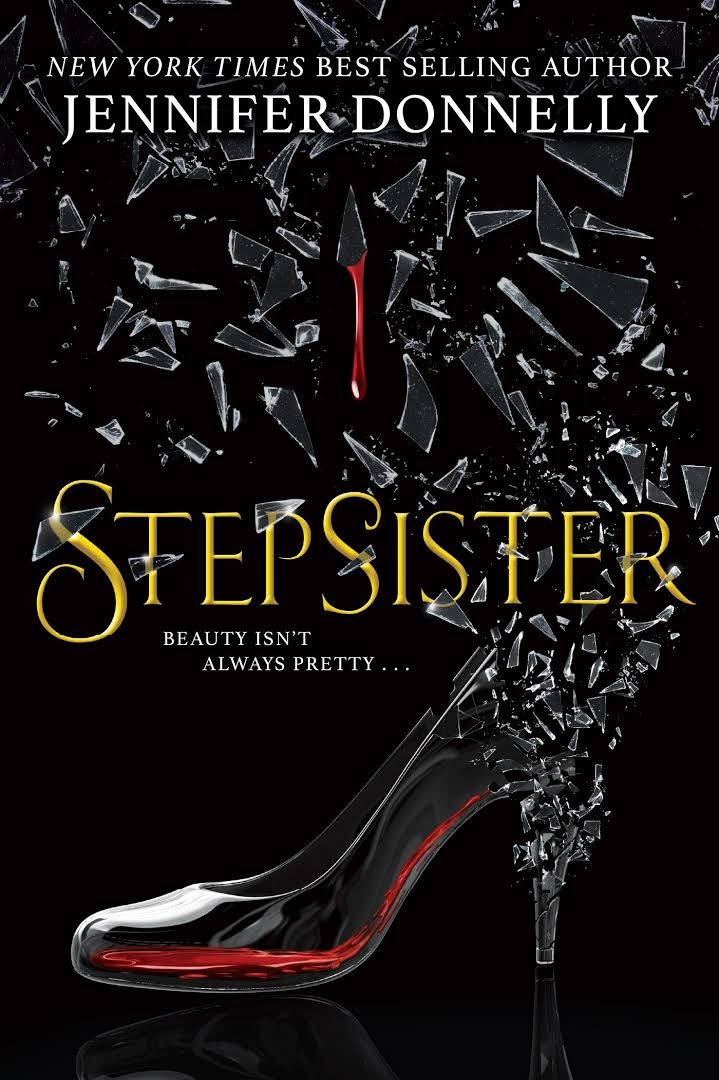 Sophie, on the other hand, is constantly evolving. She begins the story boxed in, but is given the choice to stay or grow.
"It's a choice that we all face at times in our lives, and it's what fascinates me as a writer," Jennifer said. "I want to know how strong female characters get strong.  How do they grow? How do they summon the courage they need? How do they come back from the mistakes and bad choices made along the way?"
Poisoned is not the first time Jennifer has forayed into the world of fairytales. In 2019, she reimagined Cinderella in Stepsister.
Jennifer says she's always been drawn to fairytales, especially the "no-punches-pulled versions by the Brothers Grimm.
"The Grimms acknowledge something profound and essential — that the woods are real, and dark, and full of wolves. That I will, at times, get hopelessly lost in them. But they told me something else, too — that I can beat that darkness. Gretel was just a kid, but she beat the witch. Jack outran the giant. Red Riding Hood escaped from the wolf. The brothers showed me that I am all I need, that I have all I need, to get out of the dark woods and find my way home."
"Fairytales are so beloved because they tell us that if we have hope and faith, things will come good, no matter how difficult our present circumstances might be," Jennifer said.
"And right now, for most of the world, circumstances are pretty damn difficult. I think fairytales were a sort of therapy before Freud, Jung and co. existed and they still serve that purpose. They allow us to safely voice our deepest fears and desires, and see them happily resolved."Revisiting traditional fairytales so we can see them through our own eyes is important.
Jennifer is planning to revisit another fairytale in the near future. She says that it's too early to talk about it, "but I'm in love with the characters and their journey, and I can't wait until it's far enough along that I can share it with you."
---
Mini Review

POISONED, by Jennifer Donnelly, Scholastic Press, Oct. 20, 2020, Hardcover, $17.99 (young adult)

Going into Poisoned, I knew that if it was anything like Jennifer Donnelly's Stepsister, I would love it. I wasn't disappointed. This isn't your typical Disney fairytale. It's deliciously nuanced and blurs the lines between good and evil, black and white.

Sophie begins her journey scared and unsure, but as she learns and experiences new things, her confidence grows. She always thought being nice was a handicap, but her kindness turns out to be her greatest weapon.

In this Snow White tale, the prince isn't a prince, and it's up to the princess to decide her own fate. This is the sophisticated fairytale teens and parents alike will appreciate.
---
*Learn more about Jennifer Donnelly, Poisoned, and what book from her youth still resonates with Jennifer today by reading the complete transcript of her interview with Cracking the Cover.