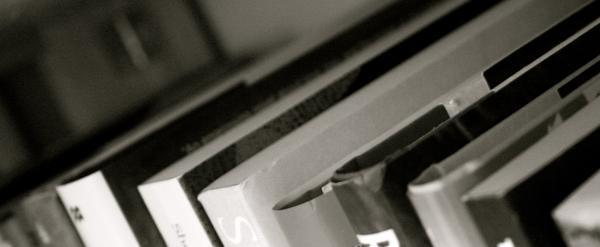 This past December, my world blew up for a second time. Only a few short months before, almost half the staff at the newspaper where I work got laid off. Among the major cuts; all but three copy editors and pretty much the entire features department.
I think I walked around in a daze for about a week following that horrible day. I think it was that way for most of us.
I was one of the lucky ones. I still had a job, and the paper still wanted me to cover books.
That changed the first week of December. It turns out I was too expensive. Outside contributors could do exactly what I was doing at a fraction of the cost, I was told. There was an offer for me to train those so-called "talented housewives." I declined.
The whole experience left me feeling demoralized and unwanted. One of the things I cared about the most was suddenly taken away. Consequently, everything I was working on, or planning on working on, went into a pile, albeit an organized pile, in my closet.
But with the new year came new opportunity — an invitation to moderate the Breathless Reads author panel in Salt Lake City was unexpected and gleefully accepted. With the invitation came a renewed desire to once again "hit the books."
Luckily, I have an uber-supportive husband who knows Web development. Within hours of wishing for my own website, I had one — crackingthecover.com.
Shortly after, I was discussing my vision for the site with an artist friend. Her sketches are awesome, and I can't wait to see the finished product.
Today, I contacted my old contacts, and I got overwhelmingly positive responses. I'm still in a bit of shock. It's certainly nice to feel validated every once in a while.
Now, to tackle that pile in the closet…