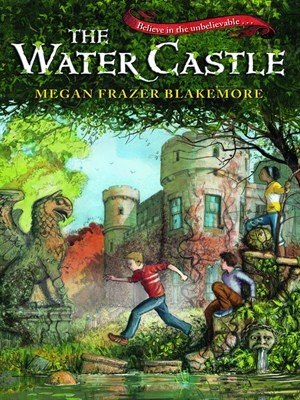 "THE WATER CASTLE," by Megan Frazer Blakemore, Walker Children's, Jan. 8, 2013, Hardcover, $16.99 (ages 10 and up)
Is magic real?
Ephraim Appledore-Smith is counting on it.
Ephraim's been pretty happy with his life up until now. But when his father has a stroke, things change. Ephraim and his family move to the town of Crystal Springs in hopes that it will help Ephraim's father heal. And it's not the first time people have come to Crystal Springs for health reasons.
In fact the Appledores have a long history in Crystal Springs. Ephraim finds himself living in the Water Castle — the Appledore's mysterious ancestral home. Rumor has it that the Appledores had found the Fountain of Youth, and Ephraim is determined to rediscover it.
Mallory Green has lived in Crystal Springs her whole life. In fact her family goes back generations, too. Only instead of owning the Water Castle, the Greens have been its caretakers. They've kept its secrets closely guarded, including the Fountain of Youth. Mallory was raised to protect it, but she's stopped believing in magic.
Will Wylie's family has been feuding with the Appledores for as long as anyone can remember. The Wylies claim they found the fountain first and the Appledores stole it. But Will doesn't care about that. He puts his trust in science.
When the Ephraim, Mallory and Will end up working on the same project, it spills into their personal lives and ties straight back to the Water Castle. Together, they learn that the line between science and magic may be a little blurrier than anyone could have guessed.
There's an innocence and other timeliness to "Water Castle" that is missing in so many of the books coming out for middle readers today. The children aren't snotty or self-absorbed. Instead, they're smart and real and relatable. They use their imaginations and their minds aren't closed to possibilities.
Author Megan Frazer Blakemore doesn't write down to her audience, instead she writes up to it. Because of that, there's a sophisticated elegance that runs throughout the book.
"Water Castle" isn't a fast read, but it's an engrossing one. You become invested in the characters and you want to know the outcome. It would be interesting to see how a classroom of children would react to this book read aloud.