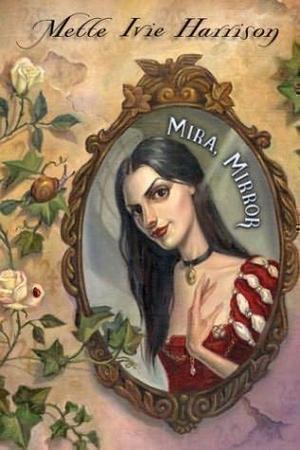 "Mira, Mirror," by Mettie Ivie Harrison, Viking (ages 10 and up)
Before "The Princess and the Hound," "The Princess and the Bear" and "The Princess and the Snowbird," there was "Mira, Mirror," a fairy tale told from a magic mirror's point of view.
I happened upon "Mira, Mirror" while wandering through the library the other day, and happily discovered it was by Mettie Ive Harrison. I had read Mette's other books, but not this one.
Traded to a witch as a second apprentice for half a load of rotting firewood, Mira is a young woman who yearns to be loved. When the other young apprentice befriends her, taking her on as a sister, she finally feels like she belongs.
Mira is devoted to her sister, and that's just what her sister is counting on. With a few words Mira is transformed — her body becomes wood, her face glass.
Unable to escape, Mira is forced to help her sister become a queen. But suddenly the queen disappears and Mira is alone. There, Mira remains for more than 100 years, gathering what little magic she can to stay alive — until a new hope arrives and a new tale begins.
It's always fun to discover a writer's earlier work. You get to see how their writing has developed and what's part of the core that makes their work unique.
Character development is one of Mette's strengths — I really felt like I knew Mira and what fueled her desires and decisions. She also crafts a believable story. I loved her using the mirror from "Snow White" as a jumping off point.
There were a few spots where Mette rambles and the ending feels a bit abrupt, but "Mira, Mirror" is still worth reading. Published in 2004, it may be hard to find copies of this at your local bookstore. If it is, try your local library — many counties offer interlibrary loans.