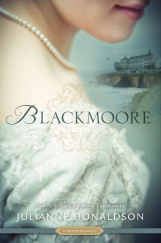 "BLACKMOORE: A PROPER ROMANCE," by Julianne Donaldson, Shadow Mountain, Sept. 9, 2013, softcover, $15.99 (young adult)
A year ago, Julianne Donaldson introduced the world to a young woman who ends up in the middle of an unexpected adventure. "Edenbrooke" quickly became a must-read romance as fans of the Regency period rejoiced for something clean and new. Now, Julianne is back with another period piece, "Blackmoore," that also celebrates a strong female lead and an unexpected romance.
Kate Worthington is 18, single, somewhat accomplished and in no mood to get married. All Kate wants to do is join her spinster aunt on her travels to exotic India — not exactly what Kate's mother has in mind.
Kate isn't about to give up on her dreams, though, and when given the opportunity to get out of marriage, Kate jumps at the chance. All she has to do is join her wealthy friends, Sylvia and Henry Delafield, at their Blackmoore estate for the summer and secure — and reject — three marriage proposals.
The deal is more than Kate could ever hope for, but it doesn't come without its challenges. Sylvia has changed, and Henry is all but engaged himself. It will take all of Kate's charms, luck and a little help from a friend if she's ever to make her way to India.
"Blackmoore" is everything I would expect from Julianne. Like "Edenbrooke," it's a good, light read that you can easily lose yourself in on more than one occasion.
Going into "Blackmoore," I was afraid it would feel too much like Julianne's previous book. It's an easy trap to fall into, and better-known authors have made the mistake multiple times. That doesn't appear to be the case here, though. Yes, "Blackmoore" is a Regency romance, and so it includes all the elements you would expect in any book set in the 19th century. But as she has done in the past, Julianne takes her story beyond the typical conventions and builds on her characters, making them the centerpiece.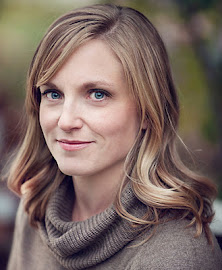 "Blackmoore" is the type of book I would have read as a teenager, even though it's not technically being marketed to teens. It's clean and fast-paced with interesting plot turns and players you both love and hate. It's a fine sophomore novel for Julianne, and I look forward to reading more from her in the future.
*The launch party for "Blackmoore" will be tomorrow, Tuesday, Sept. 10, at 7 p.m. at the King's English Bookshop in Salt Lake City (511 S. 1500 East). Julianne will read from and sign copies of "Blackmoore." The event goes through 9 p.m. You can also pre-order a signed copy of "Blackmoore," by either calling the King's English at 801-484-9100 or ordering it online.