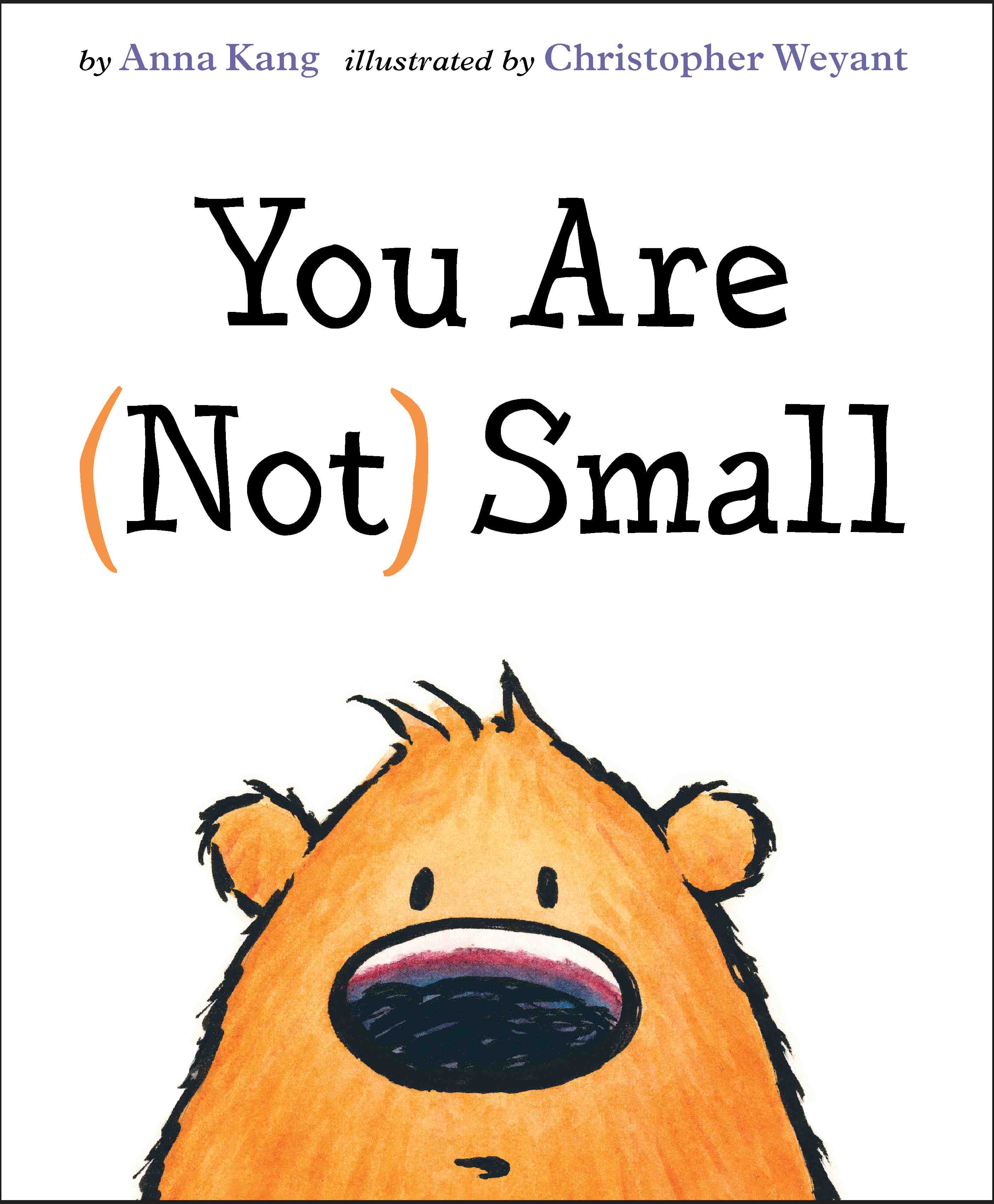 Picture book authors and illustrators don't often work together. In most cases, they don't meet or even talk during the process. Not so with Anna Kang and Christopher Weyant, a husband and wife team whose first book, "You Are (Not) Small," publishes Aug. 5.
"I was extremely lucky that the illustrator of my first picture book happened to be my lovely and extremely talented husband with whom I could bounce off ideas and collaborate so that we were both happy with the vision of the book," Anna told Cracking the Cover.
"I knew that most authors didn't have such a luxury (and my husband gently reminded me of this fact several times). But at a certain point, I had to learn to let go and allow Chris to take over and do his job. I joke that Chris and I now have three kids: two are human and one is a book."
Despite those initial hiccups, Chris says he couldn't ask for a better writer to work with. "We quickly found our rhythm, though, and it was surprisingly fun to work on it together," he said. "Plus, Anna was very supportive when she saw the finished spreads coming together each day. Since she created these characters and knew them so well, being able to get her opinion was invaluable. Also, because we discussed the story and the characters throughout the entire process, the final product is truly a joint effort."
"You Are (Not) Small" follows features two fuzzy, bear-like creatures who can't agree on who is small and who is big. It isn't until some surprise guests show up that the argument is settled once an for all.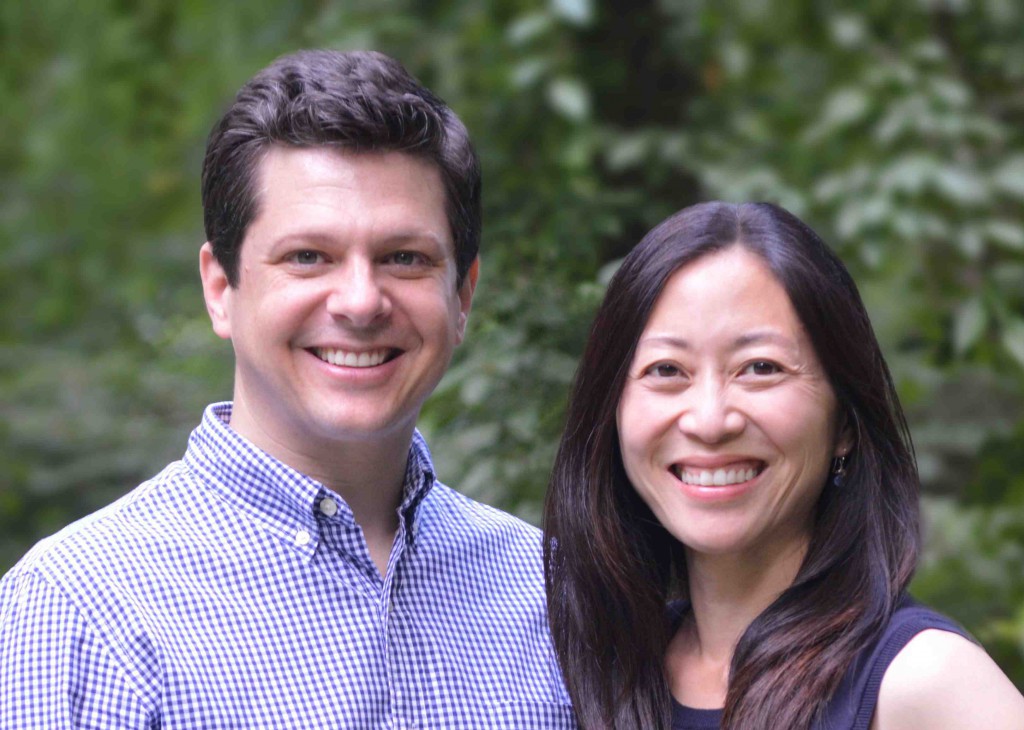 "You Are (Not) Small" has been in the works for some years. Anna has been playing a version of the book's dialogue in her head since she was a child.
"I'm considered 'small' or 'petite' here in the U.S. (I'm Korean American), and among other things, it's extremely challenging to find clothes that fit," Anna explained. "When I was 9 years old, I spent the summer in Korea, and I remember shopping with my aunt and discovering racks and racks of clothes that were exactly my size in every store we entered, as if the clothes were custom-made specifically for me. The clothes weren't in a special 'petite' section or in a younger, more 'junior' section. They were just clothes. Regular, everyday clothes for a 9-year-old girl."
For the first time in Anna's life, her size, skin color, hair and eye colorwas unremarkable. She suddenly looked like everyone else. It was an overwhelming experience, leaving her feeling empowered with a new boost to her self-confidence. "I eventually learned that how you saw yourself and others depended on your personal experience and your community, that perspective is subjective and not necessarily the entire truth," she said. "So, years later, when I sat down to write a story for a children's book, this idea naturally popped out."
Once Anna started to write "You Are (Not) Small," the story came out quickly. The illustrations weren't far behind — taking Chris about four months of on and off work to go from sketches to dummy to final art. However, the illustration process was a lot different than Chris' work as an editorial cartoonist (The New Yorker, The Hill).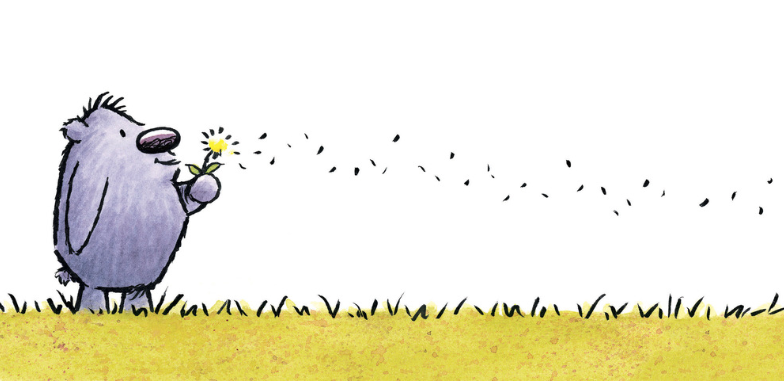 "Repeatedly drawing the same characters and finding new ways to have them move and express themselves was a good challenge for me," he said. "I enjoyed watching their personalities bloom on the page and seeing Anna's wonderfully written characters visually come to life. Consistency was also a challenge. My daughters are real sticklers for continuity and always notice if an artist forgot to draw something in the background or changed patterns from page to page. With 'You Are (Not) Small,' I did my best to stay aware of who's wearing glasses, where the parachute disappears to, etc., in the hopes of satisfying the watchful eyes of my readers."
Anna says "You Are (Not) Small" turned out even better than she could have imagined. And seeing her husband's illustrations make the story she had in her head for years come to life was a true highlight. Chris agrees: "The fact that I was lucky enough to share this whole experience with my wife, Anna, made it all the better. In many ways, this journey reminded me of when she was pregnant with our girls. Except I got a little more sleep this time …"
The couple is currently working on a follow-up to "You Are (Not) Small" titled "That's (Not) Mine." It's publication date is scheduled for August 2015.
*Learn about Anna's and Chris' backgrounds and their favorite books from childhood — read complete transcripts of Anna Kang's and Christopher Weyant's interviews.
Be sure to follow all the stops on Anna and Chris' blog tour!
Tuesday, July 29: As They Grow Up
Wednesday , July 30: Susan Heim on Parenting
Thursday, July 31: 5 Minutes for Books
Friday, Aug. 1: Kid Lit Frenzy
Monday, Aug. 4: Geo Librarian
Tuesday, Aug, 5: Just a Little Creativity
Wednesday, Aug. 6: Children's Book Review
Thursday, Aug. 7: Children's Book Review