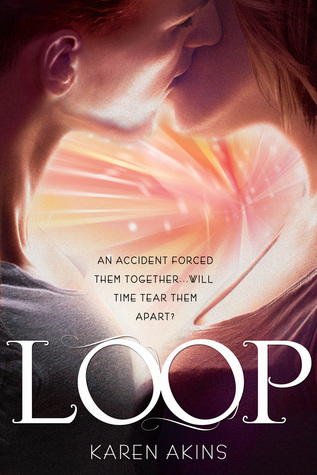 If Karen Akins could travel back in time it would be to the Regency Period. "I'm kind of a stickler for accuracy, so it always bugs me that in every representation of Jane Austen's England, the portrayals are vastly different," she said. "I'd like to go back and see what an actual dinner party was like for her. In some adaptations of her books, the parties are raucous and loud, others prim and poised. Which was it?"
Karen is the author of "Loop," a time-traveling romance that she calls a more upbeat version of the future than its dystopian contemporaries.
"A lot of books set in the future are pretty dreary. "(They don't call it dystopian for nothing)," she told Cracking the Cover. "LOOP is more positive and lighthearted. I had a lot of fun writing it, and that's the word I've heard a lot of people use to describe it: fun."
The idea for "Loop" came to Karen as the result of a dream that she had when she fell asleep watching her husband play video games. "I've had one other book idea come to me that way," she said. "More than dreaming the plot, it's more like I dreamt the feelings I want to evoke, if that makes sense."
The plot for "Loop's" sequel, "Twist," came in a much different way: while Karen was driving and listening to the Sting song "When We Dance." "Again, it wasn't so much the entire plot that came to me as a specific emotion in a specific scene. 'Twist' is aptly titled because the plot twist came to me first. That story went through massive revisions but that music-inspired scene has remained the same."
Though Karen's books are young adult, the author didn't specifically set out to write for any age group in particular. She does, however, love reading YA and the themes she likes to explore — developing your own identity and values — are central to YA.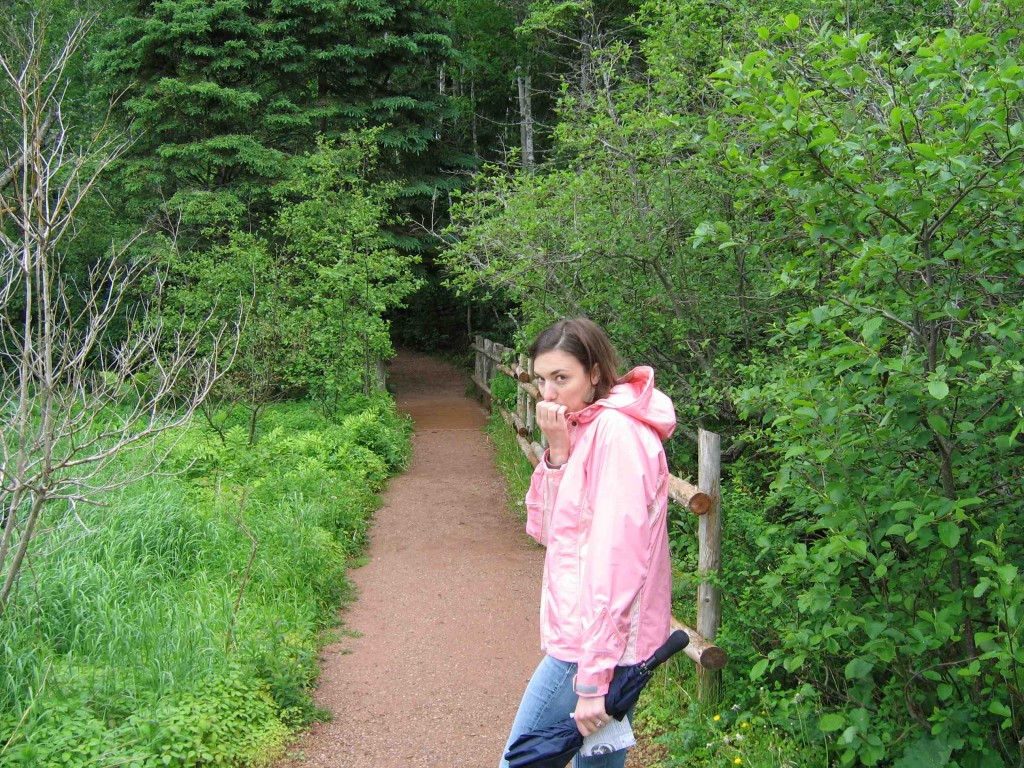 "I will say that after going to my first SCBWI (Society for Children's Book Writers & Illustrators) conference, I truly felt like I'd found my tribe," Karen said. "And I love the Madeleine L'Engle quote: 'You have to write the book that wants to be written. And if the book will be too difficult for grown-ups, then you write it for children.'"
Authors tend to love books, and Karen is no exception. For her, "Anne of Green Gables" is a series with staying power. "That series tapped into my heart and my imagination the way very few other books have," she said. "To this day, it's like I have Anne-dar in detecting other Kindred Spirits.
"My husband actually surprised me with a trip to Prince Edward Island before we had kids. I was worried that going to Anne's stomping grounds would ruin the magic for me. Nope. If anything, it made it more magical."
More about "Loop":
At a school where Quantum Paradox 101 is a required course and history field trips are literal, sixteen year-old time traveler Bree Bennis excels…at screwing up.
After Bree botches a solo midterm to the 21st century by accidentally taking a boy hostage (a teensy snafu), she stands to lose her scholarship. But when Bree sneaks back to talk the kid into keeping his yap shut, she doesn't go back far enough. The boy, Finn, now three years older and hot as a solar flare, is convinced he's in love with Bree, or rather, a future version of her that doesn't think he's a complete pain in the arse. To make matters worse, she inadvertently transports him back to the 23rd century with her.
Once home, Bree discovers that a recent rash of accidents at her school are anything but accidental. Someone is attacking time travelers. As Bree and her temporal tagalong uncover seemingly unconnected clues—a broken bracelet, a missing data file, the art heist of the millennium—that lead to the person responsible, she alone has the knowledge to piece the puzzle together. Knowledge only one other person has. Her future self.
But when those closest to her become the next victims, Bree realizes the attacker is willing to do anything to stop her. In the past, present, or future.*
 *Synopsis provided by St. Martin's Griffin
© 2014, Cracking the Cover. All rights reserved. Unless otherwise noted, all books — digital and physical — have been provided for free by publishers in exchange for honest and unbiased reviews. All thoughts and opinions are those of the reviewer.