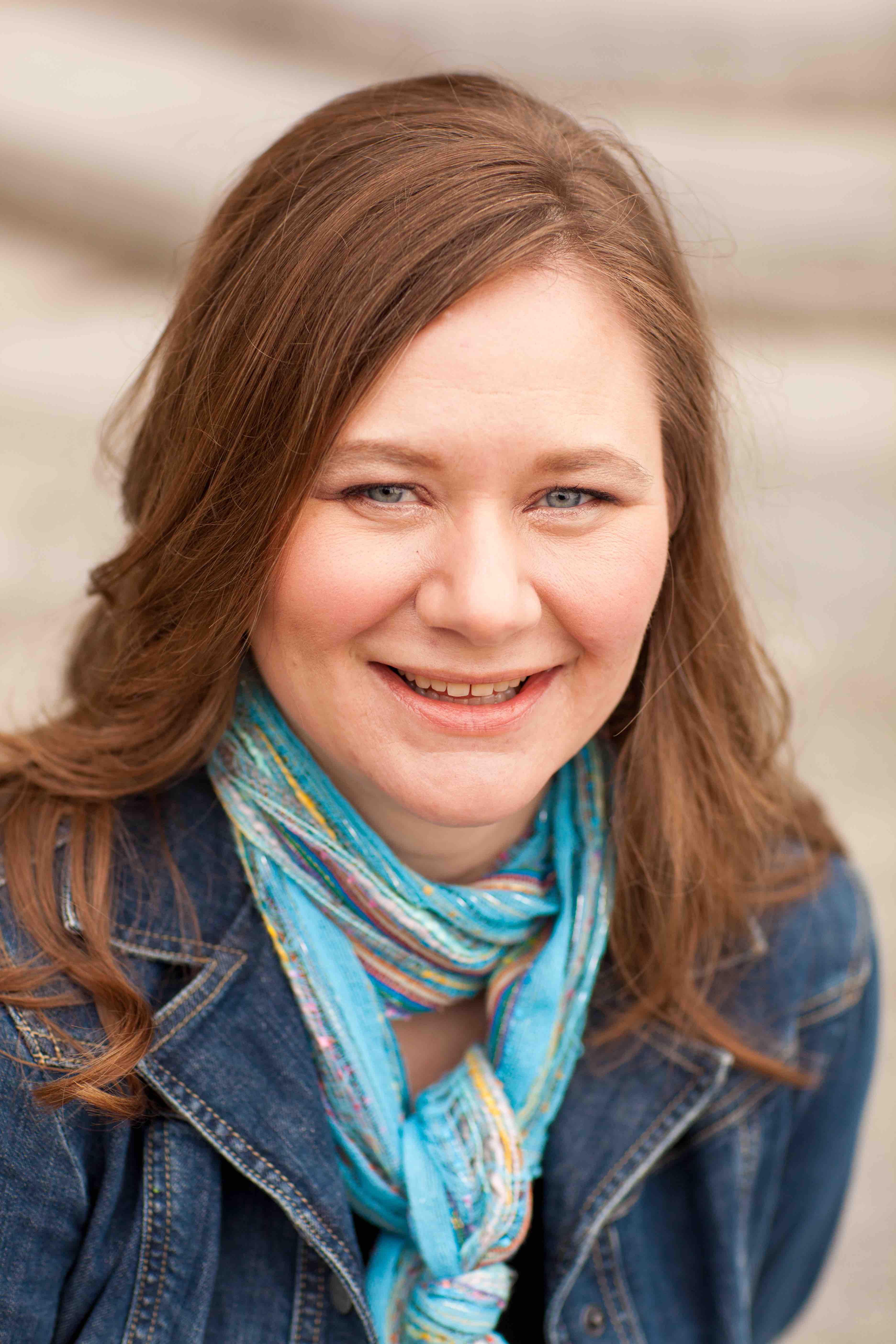 "All of us, especially children, can relate to that feeling of being misunderstood and under-appreciated, of getting shot down before we've even had a chance to get started, of believing something is possible even though everyone is telling us it's not," says author Laurie Ann Thompson.
Those feelings play a large role in "Emmanuel's Dream: The True Story of Emmanuel Ofosu Yeboah," her latest book for young readers. Emmanuel was born in Ghana, West Africa, with one deformed leg. Though many people thought he was useless, Emmanuel reached for his dreams. He hopped to school more than 2 miles each way, learned to play soccer and left home at 13 to provide for his family. Eventually Emmanuel became a cyclist, riding 400 miles across Ghana in 2001. Today, Emmanuel continues to work on behalf of the disabled.
Laurie first learned of Emmanuel's story in 2005, when a documentary about his life was promoted on "The Oprah Winfrey Show." "I think every parent should go take their children to see this movie," Oprah said, "because it will change the way your children think about what they can do and can be."
Laurie agreed, but as a children's book author, she thought it would be better if every child could experience Emmanuel's story from within the pages of a book. "I wanted readers to not only admire Emmanuel's courage, resourcefulness and perseverance but to recognize and nurture those same qualities in themselves, so they can give their own dreams a chance despite whatever challenges they may face."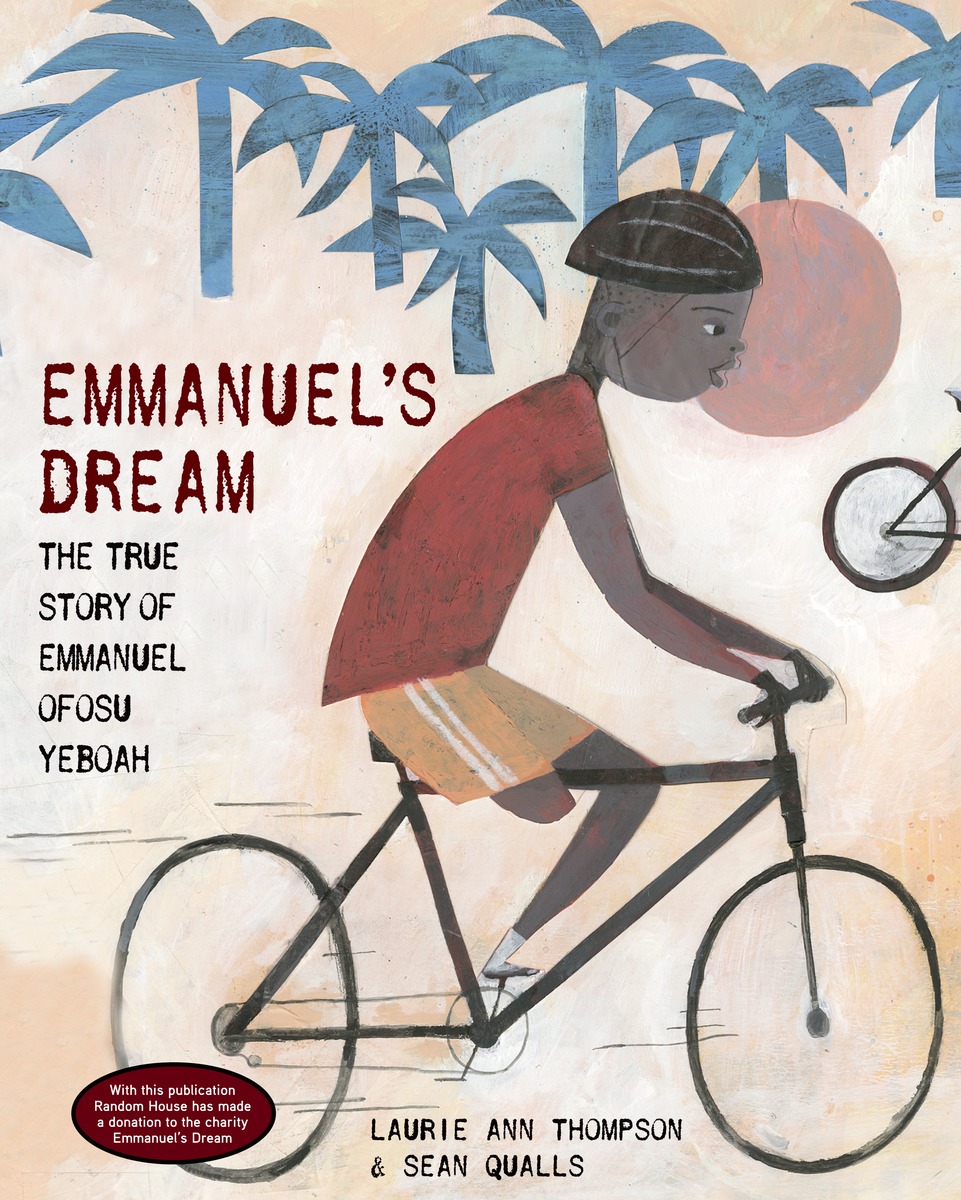 Laurie bought the documentary and began working on the story. She watched the movie over and over again, did research online and through library databases, reading newspaper and magazine articles about Emmanuel and his activities. But, the real breakthrough came in 2010, when the author finally met Emmanuel and interviewed him in person.
"I came away from that meeting with hours of recorded audio, which I then painstakingly transcribed into 18 pages of typed, single-spaced notes," Laurie said. "Since then, Emmanuel and I have kept in touch by email and phone, and he's generously answered all of my follow-up questions directly."
Though Laurie didn't have specific images in mind when writing "Emmanuel's Dream," she did write with scenes and page turns in mind. "I wanted to make sure there were the right number of pages, for example, and that they had the correct pacing, so I laid out every major revision in a book dummy format. Then, I went back and made sure that each imagined page had at least one strong possible image associated with it, and that those images were all different from one another. So, I definitely was thinking in pictures, but not in a specific illustration style or anything like that."
Authors don't usually get to choose who illustrates their books, but that doesn't stop them from thinking of who would make a good match. In Laurie's case, one of her dream illustrators, Sean Qualls, was actually selected. "The finished product blows my mind, she said. "Sean was able to capture and convey such depths of emotion in his illustrations. I think they're the perfect matchup for my text, and the combination is definitely greater than the sum of its parts."
"Emmanuel's Dream" stands out because it's a true story; one Laurie hopes packs an emotional punch. "Whether readers are laughing or crying — or both! — I want them to feel whatever it is I feel for my subject. That means I have to get vulnerable and lay bare my own emotions, but my hope is that readers will appreciate that and respond in kind."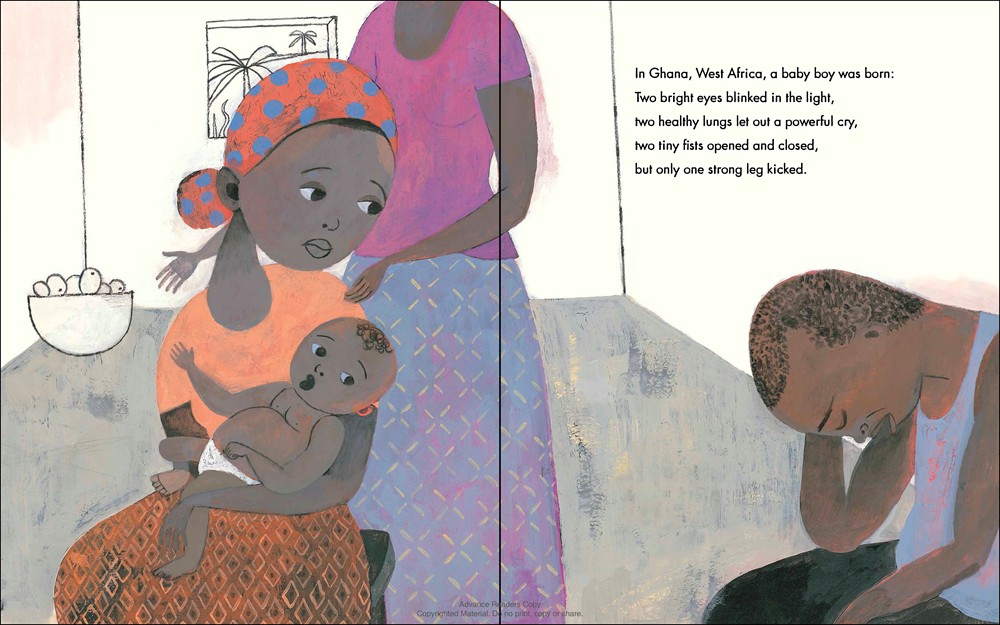 *Learn more about Laurie Ann Thompson, including why she writes nonfiction and how her writing has evolved in this complete transcript of her interview with Cracking the Cover.
Laurie Ann Thompson is the author of "Be a Changemaker: How to Start Something That Matters," a how-to guide for teens who want to change the world. An advocate for social justice, Laurie is dedicated to inspiring and empowering young readers. "Emmanuel's Dream" is her picture-book debut. Visit her at lauriethompson.com.
Follow all the stops on Laurie's blog tour:
Monday, Jan. 12 — Great Kid Books
Tuesday, Jan. 13 — 5 Minutes for Books
Wednesday, Jan. 14 — Unleashing Readers
Thursday, Jan. 15 — Sharpread
Friday, Jan. 16 — Cracking the Cover  and  Kirby's Lane
Saturday, Jan. 17 — Booking Mama
Monday, Jan. 19  — Once Upon a Story
Tuesday, Jan. 20 — Proseandkahn
Wednesday, Jan. 21 — Geo Librarian
Thursday, Jan. 22 — Nonfiction Detectives
Friday, Jan. 23 — The Fourth Musketeer
Monday, Jan. 26 — NC Teacher Stuff
Tuesday, Jan. 27 — Teach Mentor Texts
A CCSS-aligned curriculum guide for Emmanuel's Dream is also available.