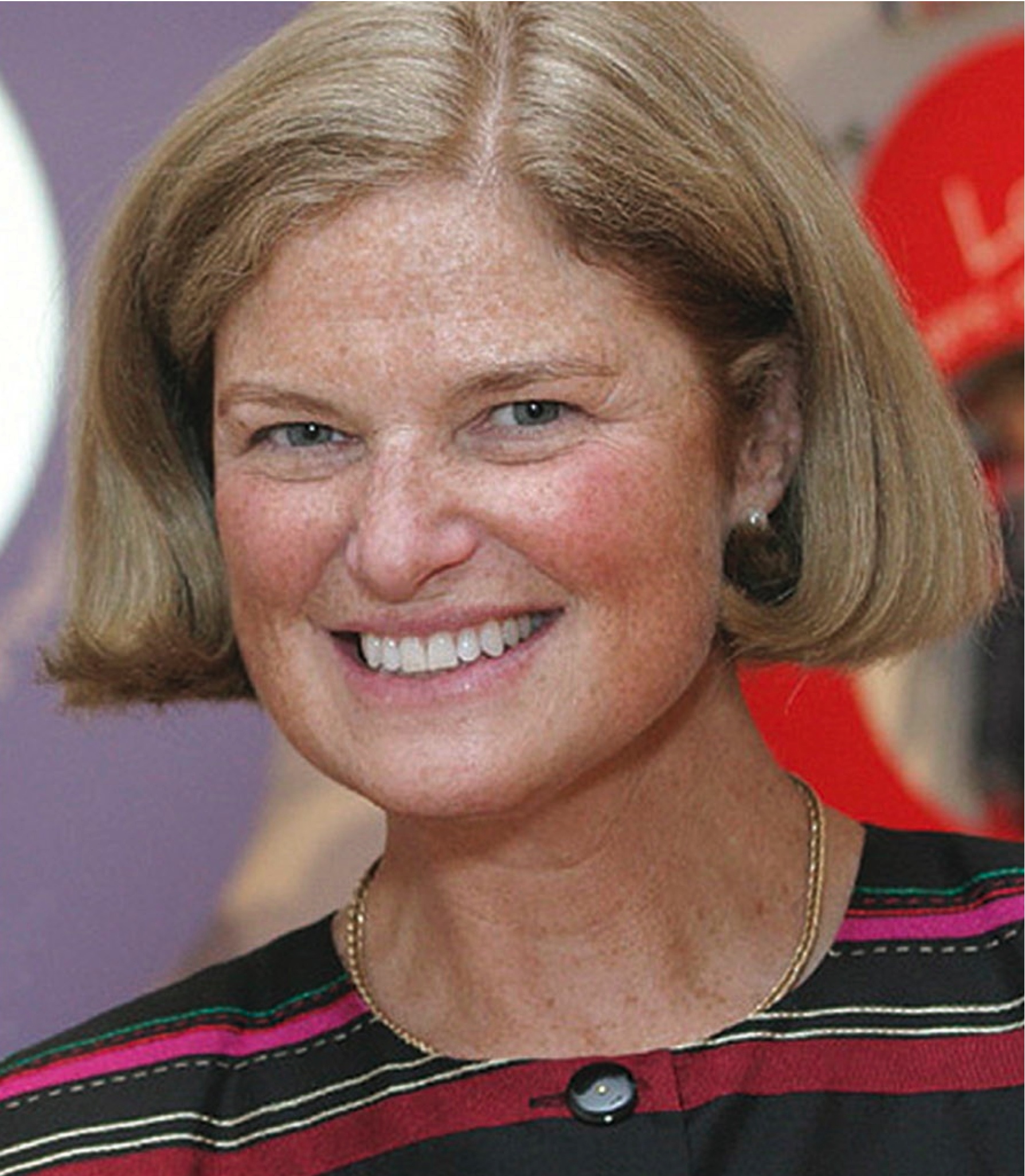 In 1983, Valerie Tripp wrote the first story outlines for three characters. Each one was from a different time period and lived in varying circumstances. These characters would become the original American Girls — Kirsten, Samantha and Molly. More than 30 years and 30-plus books later, Valerie is not only the first "voice" of American Girl but an enduring one.
In addition to the original three girls, Valerie has written about Felicity, Josefina and Kit as well as the characters' best friends: Emily, Nellie, Elizabeth and Ruthie. Now she's the author of the latest historical character (now called a BeForever girl) Maryellen Larkin. Maryellen is the middle child in a family with five children. She wants nothing more than to stand out, but sometimes she stands out for all the wrong reasons.
Meet Maryellen
Maryellen's stories unfold during the 1950s, a time period that Valerie has always wanted to write about. "I was born in 1951, so it has been particularly delightful and poignant to research, reflect upon, and rediscover the '50s," she told Cracking the Cover. "My mother often said, 'After the Depression and World War II, all we wanted was a house and a big, happy, healthy family.' Just like Maryellen, I am the middle child in a big, boisterous, baby-boom family so I know how much fun — and what a challenge — it is."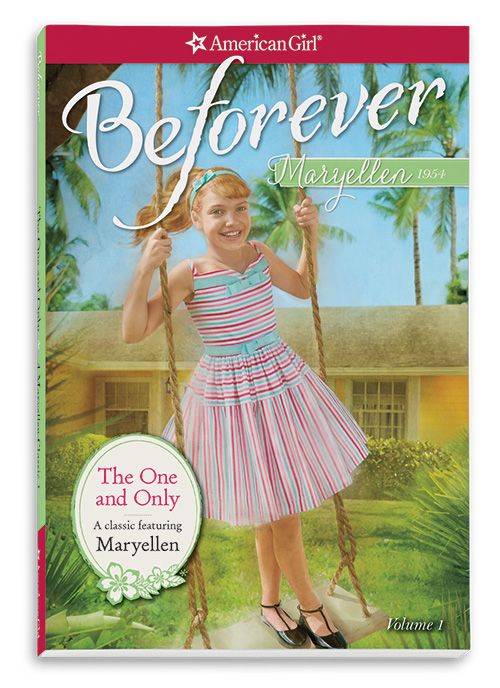 Like Maryellen, Valerie remembers struggling to stand out while being a good member serving the group. "Writing Maryellen's story allowed me to do what American Girl does best: show how '50s trends such as the burgeoning of suburbia, big families, geographic and economic mobility, new technology such as TV and rockets, rock 'n' roll, fear of the atomic bomb, lingering post-war prejudice, advertising and the Cold War shaped the life of one girl, and to make the '50s matter to my readers because Maryellen is their friend."
Maryellen's story takes place in Florida, a setting unfamiliar to many but a pure delight for Valerie. "Because her stories took place in Florida, I knew that Maryellen's personality would be warm, sunny, colorful and friendly," Valerie said. "Florida was also the perfect state for the Larkin family to live in because the '50s had such an impact there. The population boomed, the tourist industry bloomed, and from Cape Canaveral, rockets took off and zoomed!
"Maryellen and her family live in one of the thousands of housing developments that sprang up in Florida in the '50s, in a "cookie cutter" house that looks like all the others in the development, which is a metaphor for how outside appearances do not tell the truth about differences within. I loved having the ocean nearby, because it is the perfect metaphor for endless possibilities beyond the horizon and the excitement of waves of change."
Creating an American Girl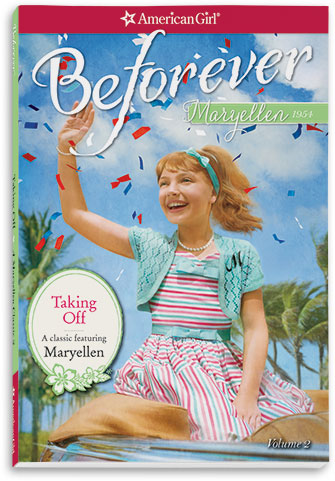 As with all American Girl historical fiction series, Maryellen's character came before the creation of a corresponding doll. Valerie always begins the process with research. She immerses herself in the time period — reading fiction and nonfiction, listening to music, watching movies, looking at art, talking with experts and those who lived in the time period (if possible), and traveling to where the character lived.
"Research doesn't begin or end; it is a way of life," Valerie said." It turns out that the universe is full of the information you need — you just have to begin to pay attention to it! Once I feel that I have a grasp on the major issue of the period I know what my character's personality will be. That is, my character's personality is a girl-sized version of the major issue of the time. In Maryellen's case, I felt that central dilemma was conformity vs. individuality."
Historical research is only half of the story, though. Valerie also observes the issues that matter to present-day girls. "Every story I write makes a connection between girls of today and the characters I write about from the past. Some issues have changed, but some issues about growing up are the same no matter when a girl lives. I am constantly impressed and inspired by the strength and creativity, intelligence, industriousness, and kindness of the women I read about in my research. Those women, and the girls I meet and get letters from today — my readers — are the inspiration for my stories. I think of my readers as the personification of promise. I take them seriously, and I write my stories to say to them, 'Look how cool the world is! Be observant! Dive in! Have experiences — and remember them. You are creating the world we will all live in, so be thoughtful, alert, and compassionate.'"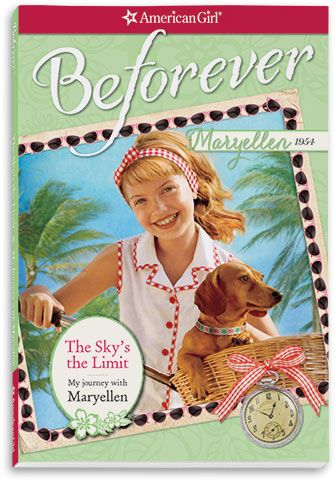 Valerie says it is her readers who are her inspiration in every way. In the case of Maryellen's circumstances, that inspiration was specific. Maryellen is a survivor of polio and walks with a limp. Valerie wrote her this way because of the many girls she's talked with who have requested a character who is differently abled. "They asked me to show that the character's physical or developmental challenge is not what defines her. It is but one trait among many that make her who she is as an individual," she said. "Because Maryellen had polio, one leg is weaker than the other and her parents worry about her heart and her breathing. But the stories make it clear that polio does not define Maryellen. She is also smart, left-handed, funny, thoughtful, energetic, redheaded, messy and good at drawing. Polio has taught Maryellen compassion, determination, and never to judge by outward appearance. I know that my readers will understand that polio, rampant in the '50s, is a metaphor for any unfair wallop that life surprises you with."
Finding common ground
Though Maryellen's story is set in the 1950s, Valerie believes the central dilemma of the decade — conformity vs. diversity — will resonate strongly with girls today because it's their dilemma, too. "Girls are barraged with messages and images," Valerie said. "Just as Maryellen does, a girl today has to figure out who she is, all by herself alone, and how she can use her talents for self-expression and be a generous, contributing member of her family and community. I hope Maryellen will bolster girls' self-confidence and remind them to celebrate the ways they are different, and find how they can put their unique abilities to use for their own joy and to make the world better."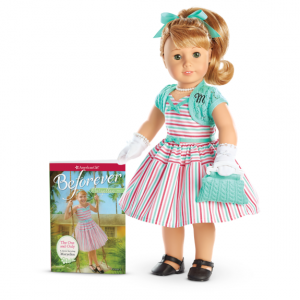 Maryellen's story, as well as those of the other BeForever characters, are fueled by humor, shared experiences and common aspirations, Valerie says. Mischief, joy and friendship are all core elements throughout the books. They also "tap into imagination, which is of course a branch of hope — the ability to imagine different outcomes, different circumstances, a different life, a different self. They engage children readers where they are, meet their interest, ability, comprehension, and background existing knowledge."
Above all, Valerie says the stories show respect for the reader. "Readers are smart enough to understand that in the Kit books, the Depression is a metaphor for any loss. Readers saw that my character Josefina's aunt Tía Dolores was like a stepmother — so they understood Josefina's divided loyalties. Molly's dad went away to war, and their own parents went away to war or to look for jobs. My young readers are sharp. I think they like the books because the books provide them with vicarious experiences."
Changing with the times
Over the past 30 years, American Girl has evolved. That evolution has not just come in the form of more dolls and expanded book series. The historical characters are now part of the BeForever line and the classic books were rebundled into two volumes, containing three books each, written like a single volume book, and all illustrations other than the redone cover images have been removed. A third, choose-your-own adventure style book has also been added. Maryellen is the first BeForever exclusive character.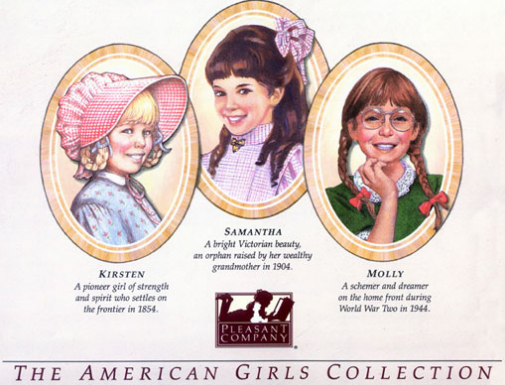 "As a writer, the evolution of American Girl and its longevity led to one of my greatest challenges: to make Maryellen a character worthy to stand with her BeForever sisters," Valerie said. "I brought to bear all that I have learned about writing since my first books came out in 1987. My first readers are grown up now. I call them 'my alums,' and many of them have daughters of their own. They tell me how the adventurous and thoughtful American Girl characters helped, inspired and befriended them. I took their messages to heart, and worked hard to make Maryellen's stories equally compelling, worth sharing with both my alums and their daughters."
*Though some of the American Girl historical dolls have been retired, the books for Marie Grace and Cecile, Molly, Felicity and Kirsten are still available.
**Learn more about how Valerie Tripp got started writing American Girl books, why she writes for young readers and more by reading the complete transcript of her interview with Cracking the Cover.
© 2015 – 2017, Cracking the Cover. All rights reserved.