"MAX AT NIGHT," by Ed Vere, Sourcebooks Jabberwocky, Sept. 6, 2016, Hardcover, $16.99 (ages 3-6)
In the companion book to "Max the Brave!" Max is done being brave and ready for bed. In "Max at Night," Max is ready to sleep, but he needs to say good night first — "Good night, Fish. Good night, Box. Good night, Spider. Good night, Moon." Except, Moon is missing. Max can't sleep unless he says good night, and so he sets out to find his missing friend. As he heads outside, Max realizes the night is quiet and dark, and if he's going to find Moon, he's going to have to get a little higher.
"Max at Night" is one of those books that children will love reading over and over. My daughter wants to join Max as he climbs up and up and up. She helps blow away the clouds and exclaims "Moon!" alongside Max. The simple, enchanting story is immediately appealing in tone and plot, and you can't help but fall in love with the sweet title character.
Learn more about "Max at Night":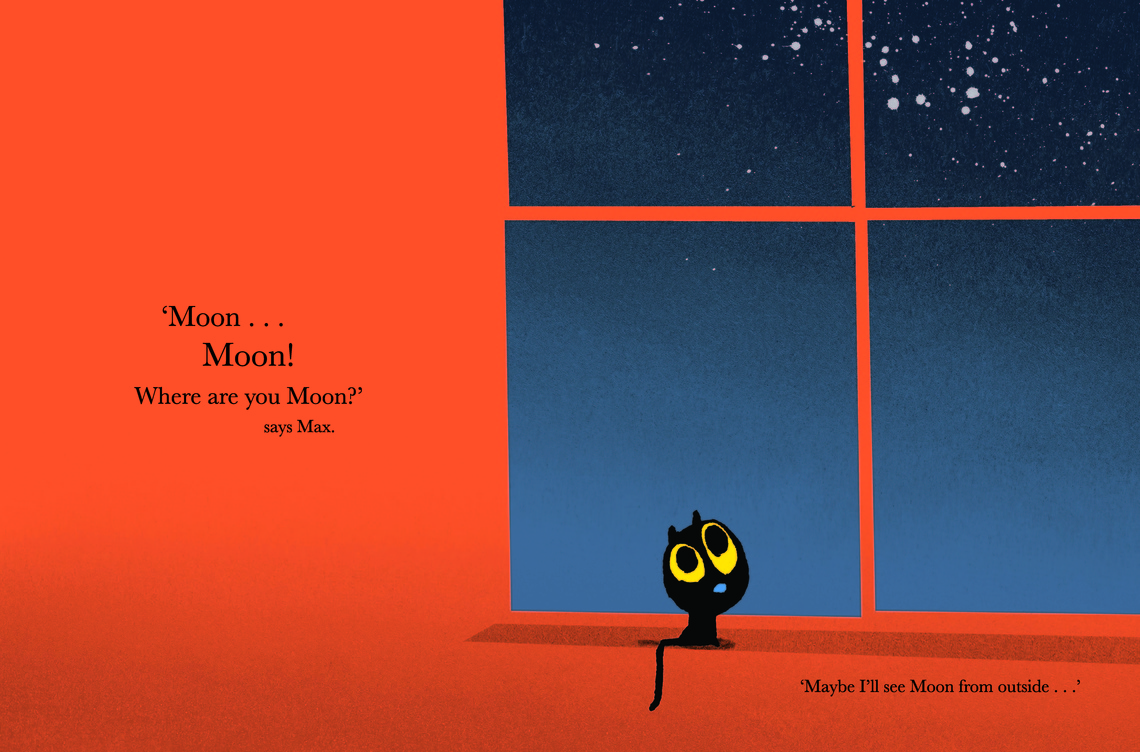 Enter for a chance to win an original sketch by author and illustrator Ed Vere and a copy of Max at Night!
© 2016 – 2017, Cracking the Cover. All rights reserved.