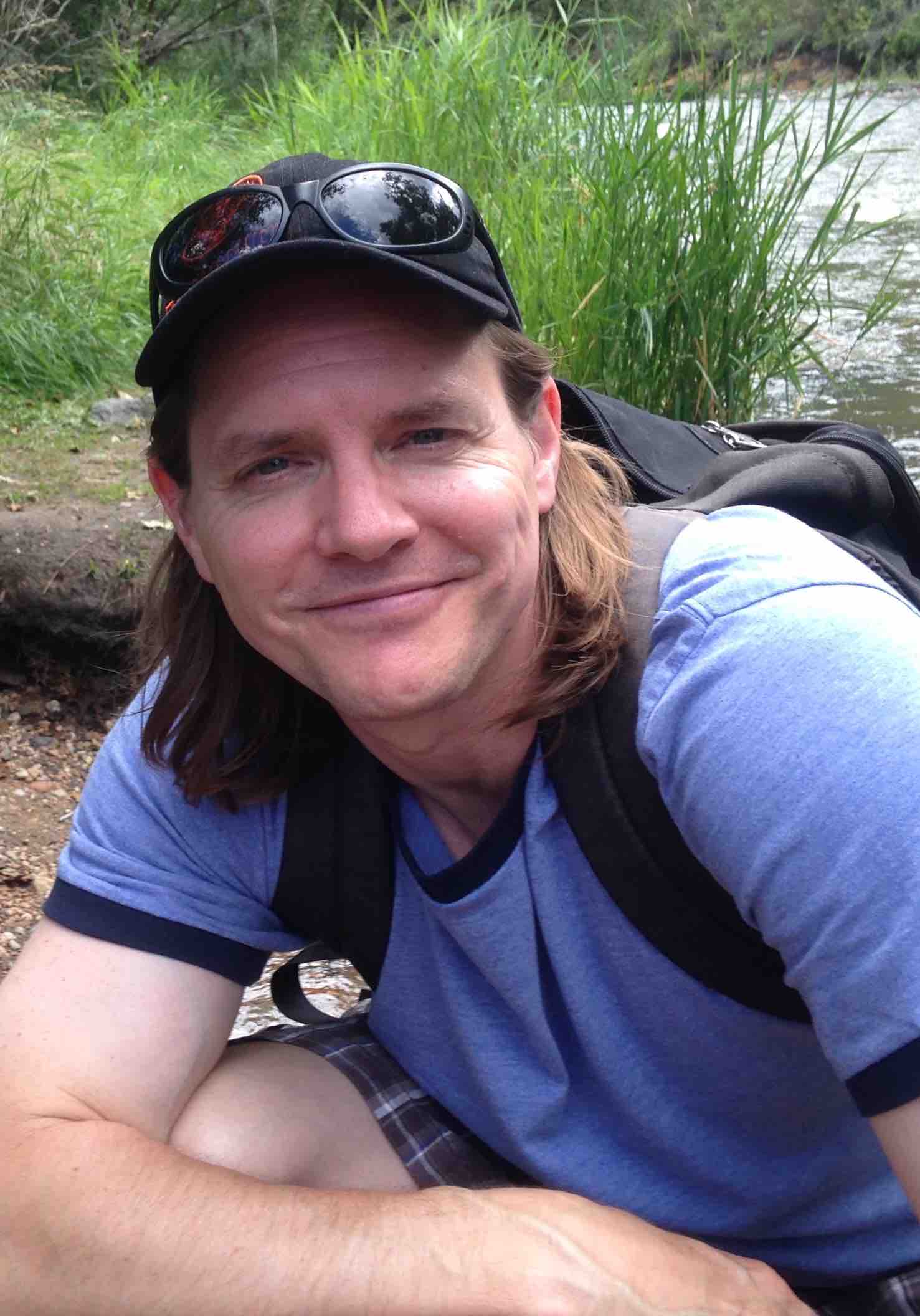 Todd Fahnestock was a senior in high school when he began to write seriously. It started as a challenge. He loved fantasy novels but wanted a book "with more action in it." Todd signed up for an independent study class and began writing, but he didn't know he'd make a career out of it then. True pursuit wouldn't happen for another year.
"I remember sitting at the typewriter in my room in my family's house, the late summer breeze ruffling the blue curtains," Todd told Cracking the Cover. "Sunlight made patterns on the floor, and it was all gorgeously ephemeral. The house was in foreclosure, and I was going to have to leave. My Mom got it in the divorce, but she couldn't make enough money to keep it. We had all of our stuff packed up to move out, and my last hours were spent working on my first novel. Despite the impending free fall, I was calm, certain. Something about writing made me that way, made me stronger. That was when I knew: I was going to keep doing for the rest of my life."
Twenty-eight years later, Todd still feels that euphoria every time he writes a rough draft. "I can't imagine stopping now," he said.
Todd's love of fantasy has followed him through different life stages — adventure in high school; relationships in college; complex, blood-and-bones high fantasy for adults (The Heartstone Trilogy) in his 30s; YA fantasy ("Fairmist") in 2015; and newly released (Oct. 25) middle-grade novel "The Wishing World."

Writing middle grade came as a surprise for Todd, though he now sees it as a natural step. "I was a father with two young children, 4 years old and 6 years old, and I had taken to making up colorful bedtime stories for them. When they asked me to write these adventures down, I figured I'd take a brief break from my 'serious' work and make something just for them."
Todd never intended to publish "The Wishing World." He didn't give it his "best effort." Instead, he let it be free-flowing and whimsical. In the end, that freedom produced his favorite book.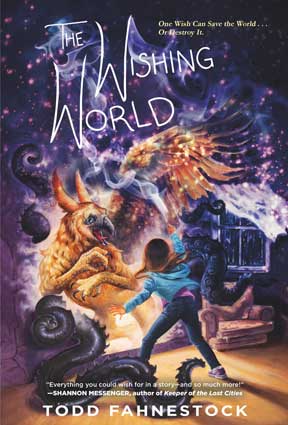 At the center of "The Wishing World" is Lorelei, a girl whose family is suddenly snatched away from her by a monster during a camping trip. No one believes Lorelei's story, but she's determined to find her family with or without help. When she accidentally breaks into the Wishing World, she discovers a way. It's a land of talking griffons, water princesses and cities made of sand. There, Lorelei is a Doolivanti — a wish-maker — who can write her dreams into existence. But she's not the only Doolivanti. The monster who took her family is, too, and he'll do whatever it takes to keep Lorelei's family and gain control of the entire Wishing World.
Though Todd spent years telling his children the stories of Gruffy the Griffon, creating a written version of "The Wishing World" was a struggle. Then he decided to add Lorelei to the story and everything changed.
Lorelei is based on Todd's daughter, Elowyn. "It was only when I took my daughter and tossed her into the novel that it began to flow," Todd said. "Lorelei's greatest fear is my daughter's greatest fear — losing her family — and I made her face it in Ch. 1. Elo has never forgiven me for that. To this day, she will not read the first chapter nor will she be in the room while I am reading it aloud."
While Lorelei literally was Elowyn in the beginning, she evolved throughout the book, and continues to in its sequel "The Wishing World II: Loremaster," Todd said. "Elo and Lorelei are both whip-smart leaders, bombastic when the moment calls for it and quiet when needed. Lorelei and Elo also share a vast imagination, and they're both excited by new things. Elo is more conscientious, but Lorelei is more driven. Elo, generally speaking, is happy where she is, while Lorelei crawling out of her skin to accomplish the only thing that matters: Get. Her Parents. Back."
Todd just finished the final draft of "Loremaster." His focus now is marketing "The Wishing World," but he's got three manuscripts on the backburner — "The Whisper Prince II: The Undying Man" (the sequel to "Fairmist"), "The Wishing World III: The Hateman," and "Charlie Fiction," which Todd describes as "a time travel novel chock full of social commentary about our tech-crazy society. I can't wait to get back to each and every one of them, but 'The Undying Man' comes first."
---
Read the complete transcript of Cracking the Cover's interview with Todd Fahnestock and learn more about the author's writing process and how his writing has evolved over the years.
Learn more about Todd Fahnestock and "The Wishing World" by following "The Wishing World" blog tour.
© 2016 – 2017, Cracking the Cover. All rights reserved. Unless otherwise noted, all books — digital and physical — have been provided for free by publishers in exchange for honest and unbiased reviews. All thoughts and opinions are those of the reviewer.