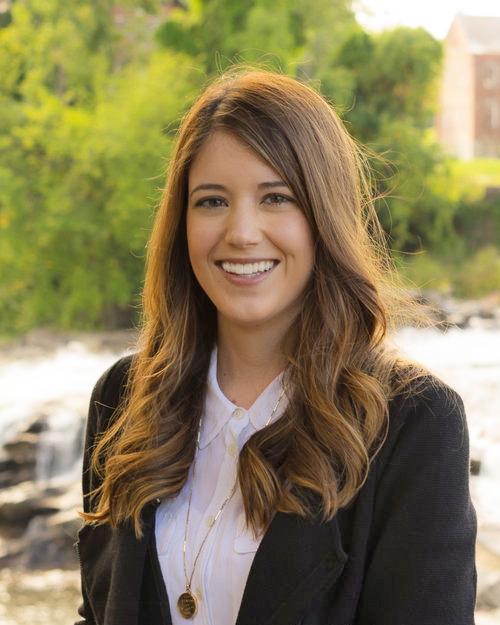 Third grade was a defining school year for Alexandra Bracken. It was then that her teacher had Alexandra and her classmates do number of creative writing units, including writing a short story. The students illustrated their work and their teacher bound them up with cardboard and contact paper.
It seriously was like magic," Alexandra told Cracking the Cover. "I loved the feeling of that little book in my hands."
That's when Alexandra decided she wanted to write. "I was reading a ton of Avi and Roald Dahl at the time and loved those stories for their adventure and humor," she said. "I obviously had never read an adult book at that point, but I wanted to write those kinds of the stories, with characters that were experiencing the same sort of feelings and mundane life things I was, even if they were sailing on a tall ship or flying on a giant peach.
The move to writing YA was natural for Alexandra because of when she first starting trying for publication. "I wrote my first published novel ("Brightly Woven") my sophomore and junior year of college, when I was still very much a young adult myself."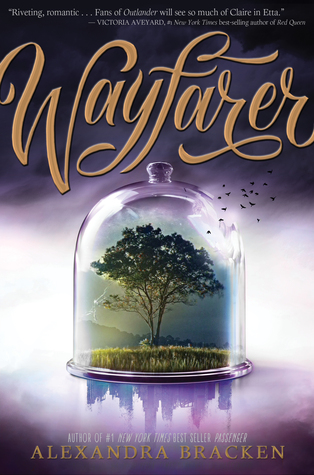 Since then, Alexandra has published the Darkest Minds trilogy, a Star Wars novel, and the Passenger duology, the latest of which, "Wayfarer," was just released. The duology focuses on the journey of Etta Spencer, a modern Manhattan teen, and Nicholas Carter, of 18th century Manhattan, as they race against time itself to find an object of untold value and save Etta's future.
As with many good ideas, the idea for the Passenger series came from real life. Alexandra had been thinking about writing a time travel story from the time she was a freshman at the college of William and Mary in Williamsburg, Virginia. The university sits at one end of Colonial Williamsburg, which is a living history reenactment of the town in the 18th century," Alexandra said. "You're meant to feel like a time traveler as you're walking around, and I wanted to capture that feeling of being a fish out of water and juxtaposing your modern day beliefs against 18th century ones."
"Passenger" and "Wayfarer" also gave Alexandra an excuse to dive into serious research. The author studied both history and English in college, and her history degree helped her considerably with this project.
"One of the greatest gifts my education gave me was the understanding that history is very much a crafted narrative, and often leaves whole groups of people out, or glosses over tragedies and the lives of those who live at the margins of society," she said. "My professors also took on a very humanist approach to studying history, meaning we didn't just memorize dates, but really drilled down into the human condition and how all of these components of society, religion, the economy, and so on are interconnected."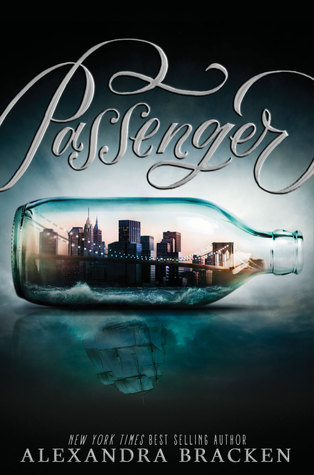 Because her books are so immersed in history, Alexandra had to do a lot of research — "everything from the obvious things (what clothes they'd be wearing, what food they'd be eating, the layout of the places they visited) to the less obvious (consulting the OED to make sure Nicholas wasn't using an anachronistic terms). I did my absolute best to research everything I could, and yet I'm sure I still missed a few details."
Balancing fact and fiction can be difficult, so Alexandra set a rule for herself: "If I couldn't definitively prove or disprove something existed (for instance, a caravanserai in 'Passenger,' or a bridge in Russia for 'Wayfarer'), and it fit logically into that time period and place, I could include it. I was really resistant to including actual historical figures in 'Passenger', but couldn't resist including a big one in 'Wayfarer' (though I won't spoil who it is!). Other than that, I genuinely tried to find interesting events that could overlap with the narrative of the duology and have the characters experience it."
And what if Alexandra could travel back in time herself? You might find her answer a little surprising. A few years ago, she would have suggested a number of "intriguing" centuries. Now … not so much. "After writing this duology, I'm thinking I would only ever want to go into the future. For one thing, I love a good spoiler (hah!), and another… let's just say that time traveling to the past is probably only good fun if you're a white guy."
---
*Learn more about Alexandra Bracken, including her current project and how working in children's publishing influenced her as a writer by reading the complete transcript of her interview with Cracking the Cover.
---
Wayfarer Book Signing Tonight at the King's English Bookshop
Join New York Times bestselling authors, Alexandra Bracken and Susan Dennard, for a discussion and signing of their new books, "Windwitch" and "Wayfarer" tonight at 7 at The King's English Bookshop, 1511 South 1500 East, in Salt Lake City.
Places in the signing line are reserved for those who purchase a copy of one of the featured books from The King's English. You can pre-order your signed copy of "Windwitch" and "Wayfarer" today, by either calling the store at 801-484-9100 or ordering online. Please specify if you will be attending the event and if you want your book personalized.
© 2017, Cracking the Cover. All rights reserved. Unless otherwise noted, all books — digital and physical — have been provided for free by publishers in exchange for honest and unbiased reviews. All thoughts and opinions are those of the reviewer.