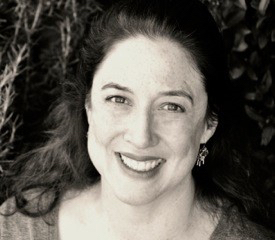 On Feb. 16, American Girl released its newest contemporary character, Tenney Grant. Tenney is a singer-songwriter from Nashville who is pursuing her dream of becoming a performer. Tenney launched with an 18-doll, outfits and accessories. Her line also features Logan Everett, Tenney's bandmate and American Girl's first-ever boy character.
Tenney's line also features three books, Tenney, Tenney in the Key of Friendship and Tenney Shares the Stage all written by Kellen Hertz.
Meet Kellen
Kellen initially came to American Girl as the co-writer of the third book in the Lea series, Lea and Camilla. She came on to the project as a help to Lisa Yee who was very busy with two other books. "When I turned in Lea and Camilla everyone was very happy with it, including Lisa, who gave notes and made tweaks," Kellen told Cracking the Cover. "Shortly thereafter, American Girl offered me Tenney. I literally jumped up and down for 10 minutes after they offered me the job."
It seems everyone who has written for American Girl vividly remembers their first exposure to what has become an American staple. Kellen is no different.
"When I was about 15, we got an American Girl catalog in the mail," she said. "I remember looking at it and thinking that Samantha Parkington reminded me of Sara Crewe from A Little Princess, which is one of my all-time favorite books. I secretly wanted to get that doll so much! But I was a teenager, so of course I was too cool for that. I did read early Samantha and Kit books from the library. I LOVE history, so I appreciated them immensely. I was just a bit too much of a teen when I discovered them."
Meet Tenney
Years later from then Kellen found herself in Wisconsin talking through her ideas for Tenney as a character. As is the case with the American Girl creative process, the idea for the doll comes first. In the case of Tenney, Kellen says, American girl had already decided that Tenney loved music and played an instrument, probably guitar, and that she was from Nashville.
Other than that, American Girl gave Kellen the freedom to build Tenney's character, her family and her world. She was also able to gather together ideas for the plots of the first three books.
"I came to Wisconsin and walked them through my ideas for Tenney as a character, what I wanted to avoid and what I thought her stories should center around," Kellen said. "They loved it, which was fantastic. The process was extremely collaborative from the get-go, I think the design team making Tenney and Logan [the first boy American Doll]and their collection had much of the same instincts that I had."
Finding Tenney's Voice
With Tenney, Kellen wanted to touch on the idea of authenticity — of being true to yourself, to your sound, to your voice and to what you want to say in the world. "Our culture's become very fame saturated, especially the entertainment business," she said. "Yet music — playing it, listening to it, writing it — is still such an integral part of people's lives. Songs have real, specific meaning to people's lives, and music engages our emotions like nothing else."
As Kellen developed Tenney's story, she wondered what happens when a child is a legitimately a talented songwriter and artist. She looked at Tenney's story through the eyes of her parents. She asked what you do if your child is gifted at something that could end up hurting them.
"As a mom myself, I really thought about the tension between wanting to support my child in absolutely everything he wants to do, and wanting to protect him from getting hurt, emotionally and otherwise," Kellen said. "I wanted Tenney's stories to talk about that."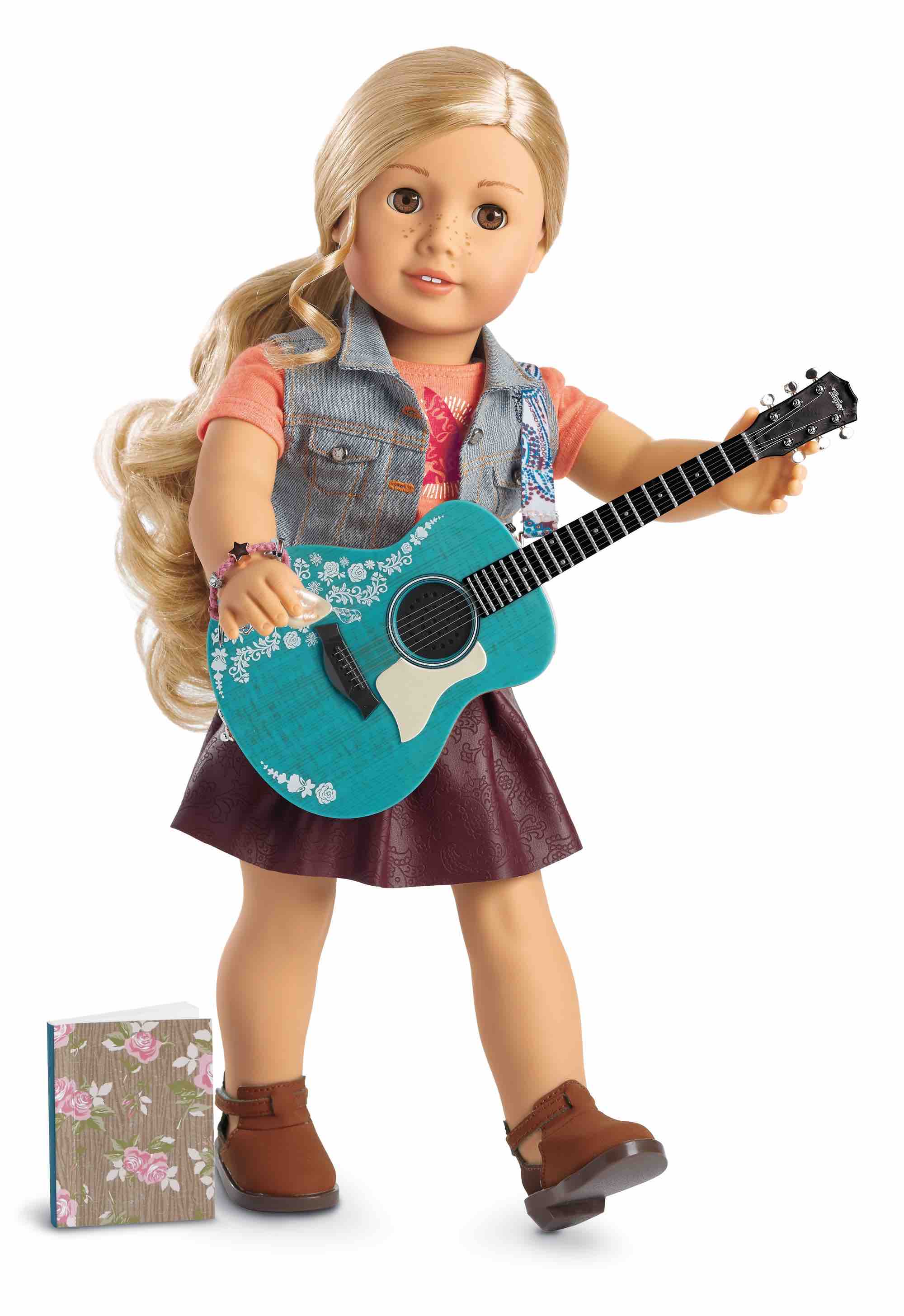 Finding the music
From the beginning, Kellen felt like music specific to Tenney's story should be present. So her original pitch to American Girl included the idea that Tenney should be inspired to write a song tied to the plot.
"I wanted readers to see that the process of creating and writing a song is really what makes her special," Kellen said. "Yes, she's a performer, too, but she wouldn't necessarily be a performer if she didn't have a drive to express herself through songwriting."
In the first book, Tenney, Kellen knew she wanted the main song to be something that comes out of Tenney's conflict with her mother, who once wanted to be a singer and who had a brief, botched performing career.
"I basically wrote the book, and temp lyrics for what the song could be," Kellen said. "Then American Girl and Erika Nichols approached some young female songwriters in Nashville, and gave them sections of the book and told them Tenney's story and asked them to use the book's story and the context as inspiration. Reach the Sky [by Leah Bryan and Hannah Fisher]came out of that. Once it was chosen, I revised some of Tenney's creative process in the text so that the lyrics and song felt like a natural outgrowth of Tenney's story."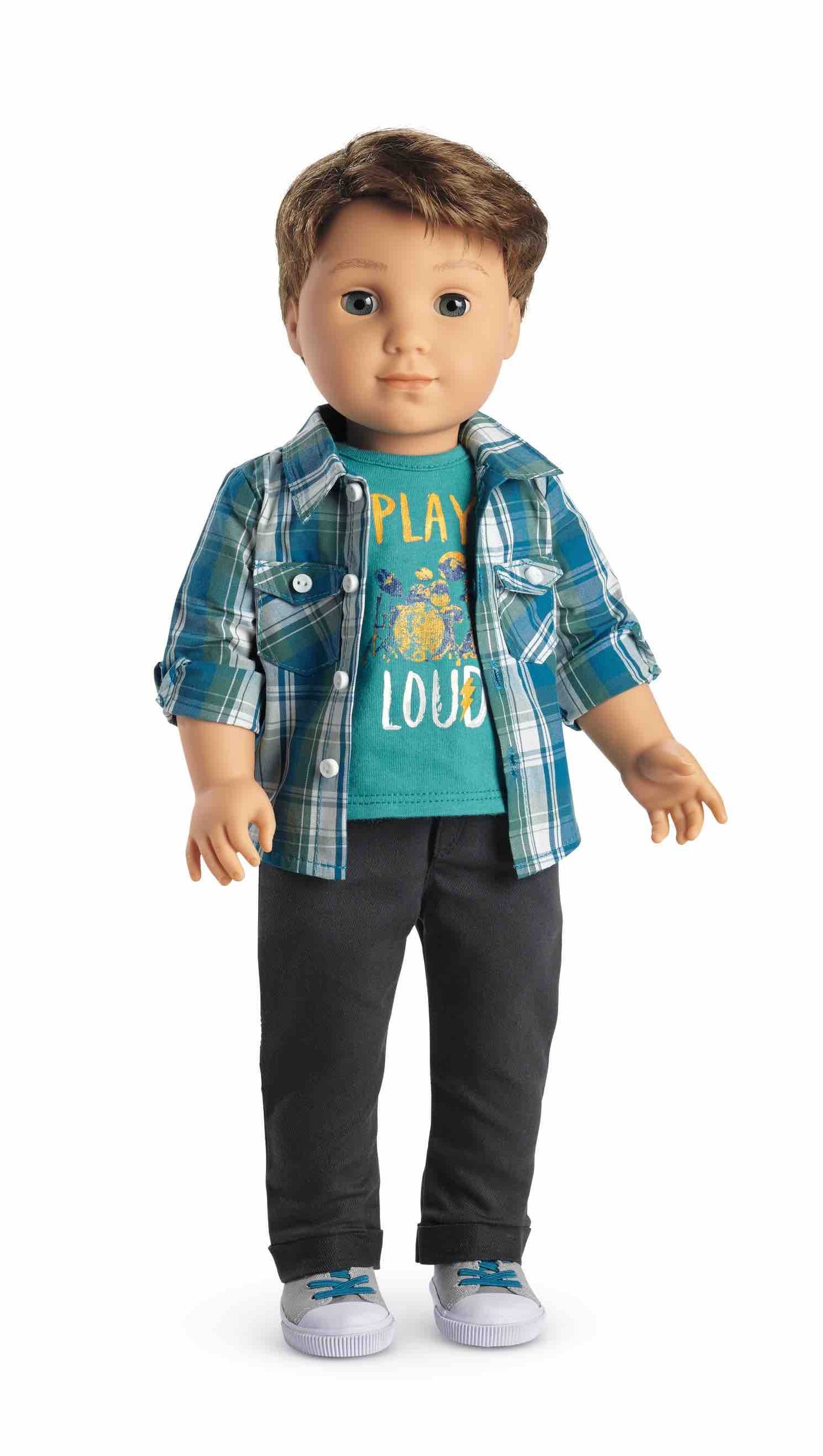 Going contemporary
American Girl was first and foremost known for its historical characters and books, aka BeForever. And having started out reading Valerie Tripp's books (Samantha, Kirsten, Molly, Felicity, Josefina, Kit and Maryellen), Kellen felt a lot of pressure. The contemporary books are a "different beast" than the historicals, she explained.
"What I realized when I worked on Lea and Camilla," she said, "is that a contemporary book can directly address issues girls are having in today's world. I have 6- and 8-year-old nieces, and I check in with them and their mom quite a bit about what she would allow them to do, particularly in terms of dealing with cell phones, email, texting, etc.
"Through writing Tenney I've really found that contemporary stories can be as emotionally rich and engaging as the historicals that I've always loved."
At the end of the day, Kellen says, Tenney's story is that of a kid who has a passion and talent, but still is going to have to work hard to achieve that dream, especially while she's also dealing with all the struggles of simply growing up.
"I think a lot of kids have interests and dreams like this, and can relate to that journey," Kellen said. "Also, I think everyone loves music, even if (like me) they don't play an instrument. And Tenney's story is really about someone who loves music on every level. Most of all, it's about someone finding the heart and courage to find her voice and sing her own song… which is something that all kids go through on a metaphoric level."
---
*Learn more about Tenney Grant and her author Kellen Hertz, including how Kellen's experience as a screenwriter and television producer influences her writing by reading the complete transcript of Kellen's interview with Cracking the Cover.