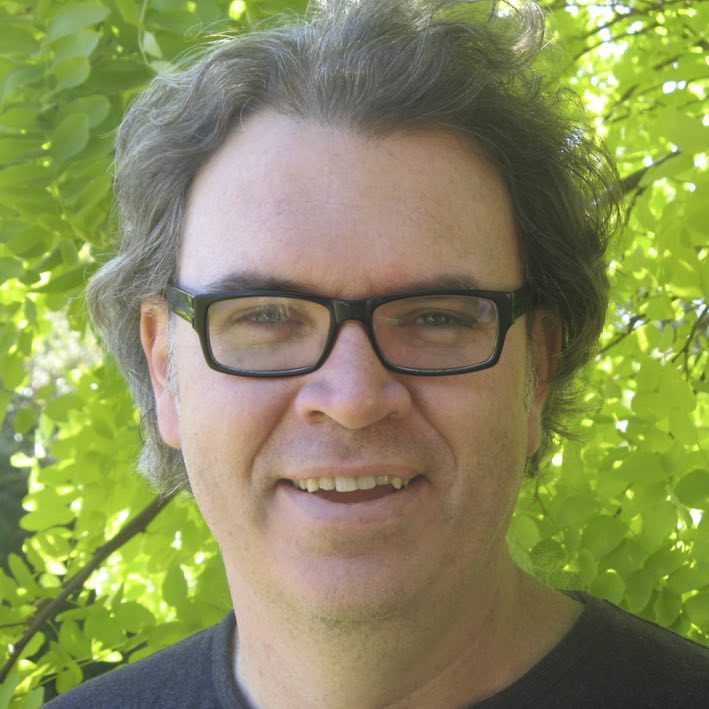 "A picture book is a remarkable and unique invention," says author/illustrator Andrew Joyner.
The magnitude of picture books containing its own world and story in just 32 pages is somewhat miraculous. And when you are one of the people creating it, he says, you "have a sense that what you're creating is a kind of gift, a story and an experience that you're giving to the reader."
Andrew — whose latest book, Duck and Hippo in the Rainstorm with author Jonathan London, comes out March 1 — has always been an artist. But he didn't think of pursuing drawing as a career until his mid-twenties, and even then he says it seemed more of a whim than a plan. That whim turned into a few illustrations in magazines, and Andrew found himself freelancing full time for newspapers and magazines throughout Australia.
It wasn't until author Ursula Dubosarsky saw some of Andrew's magazine work, and asked her publisher to approach him about illustrating one of her picture book manuscripts that Andrew even thought about becoming a children's book illustrator. That manuscript became Andrew's first picture book, The Terrible Plop.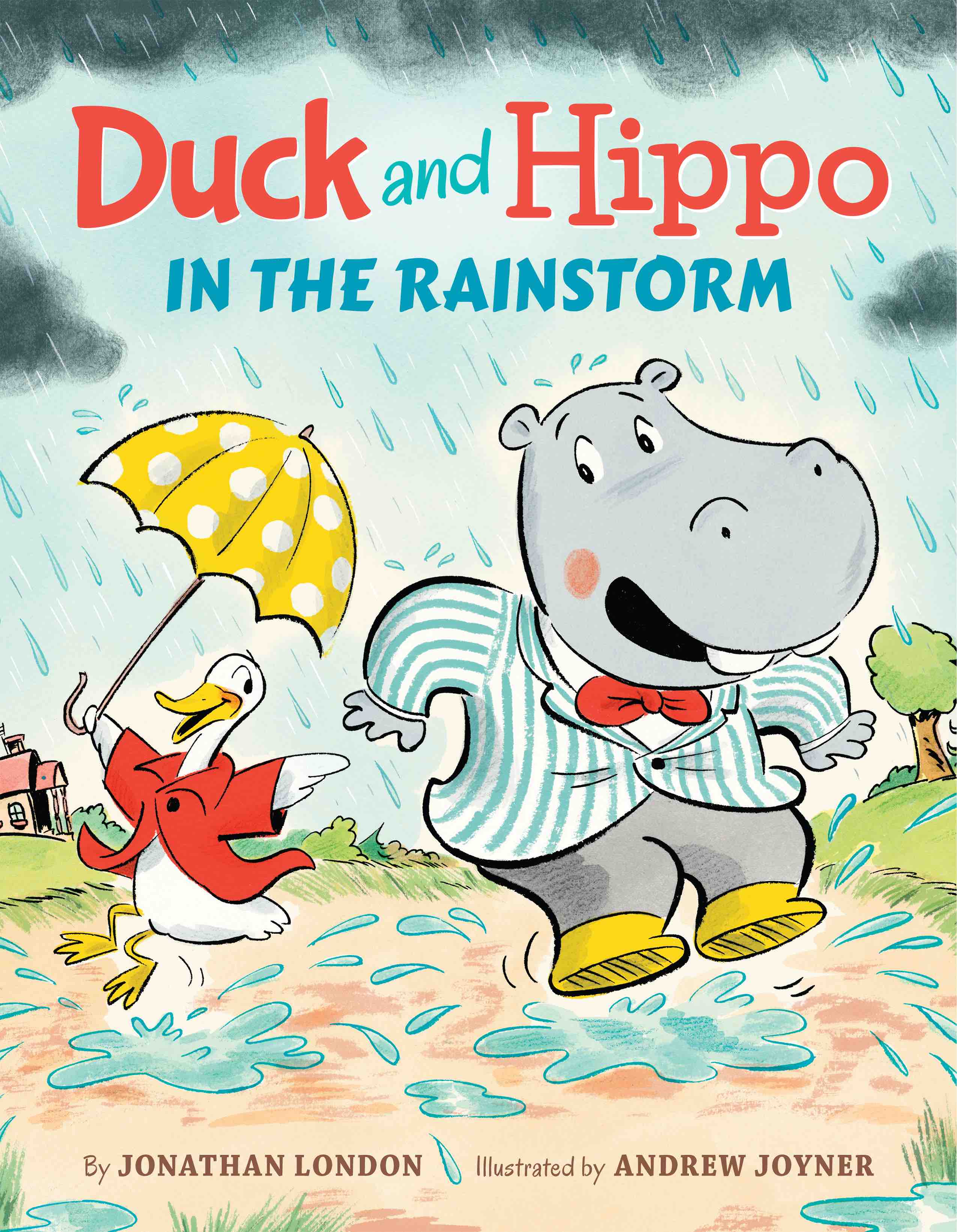 "Ever since then nearly all of my work is in children's books," Andrew told Cracking the Cover. "I just found that I loved it — it's both the most challenging and most rewarding work I've ever done. Plus I found the more I did the more I wanted to do. Maybe I'm just hoping to get it right one day!"
Each illustrator has a different creative process when receiving a new manuscript. For Andrew, that means trying to see the manuscript as a book. "I usually start scribbling right on the manuscript," Andrew said. "Sometimes I'll even write out the manuscript by hand (especially if it's not too long!), just to get a sense of the story's rhythm and flow. There's something about moving a pencil across paper that helps me think."
Something always stands out with a picture book, even if it's hard to pinpoint. In Duck and Hippo in the Rainstorm Andrew said it came down to intangible qualities like charm and a lightness of touch, which is something he aims for in his own drawings.
"I especially liked the playfulness of Jonathan's story," Andrew said. "In a way it reminded me of children playing, or of the stories children invent while playing. Also when I first read the story, I felt like I could see the characters, even if they did take a few drawings to fully appear. And I liked the balance in their relationship, Duck's yang to Hippo's yin."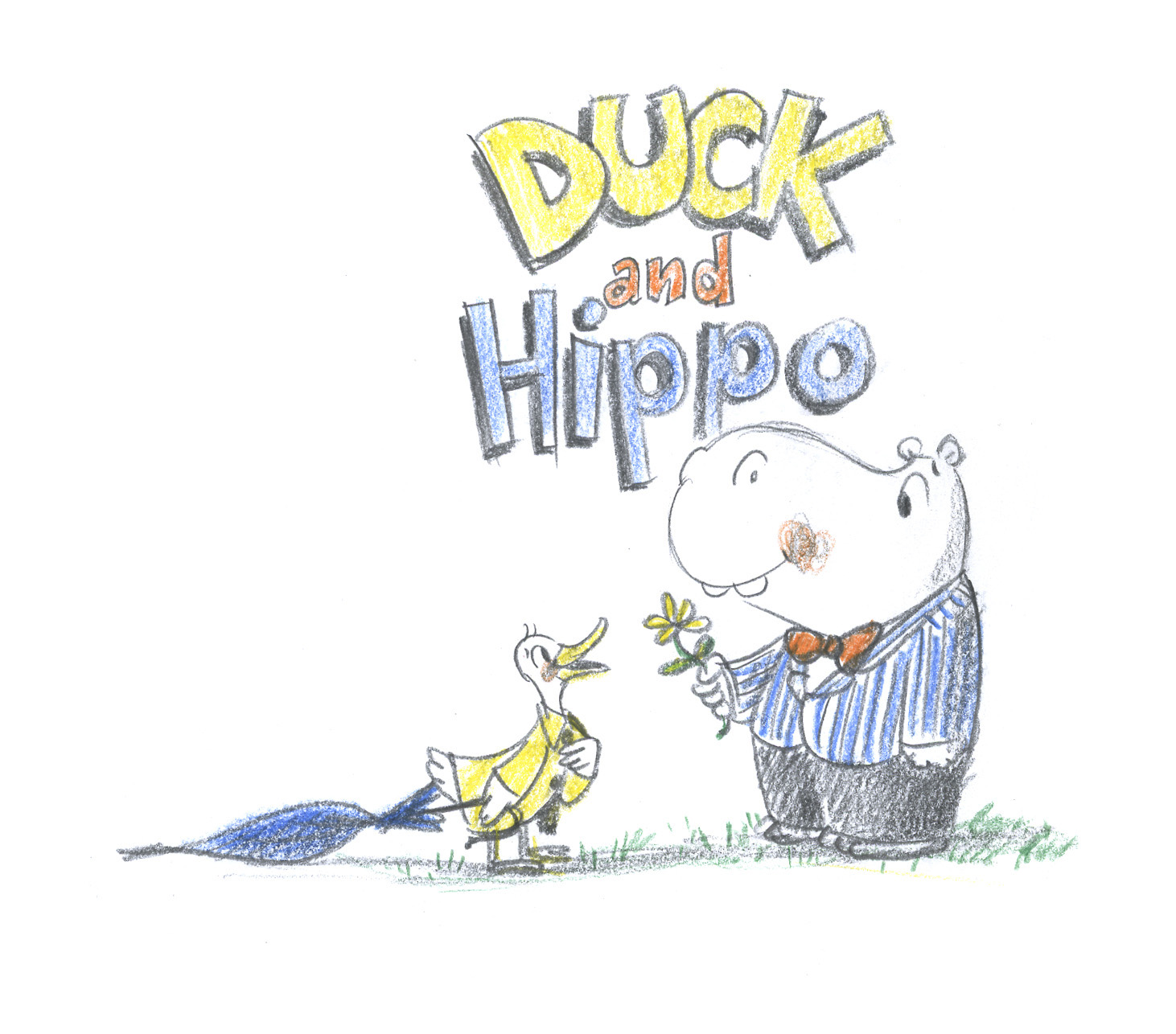 Aside from the story itself, there weren't a lot of illustration prompts for Andrew to follow. He did receive guidance early on from editor Marilyn Brigham and art director Merideth Mulroney at Two Lions focusing specifically on the different personalities of Duck and Hippo. But other than that, emotional interpretation was up to Andrew.
"I do think one skill I have as an illustrator is that I'm quite a good reader — I can read myself and my drawings into the story," Andrew said. "Also, once I feel like I've captured the characters I can get out of the way and let them tell the story."
Andrew began sketching Duck and Hippo while on a holiday in Bali. "Maybe it was my relaxed mood, but my very first drawings of Duck and Hippo look pretty close to their final version," he said. "That is not usually the case! I did find Hippo easier to draw than Duck. While I wouldn't call Hippo a self-portrait, I do have some of his cautious personality. And my own appearance is definitely more Hippo than Duck (minus the fetching jacket and bow-tie)!"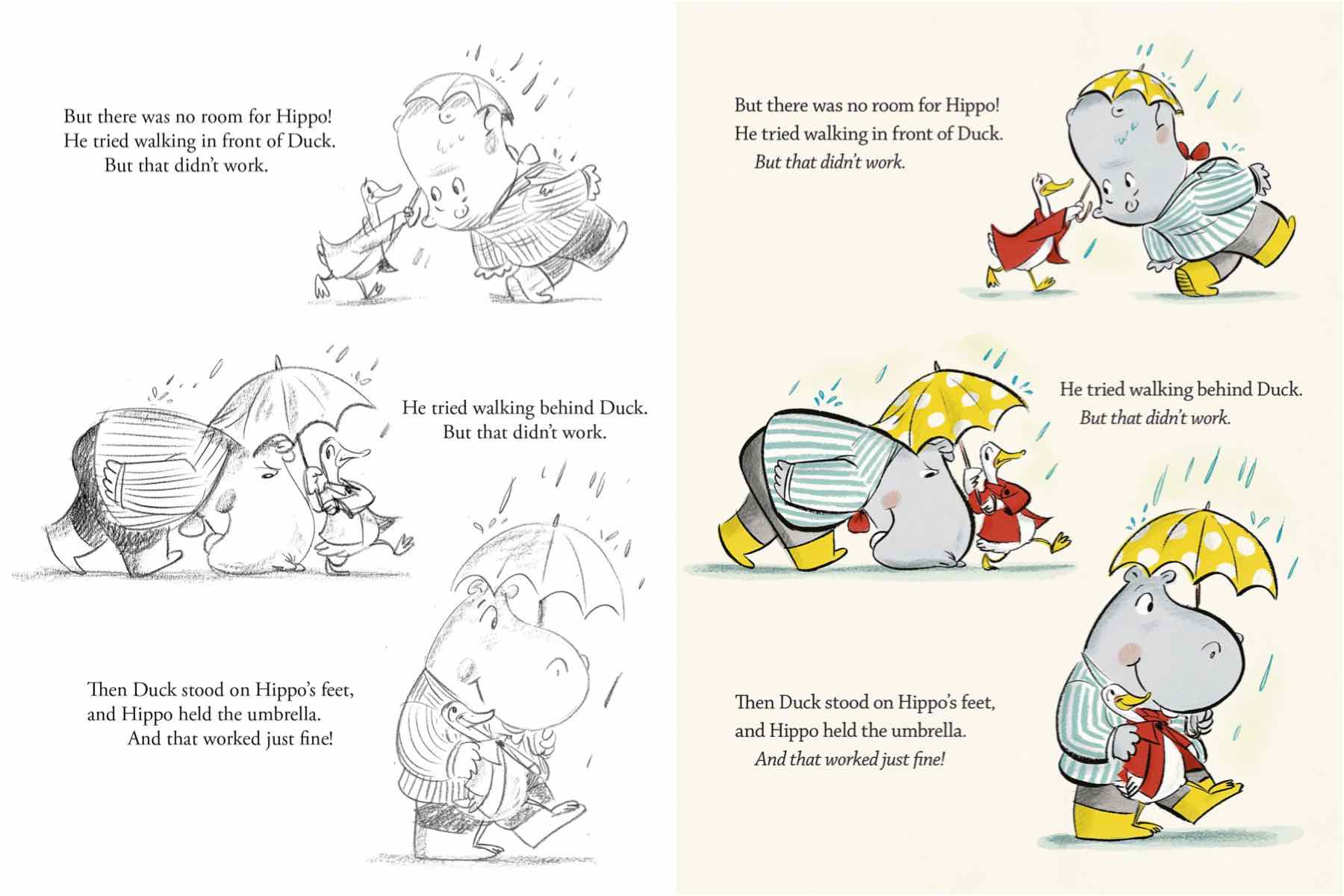 ---
Learn more about Andrew Joyner, including how his previous work as an editorial illustrator influences his work illustrating children's books by reading the complete transcript of his interview with Cracking the Cover.
---
Andrew Joyner is an illustrator, author, and cartoonist based in South Australia. He has illustrated a number of picture books, and he wrote and illustrated a chapter book series about a warthog named Boris. He has also illustrated for newspapers and magazines, including the Wall Street Journal, Reader's Digest, and Rolling Stone magazine, among others.
There's more fun with Duck and Hippo in the free downloadable coloring sheets: https://www.andrewjoyner.com.au/activities/
---
Illustrations copyright © 2017 Andrew Joyner