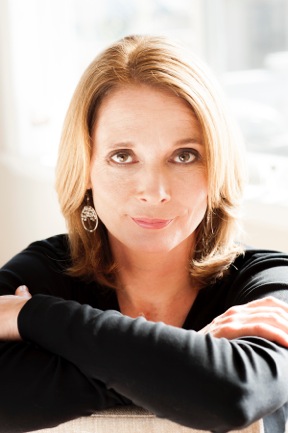 When author Susin Nielsen was in school, she was a terrible student in many areas, but when it came to writing, she was golden. It was the one subject that she could get an "A" in.
That gift developed over the years, and by the time she reached her early 20s, Susin landed a job writing for the television show Degrassi Junior High. From there, she wrote for a number of other tween and teen shows.
"Perhaps that's why I like writing novels for that age group," Susin told Cracking the Cover. "It's also a very exciting and fraught time of life, and I have acute emotional memories from my own teen years."
Susin is the author of five novels you young readers including Word Nerd and Dear George Clooney: Please Marry My Mom. Her latest novel, Optimists Die First, tells the story of 16-year-old Petula de Wilde, a former crafting fiend with a happy life. But Petula shut herself off from the world after a family tragedy. Now, she sees danger everywhere. In an effort to help her heal, Petula must take part in a comically lame mandatory art therapy class with a small group of fellow misfits.
Susin says her ideas come from all over the place — sometimes a fragment of something from her own life or a line in a book she's reading. In the case of Optimists, it was an image of a girl sitting in a chair with nubby fabric in the principal's office.
Optimists Die First deals with hard issues — depression, death, addiction, abuse, etc. — and yet the book doesn't read like a "heavy" book. That has a lot to do with Susin's approach. The author says she can't write a book without having both drama and humor, and that she writes the types of books she likes to read.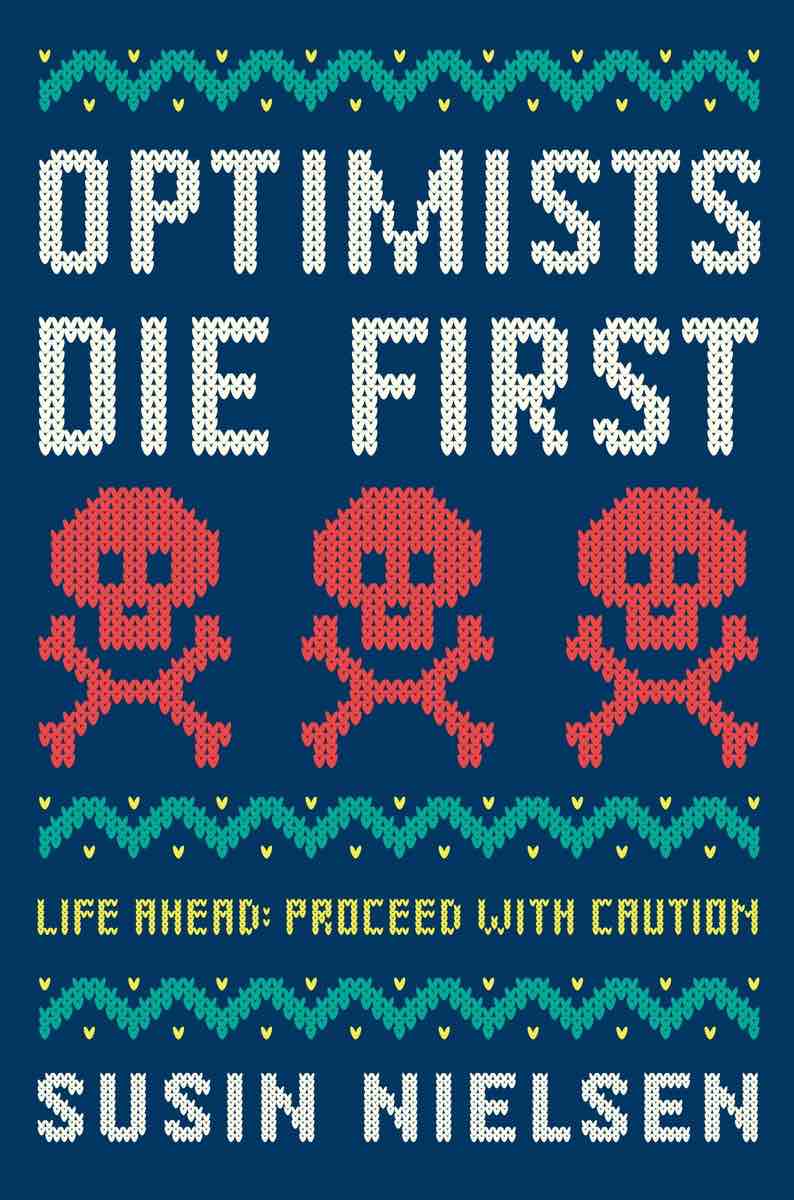 "I suspect one reason I can inject even a sad story with humor is because I write in the first person, meaning the reader can find some of Petula's thoughts, and reactions, and way of looking at things, humorous, even if Petula would never see it that way," Susin said. "I think we all have funnier interior monologues than we might realize. I don't consciously think of the balance as I write. And I try to never, ever be glib. I hope my love and compassion for my characters always shines through."
While Petula's story is the main event, Optimists Die First wouldn't work without her friends from her art therapy class. Susin says she always has fun with her secondary characters, and in Optimists Die First, those secondary characters include the cats Petula's mother, Virginia, keeps "rescuing."
"I knew that cats would be a part of the story very early on," Susin said. "In some ways Virginia's feline obsession is the embodiment of my own fears of the person I could become. (I have two cats but would likely have more if my husband didn't put his foot down)."
While Susin's last credited television project was in 2014, she still pulls from her experiences when penning novels. It's been quite useful, she said, with a few translatable skills.
"I know how to write snappy dialogue and I like to think the TV writing has really helped me with pacing, writing good chapter endings, and recognizing flab and being able to cut it out," she said. "TV writing taught me not to be too precious about my writing, too. You develop a thick skin when you write for TV, and I think that helps me absorb notes from my editors etc. I can 'kill my darlings' as I believe William Faulkner said."
---
Learn more about Susin Nielsen, including how she pays homage to her favorite childhood novel in Optimists Die First, by reading the complete transcript of her interview with Cracking the Cover.
---
Susin Nielsen got her start feeding cast and crew on the popular television series Degrassi Junior High. They hated her food, but they saw a spark in her writing. Nielsen went on to pen sixteen episodes of the hit TV show. Since then she has written for many Canadian TV series.
Nielsen's first two young adult novels, Word Nerd and Dear George Clooney: Please Marry My Mom, won critical acclaim and multiple young readers' choice awards. The Reluctant Journal of Henry K. Larsen won the prestigious Governor General's Literary Award and the Canadian Library Association's Children's Book of the Year. Most recently, We Are All Made of Molecules was shortlisted for the Governor General's Literary Award, longlisted for the Carnegie Medal, and nominated for the Canadian Library Association's Children's Book of the Year. Nielsen lives in Vancouver with her family and two extremely destructive cats. Visit her at susinnielsen.com; on Facebook at Susin Nielsen, Author; and on Twitter at @susinnielsen.
---