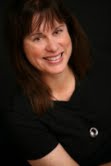 Part 1 of 2. Click here to read Part 2.

Author Joy Preble jokingly says she's a case for arrested development. But that's not the only reason she writes for young adults. Whenever she thinks of story ideas, that's generally where they land.
Joy spoke with me from her home in Houston in between book signings for her latest YA novel, "Haunted," the sequel to "Dreaming Anastasia."
Still a working teacher, Joy said she could blame her love for YA on the fact that other than a "brief escape to college" she's never really left high school. All joking aside, she said, young adulthood is really when her first moments of anything with dramatic impact happened.
"Everything is intense. Everything is heightened and dramatic," she said. "I just think the stories are really juicy at that period of time, because everything is new. There are no cliché's when you're in high school. Thirty-year-olds, 40-year-olds, we can say 'there's a love triangle there, that's so cliché.' But at 15, you don't know that. At 16 all you know is you have a crush on one guy, but you also have a crush on someone else."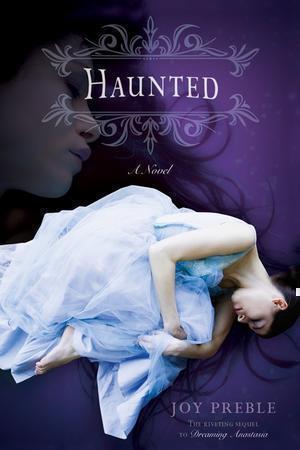 It's an exciting place to write from and to read about, Joy said. "I do think it's why … there's a large amount of adults who read YA. I think it's because of that resonance of those exciting moments. Because sometimes, honestly, when you become a mom and you're bringing snacks to the soccer game, you don't have that emotional intensity, and so it's nice to kind of relive it through the stories. It puts you up close and personal with something you might have been distanced from."
Joy says she's always loved writing, but she didn't actively pursue it as a career until late 2004. Until then, it just wasn't the right time. So, wrote newspaper and magazine pieces on the side, primarily for the Houston Chronicle, and worked as an English teacher.
She says she was avoiding the fact that she had this other passion that she really wanted to do. But then, as she completed the story that would become "Dreaming Anastasia" something changed her mindset.
"I was having a rotten year at work," Joy said. "It was just really just one of those years that you have, and it was sort of that kind of year on steroids. And I just thought, 'I don't want to be that unhappy. I don't want to be that person who feels like her soul is being sucked out.'"
Joy didn't want to leave teaching — she just needed something more. And that's what she did, becoming an author in addition to teaching. In the fall of 2005, she finished "Dreaming Anastasia," which mixes lore surrounding Anastasia Romanov with Russian folklore and modern happenings.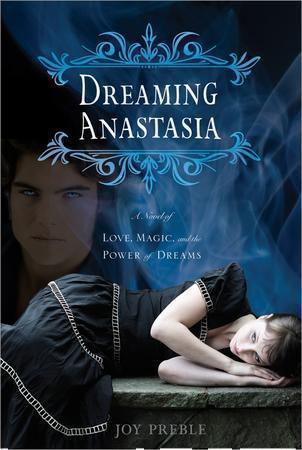 From there, the book took a somewhat typical path. Joy took chapters to conferences for critique and sent out query letters. She signed with agent in summer 2006 and the book what would become "Dreaming Anastasia" was sold to Sourcebooks in 2007. Sourcebooks was just getting it's YA imprint off the ground so there was some dely. But in September 2009 it finally hit bookstores.
Like many authors, Joy always saw the story surrounding "Dreaming Anastasia" as more than one book. She had plans for three. "Ultimately that's what you kind of think in your head," she said. "The reality — I was basically no one from nowhere with no kind of platform. I taught high school English and woke up one morning and thought, 'I'm going to write a novel.'"
"Dreaming Anastasia" was bought as a standalone; with vague inklings that somewhere two or three years down the line another book might be sought. "That was technically as far as it was going to go, despite my hopes and dreams to the contrary," Joy said.
But then, Joy's book started to do well. It seemed to resonate with a lot of people, Joy said. She thinks having a strong female character who doesn't immediately fall in love with the "handsome hottie" is part of what appeals to readers. "I think it's a good piece of fiction for them."
It turns out a request for a sequel wasn't two years down the road, but two months. "Haunted," which builds on its predecessor and introduces readers to Russian mermaids was released this February. The series' third installment, "Again and Again," (working title), should come out summer of 2012.
"It's been awesome as far as I'm concerned," Joy said. "I'm beyond thrilled." "
Click here to learn more about the history and folklore behind Joy's books. Joy will be in Utah this Thursday and Friday. Click here for more details.
© 2011 – 2013, Cracking the Cover. All rights reserved. Unless otherwise noted, all books — digital and physical — have been provided for free by publishers in exchange for honest and unbiased reviews. All thoughts and opinions are those of the reviewer.