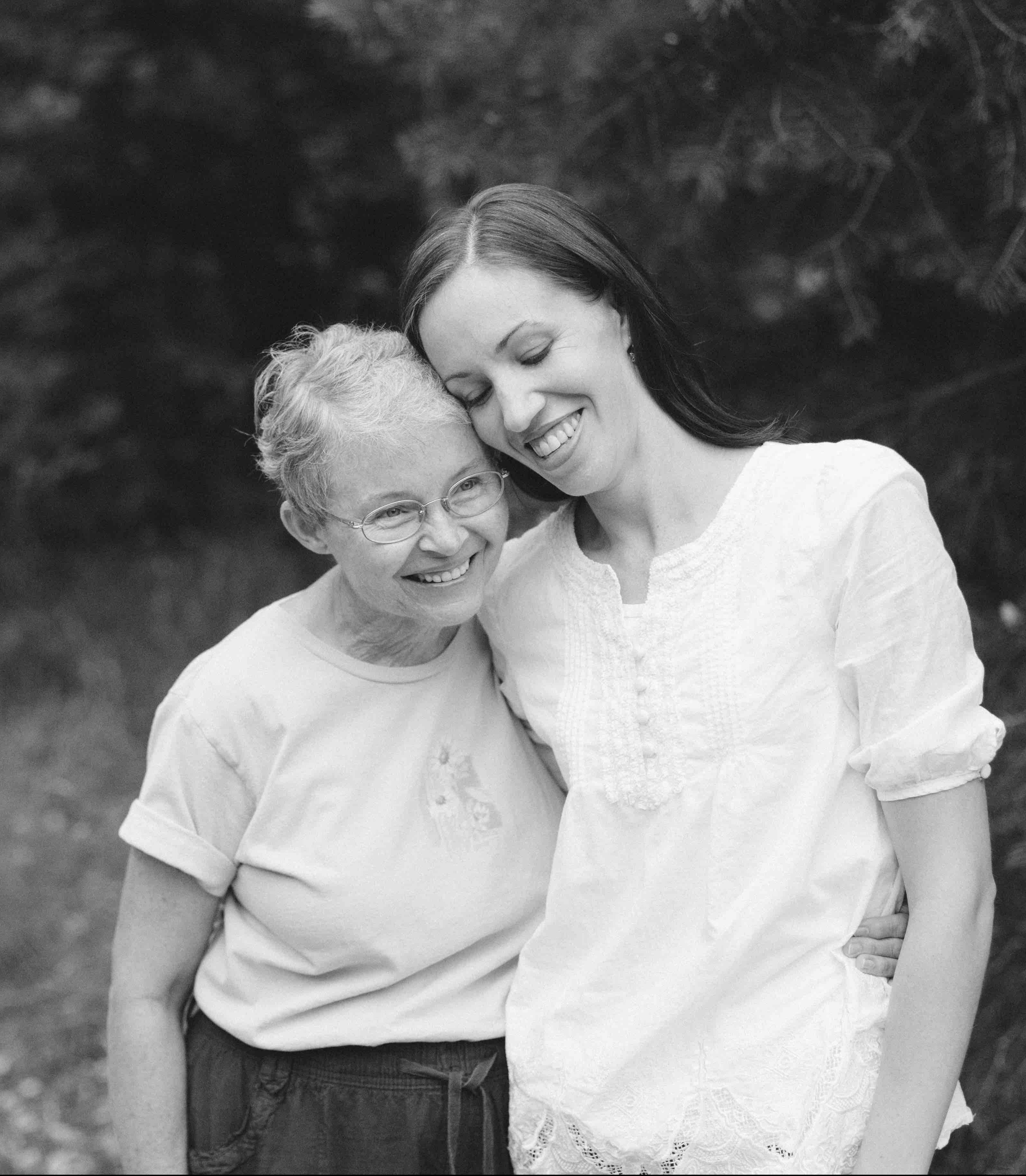 "How long can you stay?"
"When will you be back?"
I've faced a lot of questions over the past three weeks, but these two are the most heart wrenching. By the time this publishes, my mom will have been in the hospital for 24 days. Seventeen of which have been in the ICU.
Mom was admitted to the hospital with a clear plan in place: Build up her strength in preparation for a medical procedure that's usually outpatient or a one-night stay. The first part of the plan seemed to work, and so did the procedure, but then things went south. Bouts of internal bleeding and breathing tubes left everything up in the air. And then, suddenly, things calmed down.
Now, we seem to have entered the gray zone, an abyss where she still seems to be improving and yet a darkness has descended. Where she once was eager to get out of bed, now all she wants to do is sleep. She begged for water for days only to be disappointed when ice chips made her gag. The pain we sought to alleviate has returned and her feelings of hope appear to have diminished.
Events have started to blur — although some will be etched in my mind forever — but the two constants have been "How long can you stay?" and "When will you be back?"
The two questions come from the two most important women in my life — my mom and my 4-year-old daughter. As the days stretch into weeks, the weight of responsibility where both of them are concerned has become increasingly difficult. They both understand how much the other needs me but can't comprehend the demands.
Then there are other things that deserve my attention — my husband, our house, our garden and my writing. This is the first time I've written anything in more than two weeks. My brain is fried. I can barely put two words together let alone offer constructive criticism of a book.
I at least have been able to read, though, and I am grateful for the talented writers who have transported me from an uncomfortable chair in the ICU to new worlds and introduced me to exciting characters. And I look forward to sharing some of those worlds with you in the future.
I hope this post doesn't come across as "poor me." I've written it more as an exercise in hopes of collecting my thoughts and measuring what truly matters.
So, if you made it this far, I ask of you only one thing: read a book, plant a plant or eat some chocolate. Those are my mom's favorite things to do.
© 2018, Cracking the Cover. All rights reserved. Unless otherwise noted, all books — digital and physical — have been provided for free by publishers in exchange for honest and unbiased reviews. All thoughts and opinions are those of the reviewer.