Author Stacy McAnulty has been on a roll as of late. Her latest books: a debut middle-grade novel, The Miscalculations of Lightning Girl; and picture books Max Explains Everything: Grocery Store Expert and Earth! My First 4.54 Billion Years all received well earned starred reviews. And now Stacy is back with Sun! One in a Billion, a companion to Earth!, that is just as delightful as its predecessor.
Stacy has always been interested in space. When she was a child, she thought she'd become an astronaut. "I wanted to be the first kid to walk on the Moon," Stacy told Cracking the Cover. "That didn't work out. (NASA has yet to put kids in space.) I could still be the first woman to step on the Moon. I should start training."
After the completion of Earth! Stacy's editors asked her what she wanted to do next. "It was incredibly difficult to decide," she said. "Outer space is vast! I was torn between writing about (and researching) Sun, Moon, and Mars. Those were my top three choices. Sun won, maybe because he's the biggest and brightest."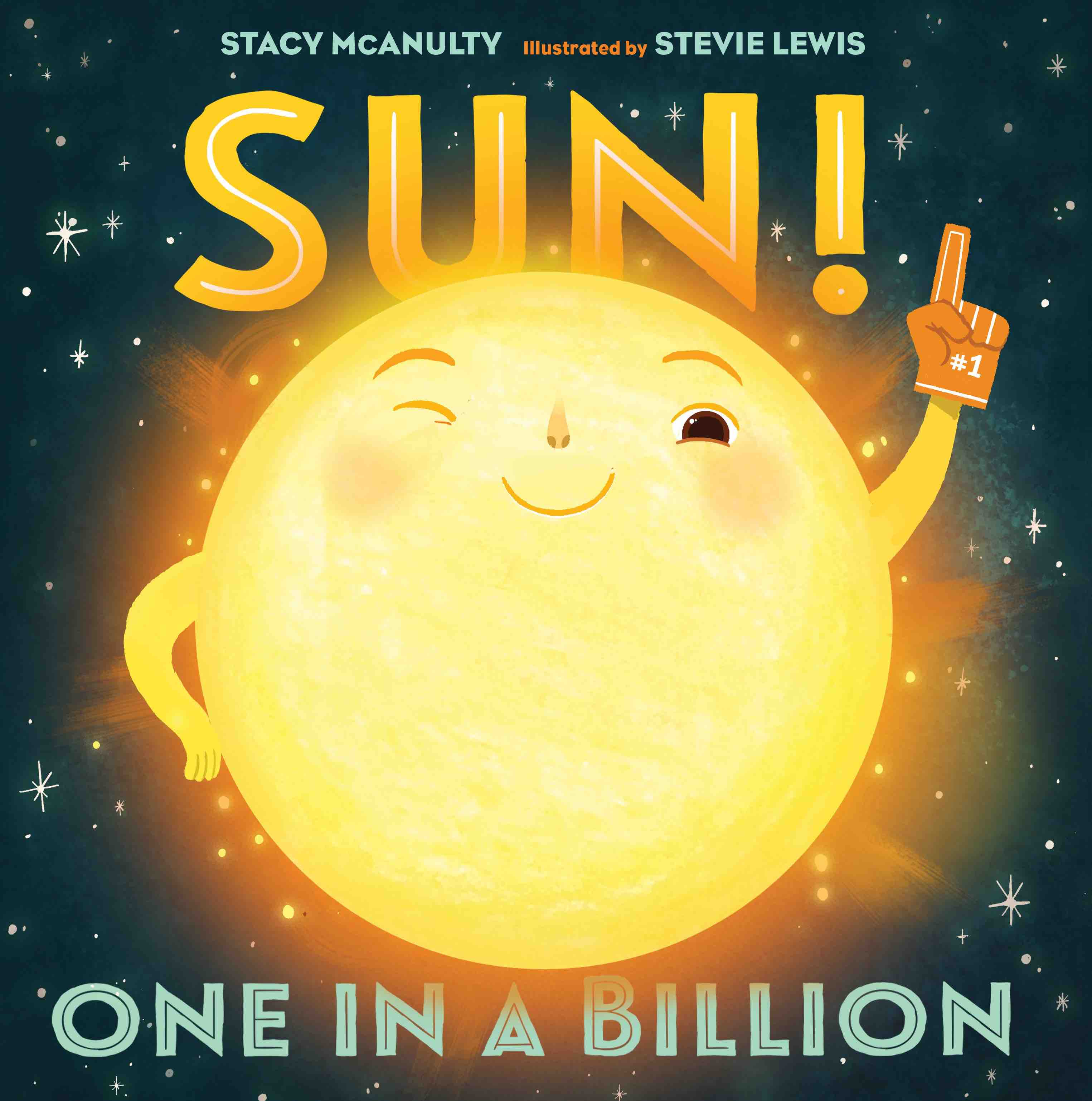 Though Earth! and Sun! are intended for 4 to 8-year-olds there was a surprising amount of research was involved — a lot more than Stacy ever imagined would be needed. "I've read kid books and adult books about our solar system," she said. "I spend days sucked into websites (especially NASA's site) and reading articles from science journals. The more I learn, the more I want to know."
Because Sun! is an "autobiography," readers get to know Sun's fun personality. "Sun is a pretty important star, and yet, we don't even capitalize his name," Stacy said. "I started to imagine how this might make him feel. He's a good guy, but he wouldn't mind a little bit more love and attention."
Sun's personality shines, in part, because of the vibrant illustrations by Stevie Lewis. There was no direct collaboration between author and illustrator, but Stacy did get to see some sketches and give feedback along the way. "Stevie got the text and a few art notes and brought Sun to life in a fun and amazing way, Stacy said. "Doesn't the book look like it gives off light? Awesomeness!!!"
Fans of Earth! and Sun! will be happy to learn there are two more books lined up in the Our Universe series. Next will be Moon, which will be illustrated by Stevie Lewis and then Ocean, which will be illustrated by David Litchfield.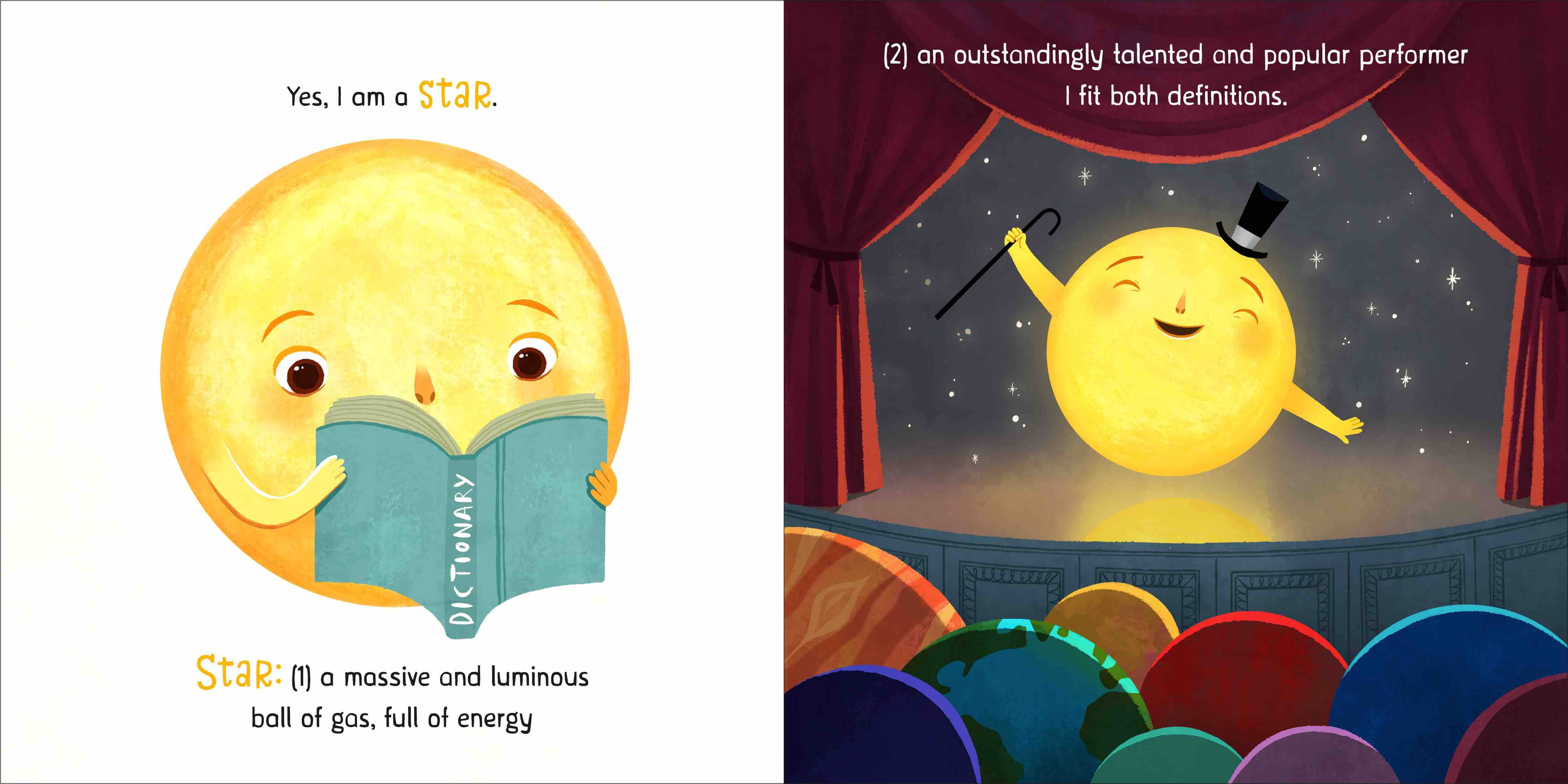 Stacy likes working on multiple projects at once. It keeps her from getting bored, she said. "I just handed in the back matter for the book Moon. I'm wrapping up edits on a second middle-grade novel. And I'm researching an idea for a nonfiction chapter book."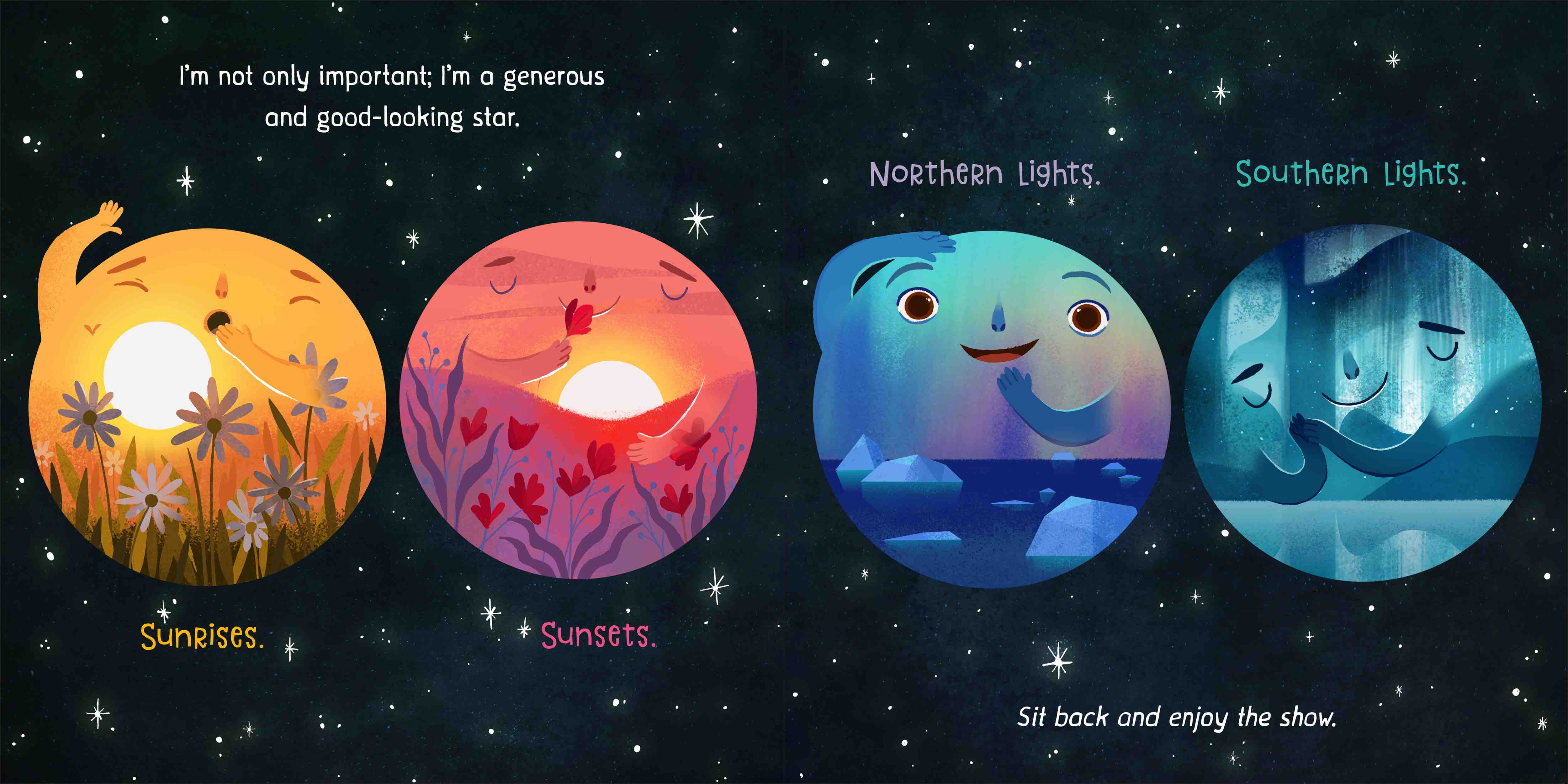 Writing for different levels of readers adds some variety to the process.
"In picture books, I'm dealing with a limited word count," Stacy said. "In chapter books, my language and sentence structure need to be easily digestible for new readers. And in MG novels, I have more space and freedom, but I also have to bring more to the table (like subplots and themes). For each of these levels, I'm writing for hungry minds. Never do I think my readers are just kids. My readers are smart people, and they demand to be challenged and entertained."