BUTTON AND BUNDLE, by Gretchen McLellan and Gillian Flint , Knopf Books for Young Readers, Feb. 19, 2019, Hardcover, $17.99 (ages 4-8)
Change is hard for everyone, especially little ones. And no change is bigger than moving away. Losing your home and friends all in one day can make the world feel dark and lonely. Button and Bundle, by Gretchen McLellan and Gillian Flint, addresses this new season in the life of a little girl.
Button and Bundle are best friends. So are their dolls. 

But when Button has to move away, she's sad and lonely without Bundle.

Until one day, Button finds a single yellow balloon and an idea. With a little luck, maybe she can reunite Bundle with their dolls again! —Synopsis provided by Knopf Books for Young Readers
I don't know if you could walk past Button and Bundle without wanting to pick it up — even if you don't know what it's about. The illustrations are so charming, the expressions so genuine, you can't help but be pulled in.
When my daughter was about 7 months old, we moved to our current home. That was hard enough. I can't imagine moving her away now at the age of 5. She's resilient, as children tend to be, but it would be a trial.
I love how Button and Bundle's friendship is mirrored in their dolls, Petal and Rose. One of the things that struck me most, however, is Button's concern for the friend she left behind. As sad as she is to have moved away, she's almost more worried about Bundle. I've seen that compassion in my own daughter in different circumstances. It's a lovely touch that resonates.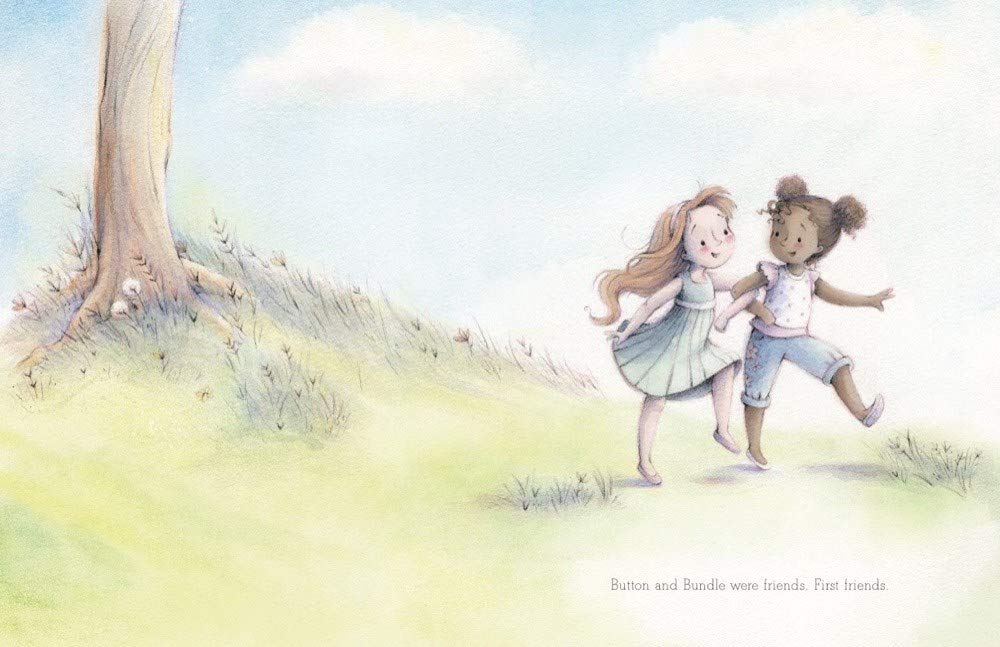 © 2019, Cracking the Cover. All rights reserved. Unless otherwise noted, all books — digital and physical — have been provided for free by publishers in exchange for honest and unbiased reviews. All thoughts and opinions are those of the reviewer.