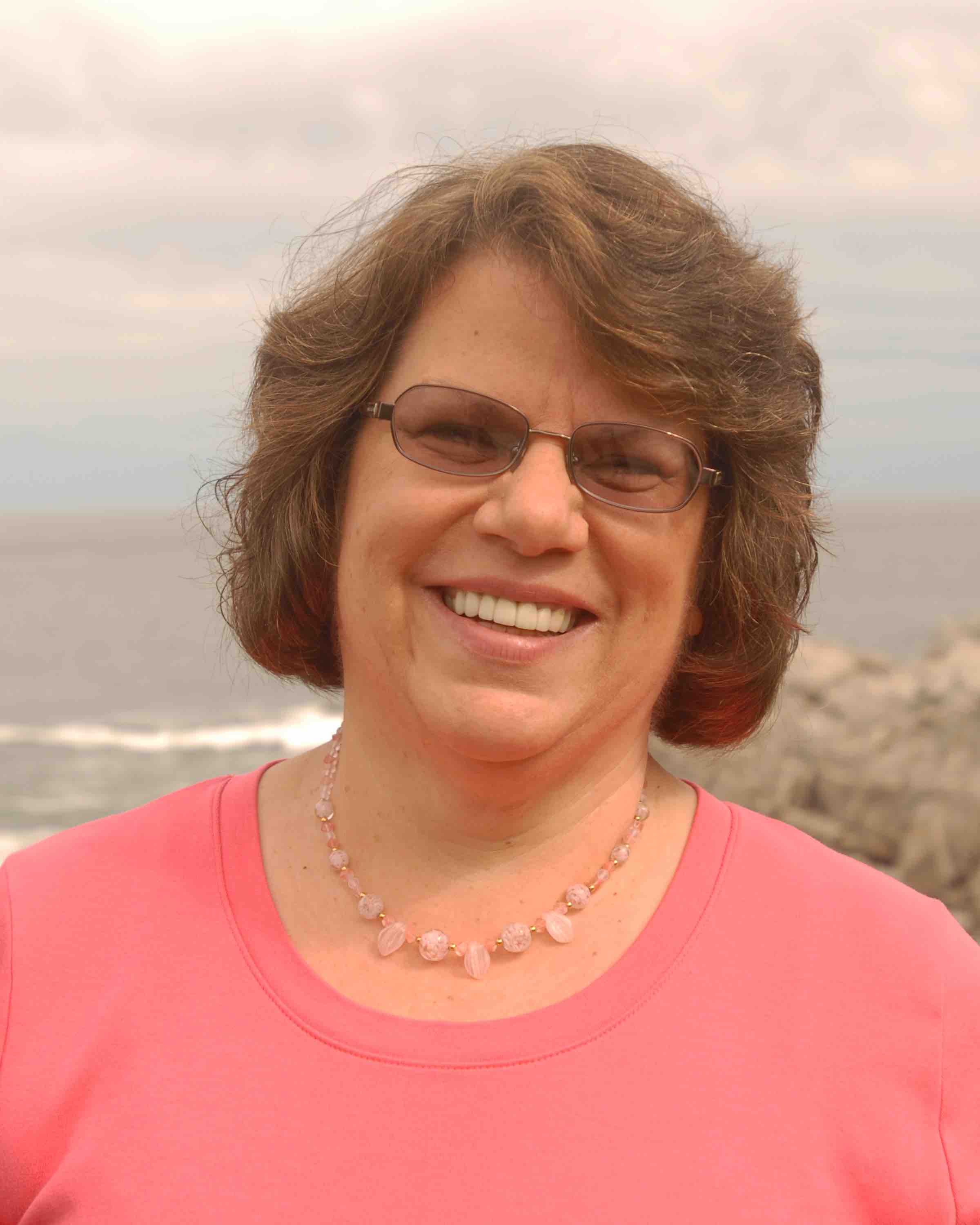 Having a deep understanding of children is key to creating for them, says author Toni Buzzeo.
Toni, who has published more than 25 picture books, cared for and read to three younger siblings 10, 12 and 13 years younger than herself. She grew up knowing that she wanted to continue wrapping her life around children — first as a teacher and then as a teaching librarian.
"I loved school librarianship, the daily contact with my favorite people on the planet — all the better because I combined it with sharing my love of books with them," Toni told Cracking the Cover. "My library life, surrounded by books — reviewing them, purchasing them for my libraries, introducing children to them — convinced me to combine my lifelong passion for writing with my parallel passion for children and their books. And my librarianship gave me a comprehensive knowledge of what was being published as well as contacts in the industry. A perfectly positive storm!"
Toni's latest book, When Sue Found Sue, tells the story of Sue Hendrickson who in 1990 made the biggest discovery of her life: the largest and most complete T. rex skeleton ever found.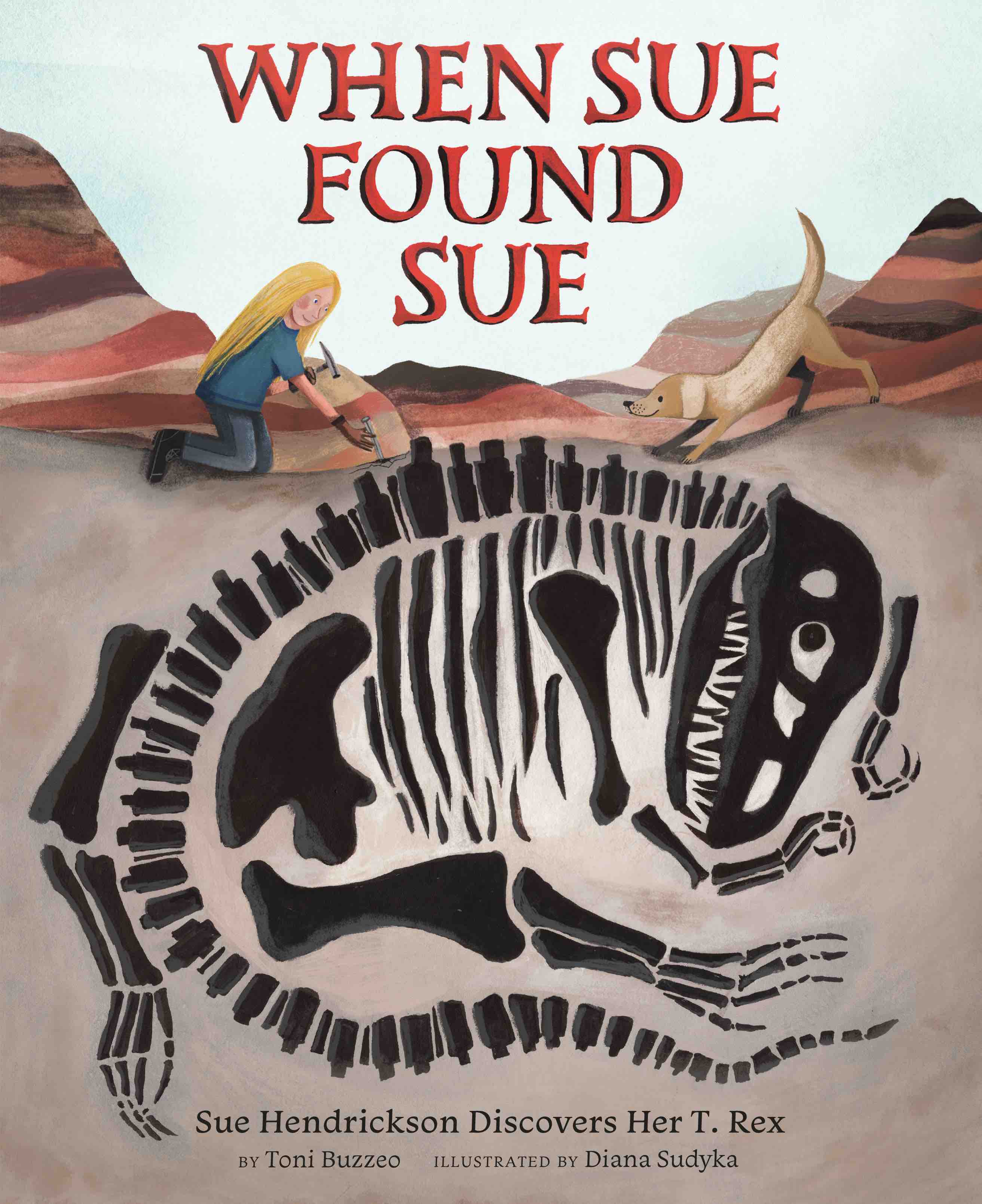 When Sue Found Sue came about in part due to Toni's current commitment to publishing biographies of women scientists. Toni came of age during the resurgence of the women's movement in the mid-to-late '60s. As a teen and young adult, Toni began to understand what a women's position (or lack thereof) in the workplace really was.
"When my mother told me, at age 16, 'You know, they are going to start hiring women engineers,' it was too late for me to turn my talents in the direction of technology, having already committed myself to a career in education," Toni said. "But I do want my granddaughter — and all of our daughters and granddaughters — to know that science is an everyone field of endeavor and that some of the most outstanding scientists of our time are women!"
After publishing A Passion for Elephants: The Real Life Adventure of Field Scientist Cynthia Moss (Dial, 2015), Toni realized she had found a publishing niche she wanted to occupy. So she reached out to her school librarian community and asked for suggestions.
"When someone mentioned Sue Hendrickson, I dug into preliminary research and loved what I found — that she was yet another self-taught scientist, like Cynthia Moss, another woman so strong and independent that she devoted her life to the work she trained herself for, in Sue's case, a life of discovery," Toni said.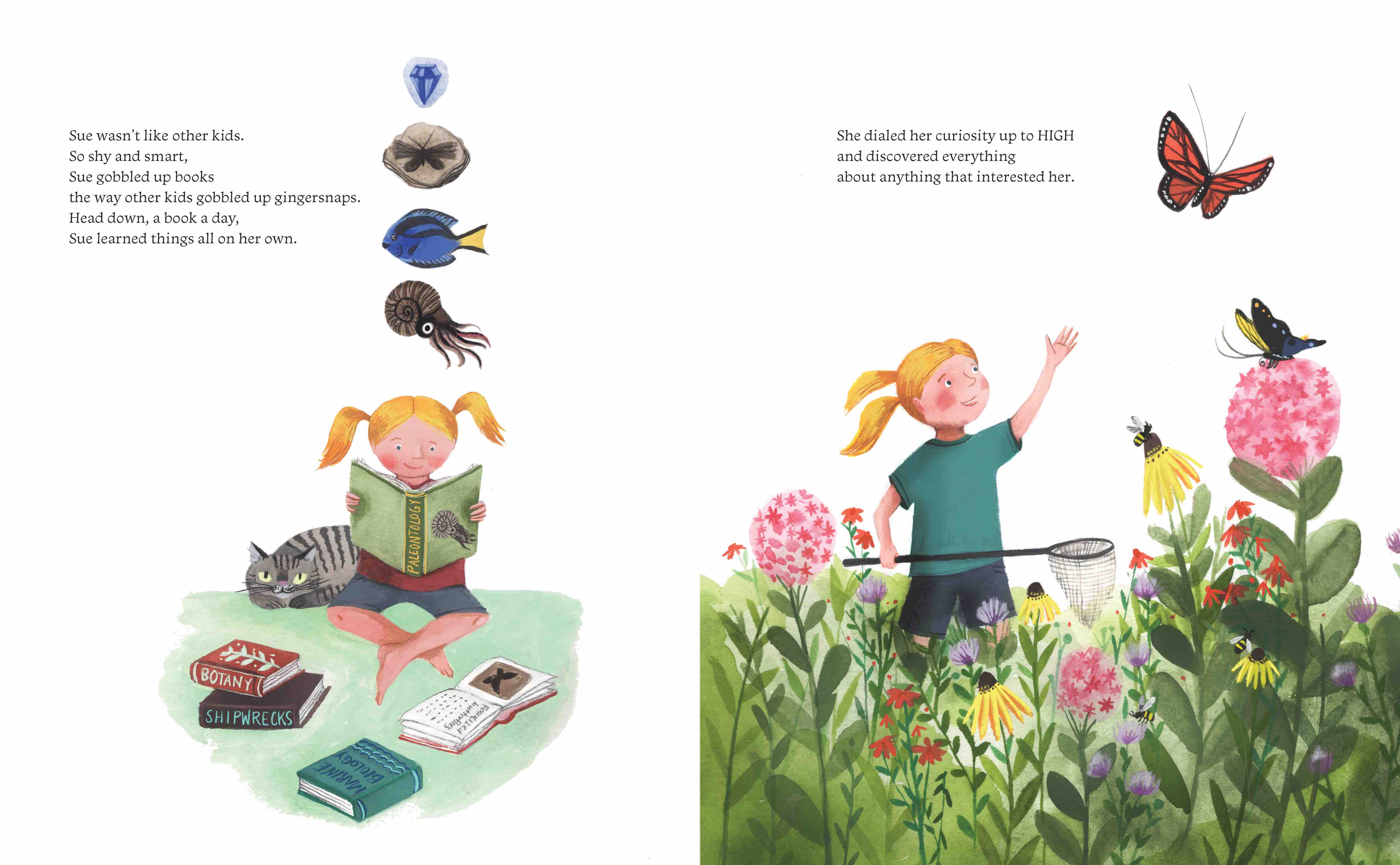 Though When Sue Found Sue is about dinosaurs, Toni, herself, is not a dinosaur fanatic. She does know a good bit about dinosaurs from guiding second-graders through dinosaur research projects.
"I think they are very cool," Toni said. "But they aren't my passion. In the end, I didn't write about Sue Hendrickson because of the dinosaurs. I wrote about her because she is a strong, self-directed woman who has shaped her life in science around her personal skills and knowledge and intuition. I wrote about her because she inspires me."
Sue's unusual path to success is one of the most compelling things about the self-made scientist, Toni says. Sue has an honorary PhD from University of Illinois, Chicago, but she didn't spend years in college. Sue left high school early and later earned a GED.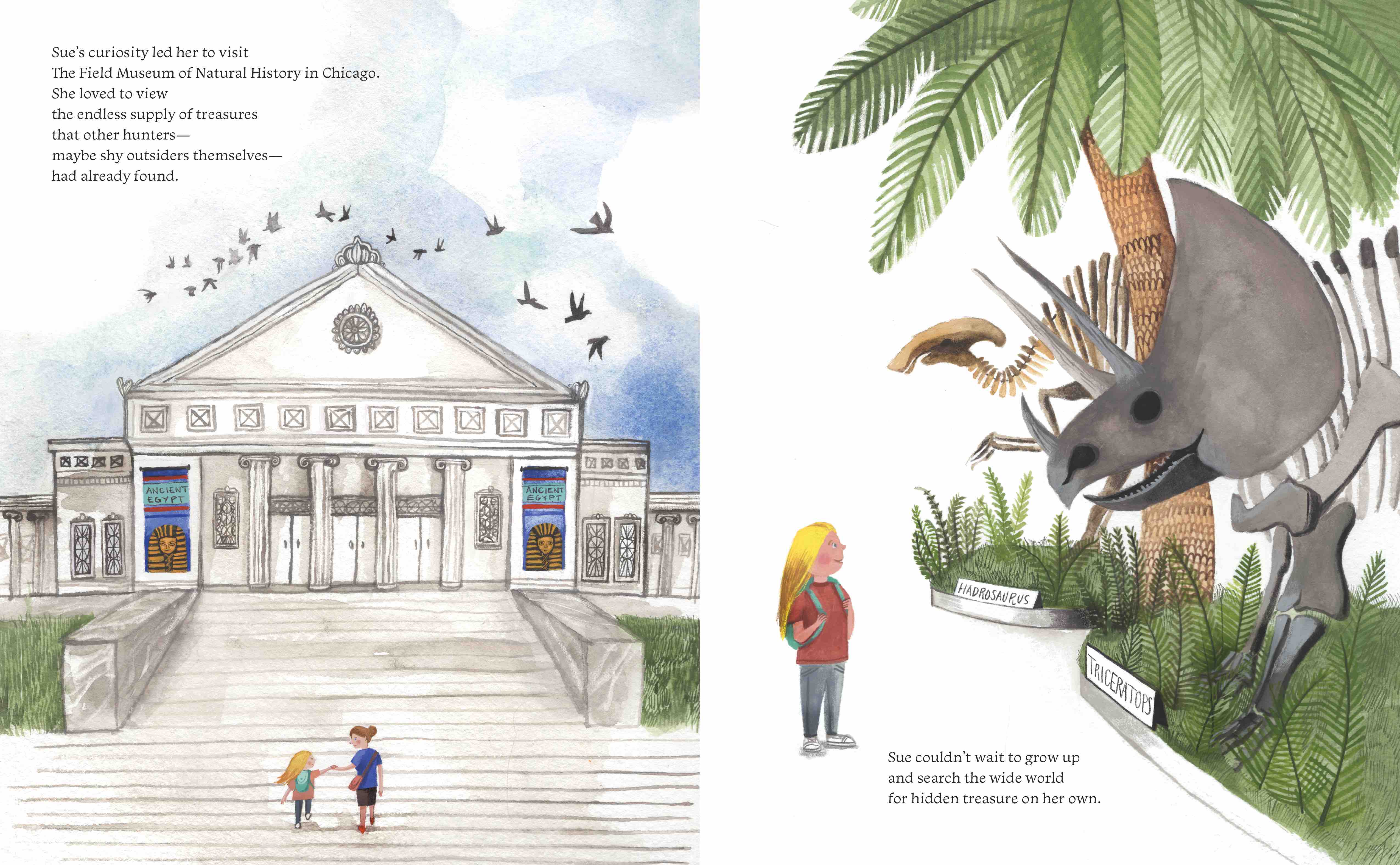 "Instead, Sue learned by completely engaging herself in each of the 'finding' aspects of her career, from insect inclusions in amber to paleontology to marine archaeology," Toni said.
"Sue is compelling because she possesses and honors her preternatural ability to find things. She found Sue the T. rex because she listened to an unexplained feeling that she was being called to the cliff where her T. rex was fossilized, underscoring the importance of listening to a voice within:
During the last weeks
of her fourth summer of digging for duckbills in the blistering heat,
Sue Hendrickson felt pulled
to a sandstone cliff
far off in the distance.
She couldn't say why then—
and she can't say why even now—
but she was called to that cliff.
And on August 12, 1990,
when her team headed into town
to fix a flat tire,
Sue finally followed her curiosity.
Had Sue Hendrickson not listened to that voice within, not listened to the curiosity that arose from its insistent call, we may not have Sue the T. rex!"
Toni is currently working on another picture book biography of a woman scientist. "This time, she works on the cutting-edge of technology and kids are going to love both her and the focus of her work. Stay tuned!"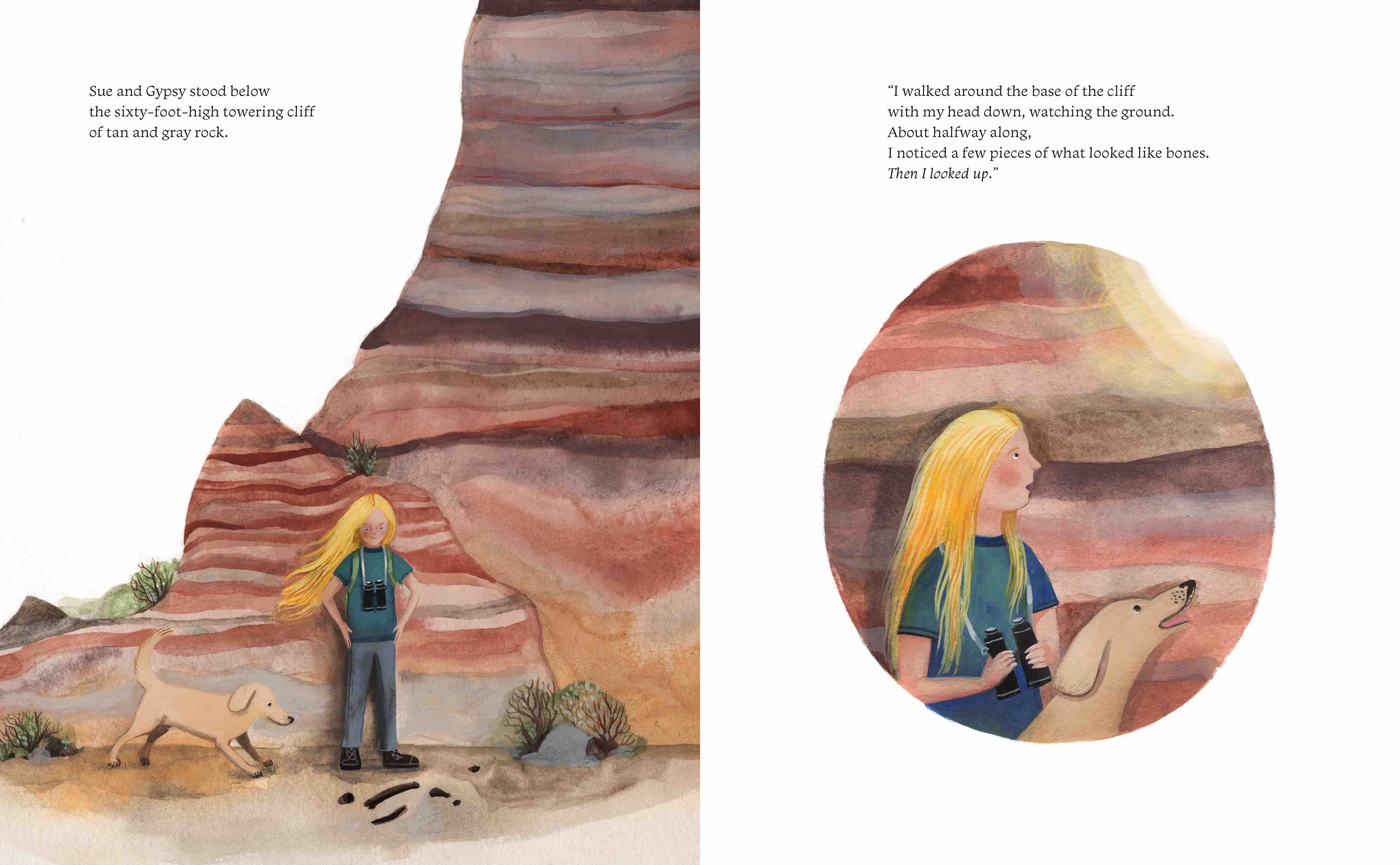 ---
Learn more about Toni Buzzeo — including how writing about real and fictional characters differ and how the accolades her books have received have changed her for the better — by reading the complete transcript of her interview with Cracking the Cover.