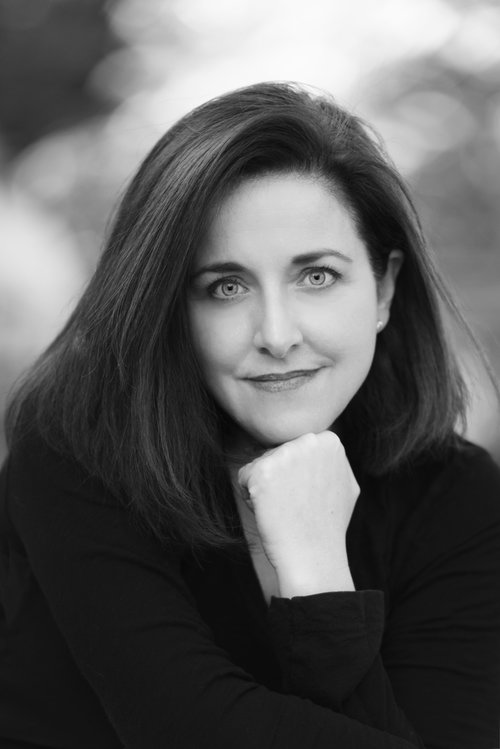 Writing for young readers is a tremendous honor, says A Time Traveler's Theory of Relativity author Nicole Valentine.
"As I'm typing this, millions of people are marching in the streets around the world to demand immediate action on climate change at the urging of a 16-year old named Greta Thunberg," Nicole told Cracking the Cover via an email interview. "The clearest, loudest voice in the Flint, Michigan water crisis is an 11-year old girl named Mari Copeny; Autumn Peltier, an indigenous girl from Manitoulin Island, was thirteen when she spoke to world leaders at the U.N. about protecting the water supply. … I don't want to write for anyone else."
Nicole — whose debut novel follows a 12-year-old boy as he travels through time in an attempt to save his family — has always wanted to write novels. She graduated with a degree in English but struggled to immediately find a career in publishing. Nicole quickly discovered that her tech talent paid more than her writing one.
The entire time she was writing code, Nicole was also taking breaks to write down story ideas. Becoming an author, Nicole says, has been a natural revolution, and in 2010, she returned to school to earn masters in writing for children and young adults from Vermont College for the Fine Arts. "I really wanted to devote myself to the craft," she said.
Nicole loves stories where the physical and natural world and the magical realm overlap. "I think that is just where my brain is happy to reside," she said. "I like to study the science and where it falls short, I look for the magic that has intervened. I think science and magic have a lot more in common than people believe."
That commonality extends to time travel, Nicole says. "There are several sound scientific theories that say time travel into the future via wormholes are a possibility. Traveling into the past is a bit more complicated and more scientists say it is an impossibility."
While A Time Traveler's Theory of Relativity is about time travel, at its heart, it's about friend and familial bonds. The idea for the book came shortly after Nicole's father passed away.
"I was 12-years-old when he died of a sudden heart attack," Nicole said. "I began reading time travel stories in the hopes that I could figure out how to do it. I wanted to warn him that he had a heart problem. I didn't figure out how to time travel, but I did learn about hope. Those books saved me. I wanted to write a story about the importance of family and love, and most of all forgiveness."
In addition to writing A Time Traveler's Theory of Relativity, Nicole also founded steaMG.org (The Middle Grade Sci-Fi Authors Alliance). The collective is "committed to seeing more sci-fi and science-inspired fiction in the hands of middle grade readers."
A Time Traveler's Theory of Relativity: Twelve-year-old Finn is used to people in his family disappearing. His twin sister, Faith, drowned when they were 3 years old. A few months ago, his mom abandoned him and his dad with no explanation. Finn clings to the concrete facts in his physics books ― and to his best friend, Gabi ― to ward off his sadness. But then his grandmother tells him a secret: the women in their family are Travelers, able to move back and forth in time. Finn's mom is trapped somewhere in the timeline, and she's left Finn a portal to find her. But to succeed, he'll have to put his trust in something bigger than logic.
When Nicole was searching for books about time travel as a kid, she didn't discover the secret to turning back the clock, but she did discover awe. "Those books filled me with wonder and gave me hope," she said. "I want to make sure more books in the tradition of A Wrinkle in Time continue to be written and placed in the hands of young readers."
"I've been reading about awe a lot in the last several months. I realized that was what moved me as a young girl, and I found it only in the pages of books. Psychologists are just now beginning to study the emotion of awe and its benefits on the human brain and body. Subjects in psychological studies report a feeling of having more time available, increased generosity, and decreased aggression. Awe generates empathy. Scientists have found that awe also combats stress in an empirical way.
"We need more books that bring hope through inspiring awe. SteaMG is about highlighting those books. It's also about honoring fiction that is inspired by science and STEM. I personally think our world could benefit from more adults who have a reverence for scientific thought. Reaching middle grade readers is one way to start."
---
Learn more about Nicole Valentine and A Time Traveler's Theory of Relativity by reading the complete transcript of her interview with Cracking the Cover.