SMARTER THAN A MONSTER: A SURVIVAL GUIDE, by Brandon Mull and Mike Walton, Shadow Mountain, Oct. 1, 2019, Hardcover, $17.99 (ages4-8)
Fablehaven author Brandon Mull wants kids to know there are some easy ways to stay safe when it comes to monsters. That's why he's created Smarter Than A Monster: A Survival Guide with illustrator Mike Walton.
Mull's guide explains that knowing monster habits can help kids outsmart the creepy creatures. Taking baths and keeping bedrooms clean are ways to hinder grime-loving monsters. And did you know, that monsters love sleeping under parents' beds instead of children's?
Smarter Than a Monster is a cute book that many families with small children will find useful. The book is meant as a parenting tool to help teach common sense and healthy habits. And who doesn't like that?
However, it may be a little too "on the nose" for some families, and it may cause some unintended problems. As a parent of a child who did have some nighttime fears, I know one concept — telling her monsters live under my bed instead of hers — would have caused more anxiety. For her nighttime fears we turned to Mercer Mayer's There's an Alligator Under My Bed; There's a Nightmare in My Closet; and There's Something in My Attic.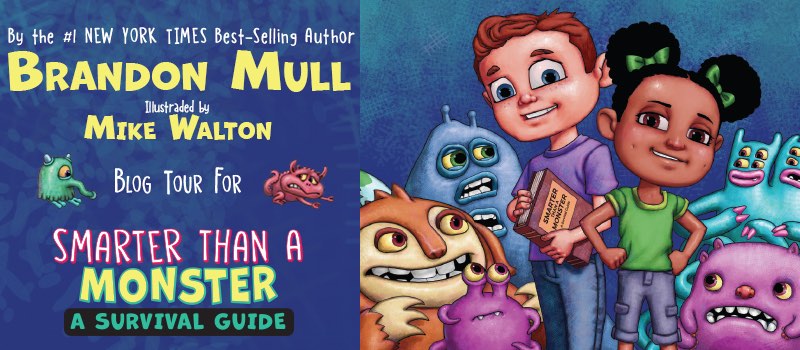 © 2019, Cracking the Cover. All rights reserved. Unless otherwise noted, all books — digital and physical — have been provided for free by publishers in exchange for honest and unbiased reviews. All thoughts and opinions are those of the reviewer.