Each year, Cracking the Cover compiles a list of books that make great gifts. The following are middle-grade books published in and reviewed by Jessica in 2019. Synopses in gray are provided by publishers. Scroll down for the complete list or click or tap the following links to directly visit a section. AGES 5 AND UP • AGES 7 AND UP • AGES 8 AND UP • AGES 9 AND UP • AGES 10 AND UP • AGES 11 AND UP
AGES 5 AND UP
PUG BLASTS OFF, by Kyla May, Scholastic Inc., Oct. 1, 2019, Softcover, $4.99 (ages 5-7)
Pug Blasts Off takes readers into the world of Baron von Bubbles. Bub is the self-proclaimed cutest pug on the planet! Things he loves: fashion, peanut butter, and his human, Bella. Things he does NOT love: Nutz the squirrel, baths, and the rain. When Bella enters the Inventor Challenge, Bub helps her craft the best project ever. But what happens when Nutz gets on Bub's nerves and makes him ruin Bella's project? If Bub wants to make it up to Bella, he'll have to stand up to Nutz — and the rain — once and for all. 
Pug Blasts Off is the first book in May's Diary of a Pug series. The series is part of Scholastic's early chapter book line, Branches, aimed at newly independent readers. The book features short chapters, easy-to-read sentences and cute illustrations that support the text but don't give everything away.
To say my 5-year-old was entranced by Pug Blasts Off would be an understatement. We read a chapter each night, often trading off pages to read aloud. The biggest thing, however, was that she has spent time alone with the book, looking at the illustrations and reading on her own. It's a gentle introduction to chapter books that is easy enough for a "win" but inspires further reading.
Return to Top
---
AGES 7 AND UP
THE RESTLESS GIRLS, by Jessie Burton and Angela Barrett, Bloomsbury Children's Books, March 5, 2019, Hardcover, $19.99 (ages 7 and up)
In this version of The Twelve Dancing Princesses, the princesses are locked away after their mother dies in a car crash. The only way to keep the princesses safe, their father reasons, is to keep them in a room with no windows and nothing that could encourage them to be as daring as their mother. Being their mother's daughters, however, the girls will not accept their father's plans. They still have their imaginations. Under the direction of the eldest princess, Frida, the girls head down a path that leads them to a magical land full of silver, gold and diamond forests where animals talk, sing and dance to their hearts content.
The Restless Girls differs from source material in one very big way — in this version, the princesses themselves do all the rescuing. As their father digs his heals in, the girls become more resourceful. Rather than limiting their knowledge and with for adventure, he fuels it. The Restless Girls has a decidedly exotic feel to it, particularly in the illustrations by Angela Barrett. My advanced reader copy did not include all the illustrations, but the ones that were there added another layer of depth to the story.
AMELIA EARHART (THE FIRST NAMES SERIES), by Andrew Prentice and Mike Smith, Harry N. Abrams, Aug. 13, 2019, Hardcover, $9.99 (ages 7 and up)
Before Amelia Earhart (1897–1939) became a world-famous pilot, she was a little tomboy from Kansas with a taste for adventure. When she visited an airfield and took a short plane ride, she knew she had to be a pilot. She signed up for flying lessons and cropped her hair short so that the other pilots would take her seriously. She became the first woman to make a solo flight across the Atlantic Ocean. With each flight she took and each record she broke, Amelia became more and more of a celebrity. Her final flight was intended to be a trip around the whole world, but her plane disappeared after takeoff—and her disappearance is still a mystery today. Inspirational, highly illustrated, and full of adventure, Amelia Earhart tells the story of the icon who changed the world of aviation. It includes a timeline, glossary, and index.
HARRY HOUDINI (THE FIRST NAMES SERIES), by Kjartan Poskitt and Geraint Ford, Harry N. Abrams, Aug. 13, 2019, Hardcover, $9.99 (ages 7 and up)
Before Harry Houdini (1874–1926) became the greatest magician in the world, he was just little Ehrich Weisz, a Hungarian-born immigrant who moved to America with his family and performed stage tricks for a little extra cash. He started off with card tricks and then eventually began performing the escape acts that would make him famous. Known for his daring and death-defying illusions, he would do some of the greatest tricks ever: escaping from a milk can, being buried alive, and being locked inside a crate and thrown into a river. He conquered each of these seemingly impossible feats and showed the world the power of a little magic. Fun, fast-paced, and highly illustrated, Harry Houdini tells the story of the curious boy who became the world's greatest magician and reveals how Houdini did some of his most stunning escapes. It includes a timeline, glossary, and index.
THE DOG WHO LOST HIS BARK, by Eoin Colfer and P. J. Lynch, Candlewick, Sept. 10, 2019, Hardcover, $16.99 (ages 7-10)
Patrick has been desperate for a dog of his own for as long as he can remember, and this summer, with his father away, he longs for a canine friend more than ever. Meanwhile, in his short doggy life, Oz has suffered at the hands of bad people. Somewhere out there, he believes, is an awesome boy — his boy. And maybe, when they find each other, Oz will learn to bark again.
Return to Top
---
AGES 8 AND UP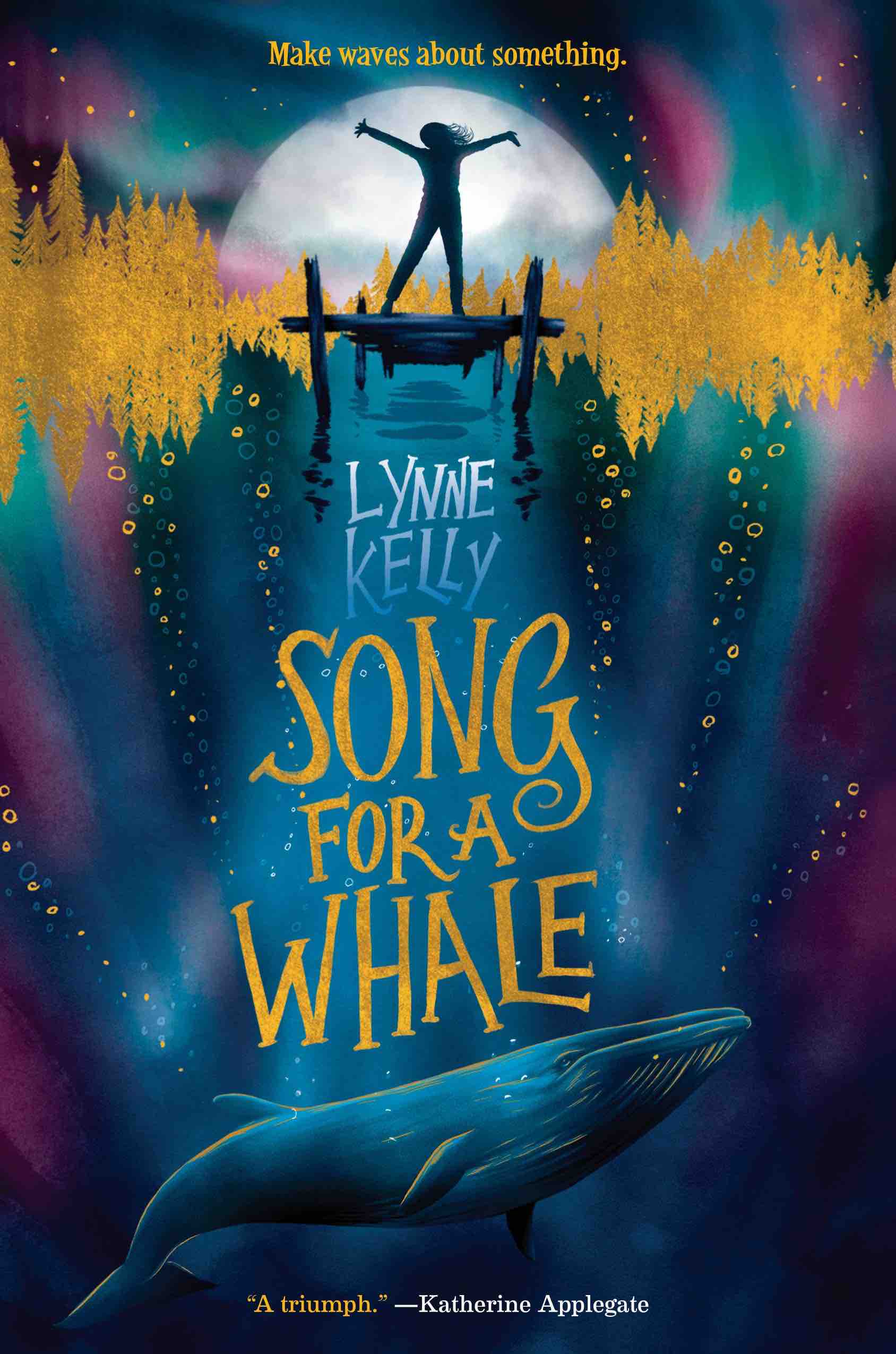 SONG FOR A WHALE, by Lynne Kelly, Delacorte Books for Young Readers, Feb. 5, 2019, Hardcover, $16.99 (ages 8-12)
Iris is 12 years old and can fix anything mechanical, but what she loves more than anything is repairing old radios. Most people tend to focus on what Iris can't do — hear. Being the only deaf student in her school makes Iris feel like she's swimming alone in an ocean. Maybe that's why she feels such a connection with Blue 55, a real whale who is unable to communicate with other whales. She knows exactly what it's like for him. Iris wants to do something for Blue 55. After all, she can at least sign with her family, deaf friends and interpreter. Then she gets an idea — what if she could invent a way to "sing" to him. If she records it at the right frequency, then he should be able to hear it. The only problem is Blue 55 lives in the Pacific and she's in Texas, but Iris isn't about to let that get in her way.
A Song for a Whale is a very solitary feeling book. Because Iris is so cut off from those around her, there's a very introspective feel to it. And though readers may not understand what being deaf is like, they will invariably see part of their lives reflected in Iris'. Author Lynne Kelly is not deaf, but she does work as a sign language interpreter and has a better understanding than most of what life as a deaf person is like. I appreciate the section at the end of her novel where she goes into more detail on the subject.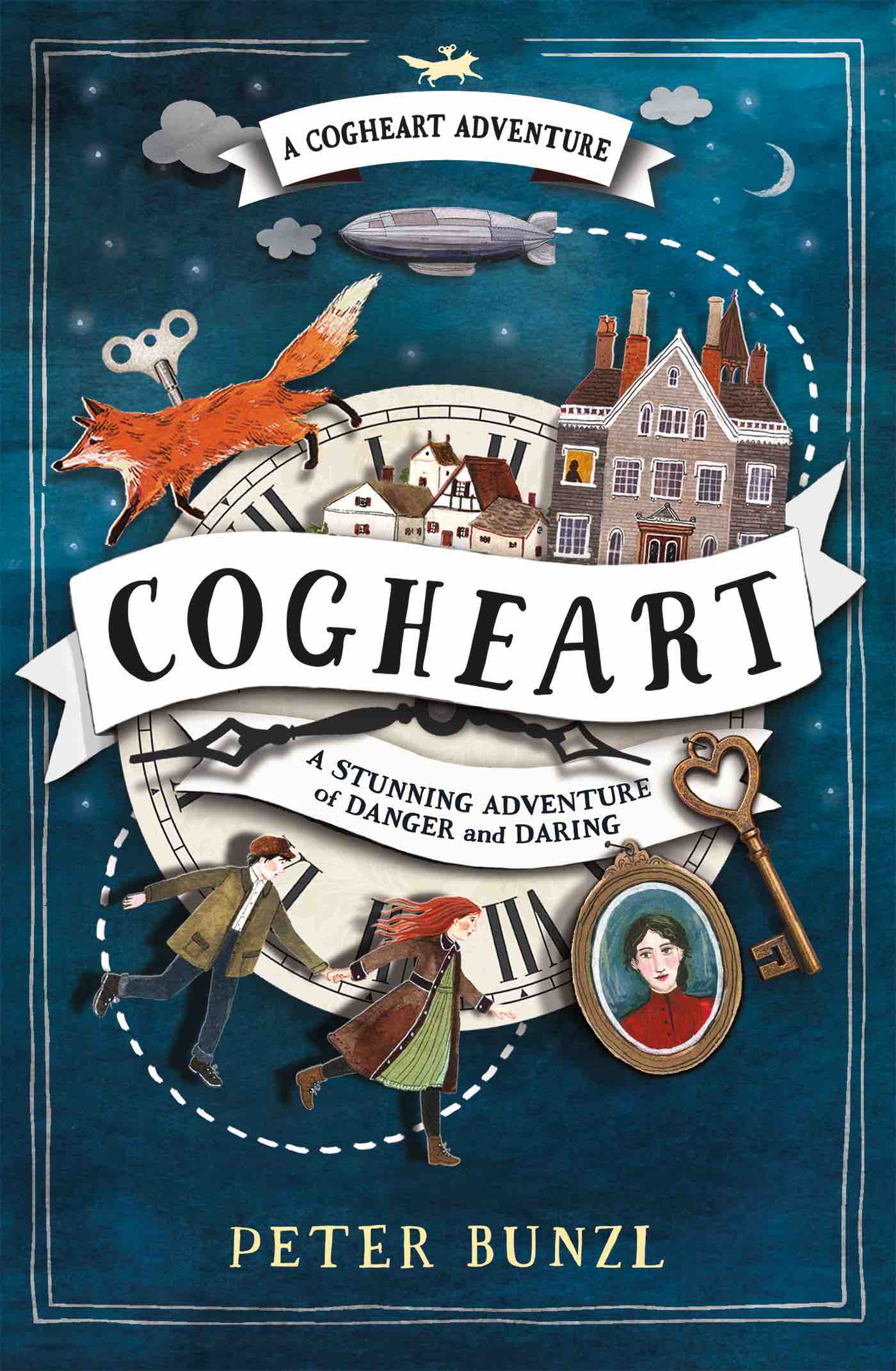 COGHEART, by Peter Bunzl, Jolly Fish Press, Feb. 12, 2019, Softcover, $12.99 (ages 8-12)
At the center of Cogheart is Lily Hartman, a 13-year-old who dreams of adventure but is instead stuck at a strict boarding school. When Lily's father — a famous inventor — goes missing during a routine zeppelin flight, Lily is pulled from school and placed under the care of her father's not-so-trustworthy housekeeper. Lily knows there's more to the story than she's being told. With the help of a clockmaker's apprentice and a mechanical fox, Lily finds herself in the middle of an adventure bigger than even she could ever imagine.
Just like the penny dreadfuls Lily loves to read, Cogheart is an imaginative read full of sly villains, friendly wind-up mechanicals and airship piracy. Bunzl's writing brings you straight into Lily's world, almost as if everything is playing out on a huge screen before you.
A MONSTER LIKE ME, by Wendy S. Swore, Shadow Mountain Publishing, March 5, 2019, Hardcover, $16.99 (ages 8-11)
Sophie is a monster expert. Thanks to her Big Book of Monsters and her vivid imagination, Sophie can identify the monsters in her school and neighborhood. Clearly, the bullies are trolls and goblins. Her nice neighbor must be a good witch, and Sophie's new best friend is obviously a fairy. But what about Sophie? She's convinced she is definitely a monster because of the monster mark on her face. At least that's what she calls it. The doctors call it a blood tumor. Sophie tries to hide it but it covers almost half her face. And if she's a monster on the outside, then she must be a monster on the inside, too. Sophie knows that it's only a matter of time before the other kids, the doctors, and even her mom figure it out. And then her mom will probably leave just like her dad did. Because who would want to live with a real monster?
I found A Monster Like Me to be a strong middle grade novel — though somewhat heavy in tone. Sophie feels like a young character, but the book definitely skews a little older based on content. Sophie is a likeable character whose introverted/isolated nature may be off-putting for some readers. For that reason, Autumn, Sophie's friend, is a breath of fresh air. Her bright, sprightly nature is perfectly in keeping with Sophie's assessment that Autumn is actually a fairy in disguise.
THE QUEEN'S SECRET, by Jessica Day George , Bloomsbury Children's Books, May 14, 2019, Hardcover, $16.99 (ages 8-12)
The Queen's Secret is the second book in Jessica Day George's Rose Legacy trilogy. The Queen's Secret opens with Anthea and her friends from the Last Farm working for the king. They've convinced the king that they can help protect the kingdom by using The Way (a sort of telepathy between horses and their riders). The problem is everyone in Coronam has been raised to believe that horses are carriers of deadly diseases. And when a deadly plague breaks out, the people naturally blame it on the horses. Anthea and her friends know their beloved horses are not the cause. In fact, the horses may hold the answer to a cure. As the plague spreads, Anthea and her friends tirelessly work to transport medicine. But at every turn they appear to be thwarted, and it looks like someone from Anthea's past may be the one to blame.
Opening the cover of The Queen's Secret was like saying hello to old friends. Anthea is a delightful protagonist, as is her cousin Jilly and their compatriots. The horses are also main players, especially Florian, Anthea's stallion. The trilogy was born out of Jessica's childhood love of horses, and it's clear from reading, that that passion never faded too much. Jessica's writing is polished and her world building is on point. You really do need to read this trilogy in order, which means if you're new to the series, you've got two great summer reads to add to your bookshelf.
THE PUMPKIN WAR, by Cathleen Young, Wendy Lamb Books, May 21, 2019, Hardcover, $16.99 (ages 8-12)
At the end of every summer, visitors to Madeline Island are treated to an amazing sight — giant pumpkins floating in the water. All summer, kids across the island grow thousand-pound pumpkins, then hollow one out and paddle in it across the lake to the cheers of the entire town. Billie likes to collect ribbons — blue ones to be exact. So last summer, when Billie's best friend Sam crashed his pumpkin into hers as she was about to cross the finish line, Billie was devastated. Sam said it was an accident, but Billie can't forgive him. He must have done it on purpose. Now it's the beginning of the pumpkin growing season, and Billie wants payback.
While Cathleen's prose is the first thing you notice, you quickly slip into her story, forgetting to notice the individual words, and instead immersing yourself in Billie's world. Billie is a fantastic protagonist. She's smart, curious and a bit headstrong. Sam is a bit more of a mystery that unfolds as The Pumpkin War progresses. The Pumpkin War is a quick-moving novel full of humor and heart. It's a great contemporary choice for this summer.
THE ROOT OF MAGIC, by Kathleen Benner Duble, Delacorte Books for Young Readers, June 11, 2019, Hardcover, $16.99 (ages 8-12)
Wisp is sick. He's been sick for a long time, and no one can figure out why. Willow is Wisp's big sister and dreams of the way life used to be — life that doesn't revolve around doctors and their mother's unending search for a cure. Mom is always anxious, trying to keep Wisp safe at every move. Wisp has lost his friends and pretty much every fun thing in life. Dad has moved out. And the weight of responsibility hangs over Willow. It seems as if the bad is only getting worse when a freak car accident strands Willow, Wisp and their mom in a small town. With no cell service and a blizzard that shows no sign of moving on, Mom goes into full panic mode. But there's something weird about Kismet. Something that changes Mom and her whole outlook.
The Root of Magic has a Tuck Everlasting feel to it. It has a dreamlike quality that meanders at a decent pace. The book is part mystery, part study of family dynamics. The mystery elements unfold well, but more adept readers will figure it out before Willow does. The Root of Magic is a quiet read that requires readers to think out of the box. It's a good option for fans of magical realism.
Microbes are everywhere: in the soil and oceans, in snow, and inside our bodies. But in Antony van Leeuwenhoek's time, people believed that what they saw with their own eyes was all that existed in the world. How did a simple tradesman—who didn't go to college or speak English or Latin like all the other scientists—change everyone's minds?

Proving that remarkable discoveries can come from the most unexpected people and places, this eye-opening chapter book, illustrated with lively full-color art, celebrates the power of curiosity, ingenuity, and persistence.
WEIRD LITTLE ROBOTS, by Carolyn Crimi and Corinna Luyken, Candlewick, Oct. 1, 2019, Hardcover, $16.99 (ages 8-12)
Penny Rose is the new girl in town. Sometimes it's hard making friends, so the 11-year-old turns to the thing she likes best for companionship. Penny Rose has a knack for building robots. Penny Rose builds hers from found items. When Penny Rose realizes her neighbor, Lark, also has a knack for "finding" things, she thinks she may have found a kindred spirit. Together, the new friends create roboTown — a perfect little city for the robots — and something magical happens. The robots come to life. Penny Rose is content with her new life and friends when secret science club and a sour classmate threaten to upend everything.
Weird Little Robots is anything but weird — it's delightful. The fact that the robots come to life makes perfect sense in Penny Rose's world. Why wouldn't they? This magical element helps highlight and balance the real-world problems kids deal with every day. Carolyn Crimi's prose is crisp and inviting. Believable dialogue helps move the story forward as does the overall paragraph/chapter structure. Corinna Luyeken's sweet illustration have an earnestness to them that adds emotion and light throughout.
TO DANCE: SPECIAL EDITION, by Siena Cherson Siegel and Mark Siegel , Atheneum Books for Young Readers; Reissue edition, Oct. 1, 2019, Hardcover, $19.99 (ages 8 and up)
Ballerinas are young when they first dream of dance. Siena was 6 — and her dreams kept skipping and leaping, circling and spinning, from airy runs along a beach near her home in Puerto Rico, to dance classes at the School of American Ballet, to her debut performance on stage with the New York City Ballet while working with ballet legend George Balanchine.

Part family history, part backstage drama, this updated graphic memoir — which features a refreshed design and a brand-new scrapbook of Siena's mementoes — is an original, firsthand look a young dancer's beginnings.
Return to Top
---
AGES 9 AND UP
Twelve-year-old Clementine is the sole heir of the infamous Dark Lord Elithor. As such, she's expected to do dastardly deeds, frighten unsuspecting townspeople and maintain a certain level of chaos. And while she goes about her duties, she can't help but sense there's something more. When Lord Elithor is cursed by the mysterious Whittle Witch, it's up to Clementine to keep things running. Because no matter how much he says not to worry and that he'll be fine, Clementine can't help but notice her father is turning into wood. Clearly things are not getting better, and time is running out. Clementine must take matters into her own hands, even if that means turning away from the dark magic she's always known.
From the moment you start reading The Dark Lord Clementine you know that you're reading something special. Even though the story is told in third person, Clementine's voice rings clear. Horwitz's prose is crisp with a slight tongue-in-cheek quality that is a delight to read. The pacing is fast and the action ebbs and flows until a final climax that's breathtaking. The Dark Lord Clementine is unlike any book I've read, and that helps propel it to one of my favorite MG reads of this year. As a side note, the suggested age rage is 9-13, but I could definitely see more mature 8-year-olds enjoying this one.
Return to Top
---
AGES 10 AND UP
As a young girl, Katherine Johnson showed an exceptional aptitude for math. In school she quickly skipped ahead several grades and was soon studying complex equations with the support of a professor who saw great promise in her. But ability and opportunity did not always go hand in hand. As an African American and a girl growing up in an era of brutal racism and sexism, Katherine faced daily challenges. Still, she lived her life with her father's words in mind: "You are no better than anyone else, and nobody else is better than you." In the early 1950s, Katherine was thrilled to join the organization that would become NASA. She worked on many of NASA's biggest projects including the Apollo 11 mission that landed the first men on the moon.

Katherine Johnson's story was made famous in the bestselling book and Oscar-nominated film Hidden Figures. In Reaching for the Moon she tells her own story for the first time.
AGATHA ODDLY THE SECRET KEY, by Lena Jones, HarperCollins Children's Books, Sept. 3, 2019, paperback, $7.99 (ages 10 and up)
Thirteen-year-old Agatha Oddlow is a detective. She's been one for as long as she can remember, but she's never had a case as big as the one she stumbles across in The Secret Key. Agatha lives in the Groundskeeper's Cottage in the middle of London's Hyde Park. Situated in her attic bedroom full of Agatha Christie novels, she's spent her entire life surrounded by nature. When London's water supply becomes polluted, Agatha finds herself in the middle of a mystery even England's top minds can't solve.
Agatha Oddly: The Secret Key is delightful fun from beginning to end. And truth be told — I haven't been this excited about a series in a long time. I received a UK version for review, and I hope the US one doesn't differ too much. British English is slightly different than American, but I think changing it would remove the charm. After all, Agatha is British. Her adventures play out around London. Context here is key. I read The Secret Key in one sitting. Agatha is an engaging character who you want to see succeed. Her supporting characters are equally as interested, and I can't wait to see what other scrapes this young detective gets into.
Beverly Tapinski has run away from home plenty of times, but that was when she was just a kid. By now, she figures, it's not running away. It's leaving. Determined to make it on her own, Beverly finds a job and a place to live and tries to forget about her dog, Buddy, now buried underneath the orange trees back home; her friend Raymie, whom she left without a word; and her mom, Rhonda, who has never cared about anyone but herself. Beverly doesn't want to depend on anyone, and she definitely doesn't want anyone to depend on her. But despite her best efforts, she can't help forming connections with the people around her — and gradually, she learns to see herself through their eyes.
Beverly, Right There is the conclusion to Kate DiCamillo's sequence of novels about the Three Rancheros. DiCamillo is a masterful storyteller. Any one of the three books in the series is worth your money/time.
BLACK BEAUTY, by Anna Sewell and Christian Birmingham, Candlewick, Oct. 15, 2019, Hardcover, $24.99 (ages 10 and up)
When Black Beauty was born one sweet spring day, he could not have imagined the life ahead of him. Following his mother's advice to do his work with a good will, he enjoys the adventures of country and city life, makes new friends, and suffers from the cruelty and greed of his human masters. Beauty faces each challenge with bravery and kindness — and then a chance encounter with an old friend brings him the greatest joy of all.
Anna Sewell first published Black Beauty 140 years ago, and the story still resonates. This new edition features full unabridged text. But what makes this version stand out are Christian Birmingham's beautiful color and black-and-white illustrations.
Supreme Court justice Ruth Bader Ginsburg is a modern feminist icon—a leader in the fight for equal treatment of girls and women in society and the workplace. She blazed trails to the peaks of the male-centric worlds of education and law, where women had rarely risen before.

Ruth Bader Ginsburg has often said that true and lasting change in society and law is accomplished slowly, one step at a time. This is how she has evolved, too. Step by step, the shy little girl became a child who questioned unfairness, who became a student who persisted despite obstacles, who became an advocate who resisted injustice, who became a judge who revered the rule of law, who became…RBG.
Return to Top
---
AGES 11 AND UP
Originally published under the pseudonym of Currer Bell, Jane Eyre was born out of a magnificent, vivid imagination, a deep cultivation of skill, and immense personal hardship and tragedy. Charlotte, like her sisters Emily and Anne, was passionate about her work. She sought to cast an empathetic lens on characters often ignored by popular literature of the time, questioning societal assumptions with a sharp intellect and changing forever the landscape of western literature.

With an introduction by Alison Bechdel, Charlotte Brontë before Jane Eyre presents an examination of a woman who battled against the odds to make her voice heard.
Return to Top