CHAPTER TWO IS MISSING, by Josh Lieb and Kevin Cornell, Razorbill, Oct. 29, 2019, Hardcover, $17.99 (ages 4-6)
From the minute my 5-year-old picked up Chapter Two Is Missing, she was entranced.
As the title suggests, Chapter Two has, in fact, gone missing. The book opens with a boy named Milo sounding the alarm: "I don't want to alarm you, but … Chapter Two is missing!"
The pages are smudged and practically bare. And it's not just Chapter Two, some of the punctuation has gone wonky, a bunch of letter Ms have mobbed Chapter Five, and other strange happenings are taking place.
It's up to Milo and a bumbling detective to figure out what's going on.
Chapter Two Is Missing takes creativity to a new level. It's so much fun for kids and their parents to read aloud. My daughter literally laughs out loud when we read it. And certain pages in particular induce giggles.
This is a picture book that's more about the words than the illustrations, but the cartoonish drawings add just the right emotion.
My only quibble is with one of the characters being called stupid. "Stupid" isn't a word we use in our house. The use of it prompted a conversation on its own about why we don't use it and why other people might. It's a small moment, but one to be aware of nonetheless.
Overall, though, this is a book I'd highly recommend.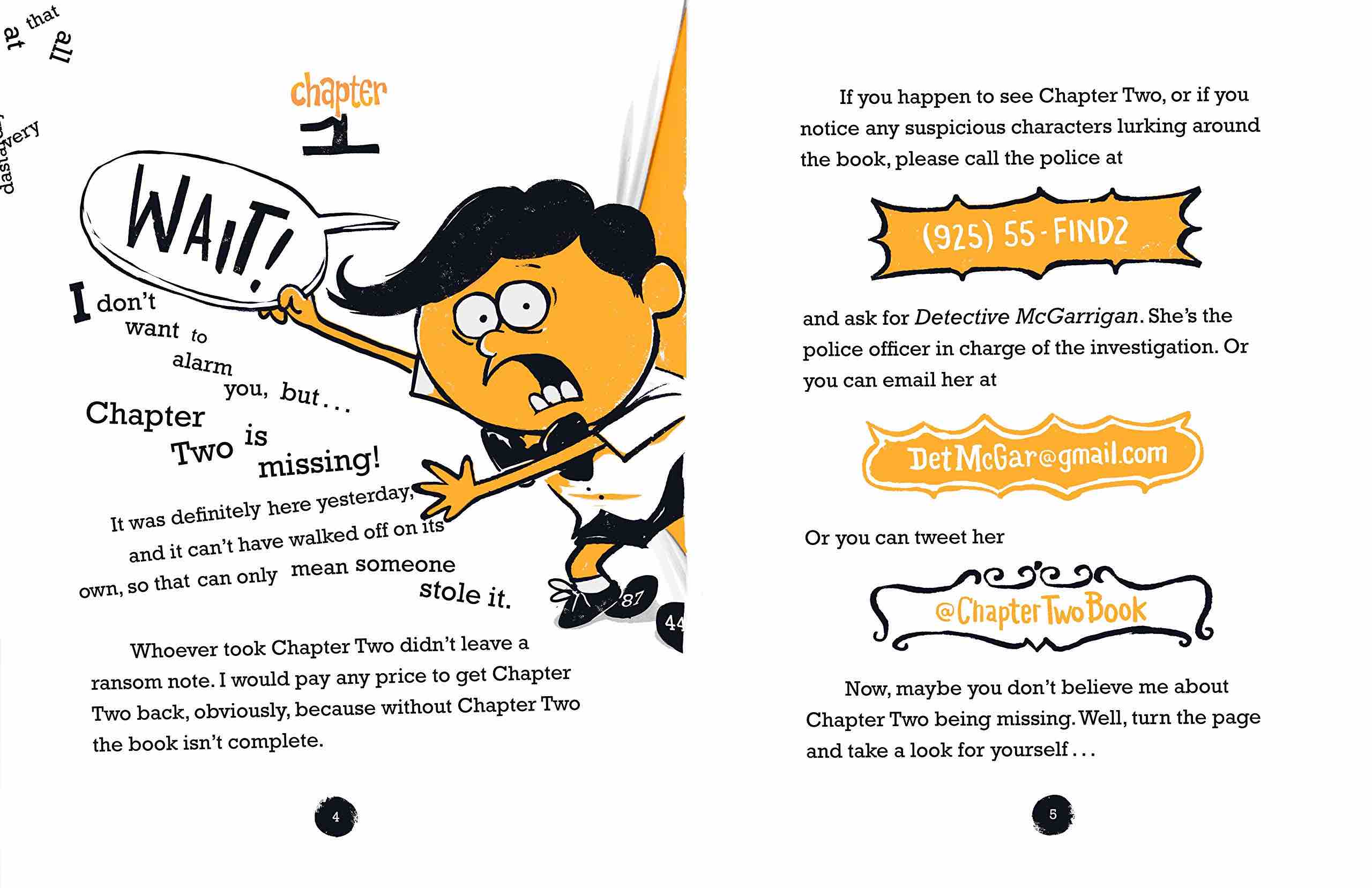 © 2019, Cracking the Cover. All rights reserved. Unless otherwise noted, all books — digital and physical — have been provided for free by publishers in exchange for honest and unbiased reviews. All thoughts and opinions are those of the reviewer.